If you are having trouble figuring out how to do something online, we are here to help.
---
Whether you are questioning how to price a product in Tienda, resize a photo, or even set up a Facebook page you definitely want to stop by the Tutorials section of our site. This section is constantly being updated with step-by-step instructions for various online tasks needed to run your business. We currently offer 77 tutorials with screenshot illustrations to guide you along the way and add about 5 a week. To stay up to date with the newest tutorials you can subscribe to the RSS feed.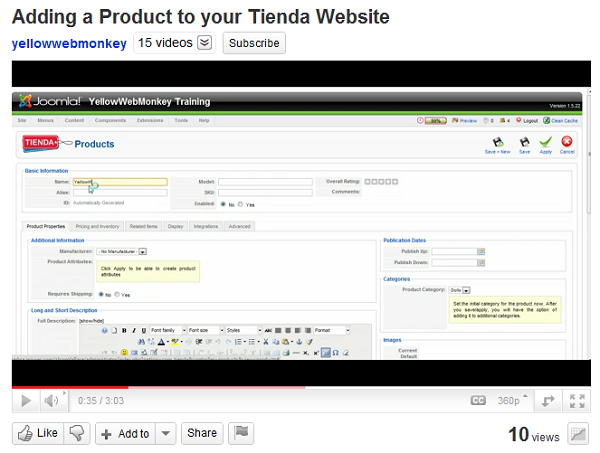 If you would like to see to see video examples of our tutorials and listen to our team members walk you through the steps, head on over to YellowWebMonkey's YouTube channel. Here you will find live screen examples of many of the tutorials on our site. If you have a YouTube account and would like to be updated when we upload new videos, feel free to subscribe to our channel!
If you have comments, questions, or suggestions for a tutorial, you can do so here.