Our company, YellowWebMonkey, has made several pro bono eCommerce sites since COVID-19 started.  Businesses are working hard to adapt and many don't have the resources right now. YellowWebMonkey wants to foster entrepreneurship by helping a company expand their reach. Business has changed, especially small business. According to Mainstreet.org's article on The Impact of Covid-19 on Small Businesses, it is possible for nearly 7.5 million small businesses to close permanently in the next 5 months. 
YellowWebMonkey wants to help a local retail business impacted by Covid-19 by offering a new FREE Shopify website and marketing package.  We appreciate the value of small businesses in our communities. This is a great way to give back to the companies that have sponsored a little league or softball team, placed ads in your school or church programs, have donated to your annual fundraiser, etc.  Retail stores and restaurants are eligible for this contest, and we plan on doing future contests for other industries. Nominate a small business today that could use a free website and social media makeover! 
NO STRINGS ATTACHED!
YellowWebMonkey Web Design has seen a lot of business changes and trends over the last 11 years serving clients. The current Covid-19 situation we're witnessing is forcing business owners to adapt quickly to the evolving needs of customers. While adapting is a part of being able to succeed in business, it's also become quite costly in the current environment. A business' online presence is more important than ever. Less people are driving by billboards and storefronts, seeing program ads for sporting events or theater and jumbotron sponsorships. Even less are interacting in person. Potential customers are finding information and conducting business online whenever possible. Relationship building is occurring through social media. In many cases, it has to. Customers are relying on trust and assurance to re-engage businesses. 
YellowWebMonkey is a US-based web agency that offers one stop shop services for businesses. Nominate a local retail small business today!
Rules: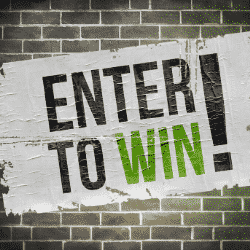 Must not be immediate family of YWM employees
Must be considered small business by SBA
Franchises not eligible
Must be US based
Prize:
Logo design/redesign
Full Shopify website *valued at $5000

Product Catalog with online sales
Integrated with Shopify payments for credit cards
Shipping Integration and options for curbside pickup and delivery
Pages for About, Reviews, Contact Form, FAQs,
Setup/improve social media accounts
Integrated with Facebook and Google Merchant

Setup/improve Google My Business listing
 Timeline:
Announced on Monday, May 25, 2020 at 5am
Voting ends Friday, June 5, 2020 at midnight
Winner announced the following week
Local Retail Business:
Local company with small number of employees
Local restaurants with online merchandise or orders
Home based businesses
No business is too small!
How to win: 
After a business is submitted, points are earned for social media shares and page visits as listed on the submission page.
Refer friends and ask them to select your company from the dropdown menu and earn points with the same actions
Have a question or issue: email us at support@yellowwebmonkey.com
Who we are.  YellowWebMonkey Web Design is a Google partner company that has been around for 11 years.  As a small business we believe in supporting each other.  Our company does some pro bono sites and decided to open this to a larger audience while at the same time getting our name out there so that we can potentially get leads.  This will allow us to continue future pro bono work.  We have a plan called "the works" that encompasses more than just a meat and potatoes webpage.  We realize that a beautiful website doesn't help you if no one goes to it, and messaging like social media, etc are useless unless you are converting into customers.  That is why we put together packages for this niche because they need a little bit of everything.
Fineprint
YellowWebMonkey will transfer full ownership of the website over to the winner.  They will be responsible for the monthly hosting fee with Shopify of $29/mo.  There is a 90 day free trial, so that cost wouldn't start until August 2020.
Companies not eligible that relate to sales of: substances or other products that present a risk to consumer safety (drug paraphernalia, cigarettes); items that encourage, promote, facilitate or instruct others to engage in illegal activity; items that promote hate, violence, racial or other forms of intolerance that is discriminatory or the financial exploitation of a crime; items that are considered obscene; items that infringe or violate any copyright, trademark, right of publicity or privacy or any other proprietary right under the laws of any jurisdiction; sexually oriented materials or services; weapons, ammunition or their accessories. Companies that support pyramid or ponzi schemes, matrix programs, other "get rich quick" schemes or certain multi-level marketing programs.