1. Sign in to Facebook and find find the photo you want to tag.
2. When you click on the photo, you will have two different places to choose "Tag Photo." Click one of them.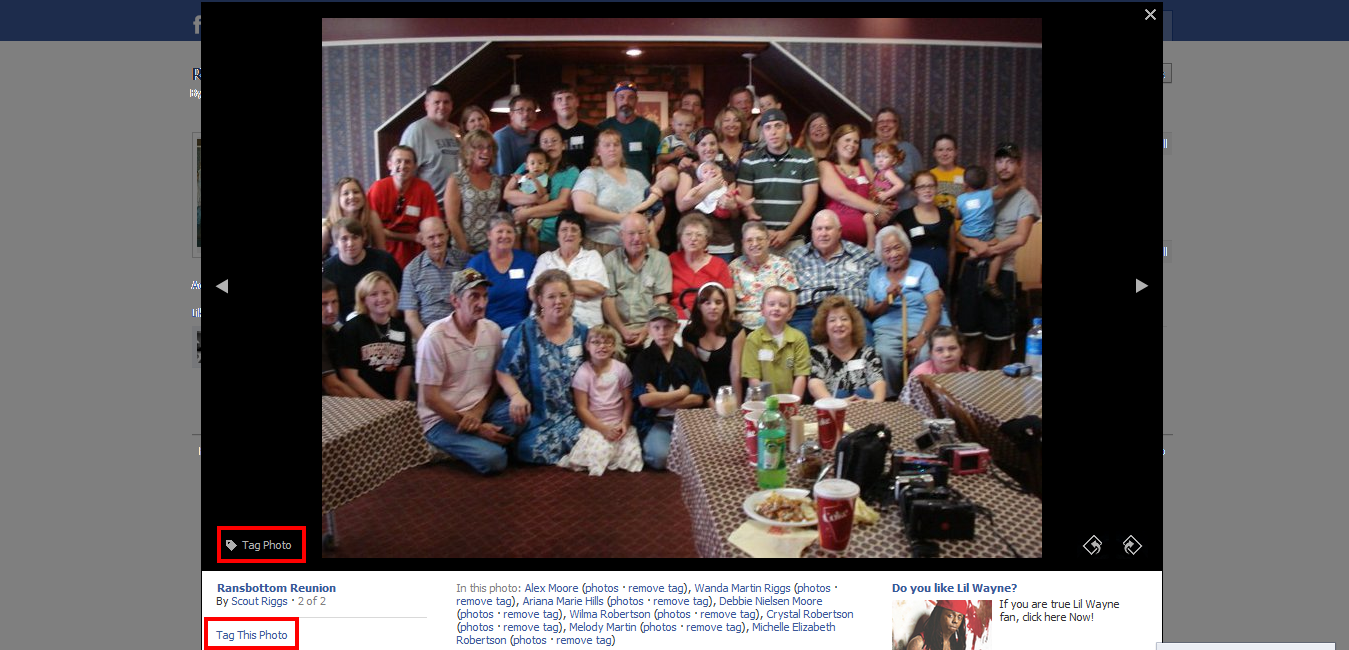 3. Click on area of the photo you would like to tag the person or page. You will see a drop-down of possible people and pages to choose from. Typing in the input box will narrow your results. When you see the person or page you'd like to tag, click on their name.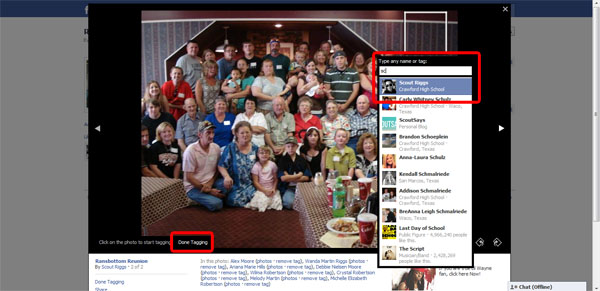 4. Click "Done Tagging."