LoneStar Windshield and Glass Chooses a LittleWebMonkey Site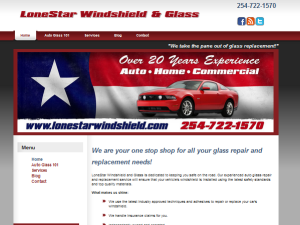 Lonestar Windshield and Glass, of Hewitt is your one stop shop for all glass repair and replacement needs! Their new, LittleWebMonkey site outlines the experience and service this local company has to offer.
---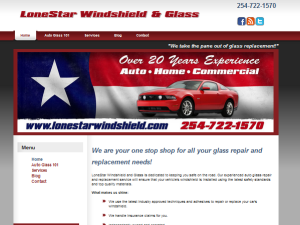 Their new, 5 page site opens with a Get a Quote form, making it easy for potential customers to contact and learn more. The integrated blog makes it easy for the owner to share his expertise in glass repair and replacement and the contact page and integrated Social Media make it easy to stay in touch. As always, this CMS site is easy for the owner to update and keep current. Visit Lonestar Windshield and Glass and learn more about this local business.
YellowWebMonkey Web design offers reliable website design, SEO and digital marketing services for Joomla, WordPress and Shopify sites. We strive to be a one-stop shop for all your web needs.