It was a hot weekend in Austin (and the weather was warm too)! Five team members from YellowWebMonkey traveled to Microsoft in Austin, Texas for Joomla Day Texas 2019. Joomla web designers of all levels from across the country converged to collaborate and share ideas and best practices. As Brian Mitchell, the treasurer of Open Source Matters (Joomla's governing body), said in his opening remarks, "Joomla is about community" and that community was present in Austin this past weekend.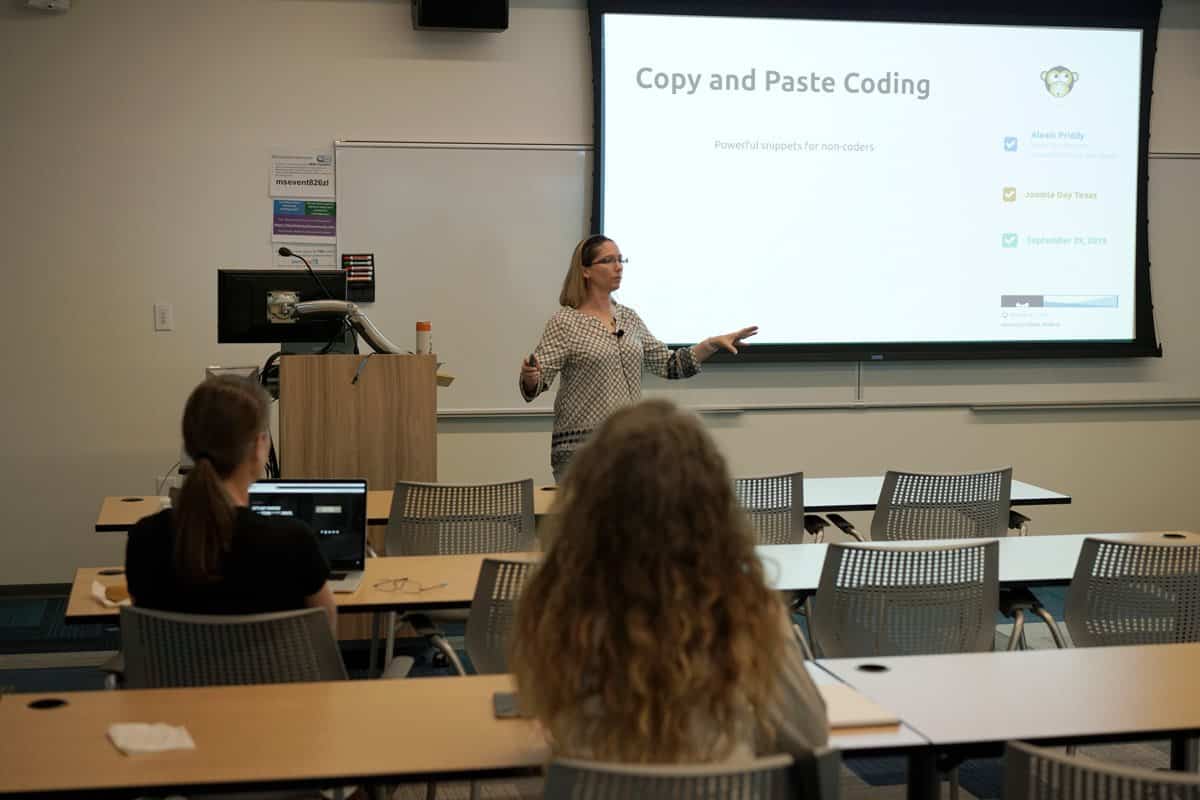 Fifteen breakout sessions were offered during the eight-hour conference. Two of our team members, Alexis and Tessa, presented sessions on dealing with hacks, powerful coding snippets and best practices in maintaining customer relationships. The event offered many networking opportunities before, during, and after, including a breakfast with kolaches, authentic Texas barbecue for lunch and an after hours networking event off-site, as well as promotional items from sponsors and some fun tech giveaways.
For the YellowWebMonkey tea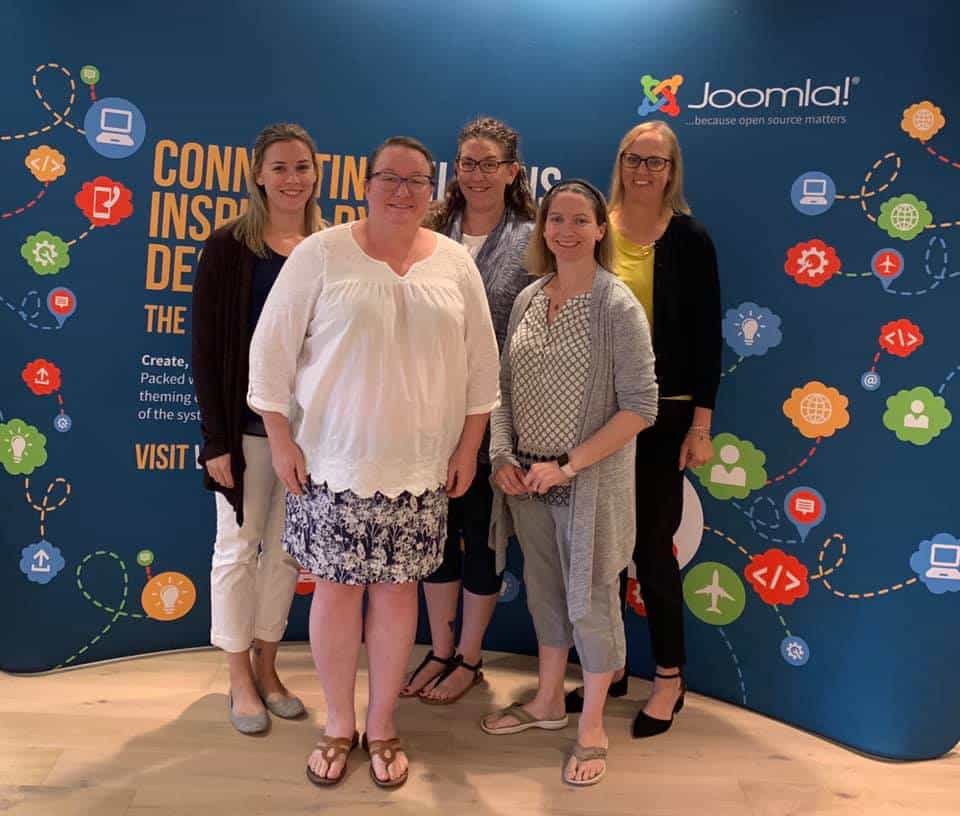 m, it was a great opportunity for team building and sharing experiences and advice.
"Our team is close-knit, bonded by college memories, familial connections, and a shared love of our families. However, it is good to hang out face to face, laugh 'til we cried, and to stay up late talking." – Alexis Priddy, senior web designer.
A bonus side trip included a showroom tour of Skandinavia Texas, a client local to Austin.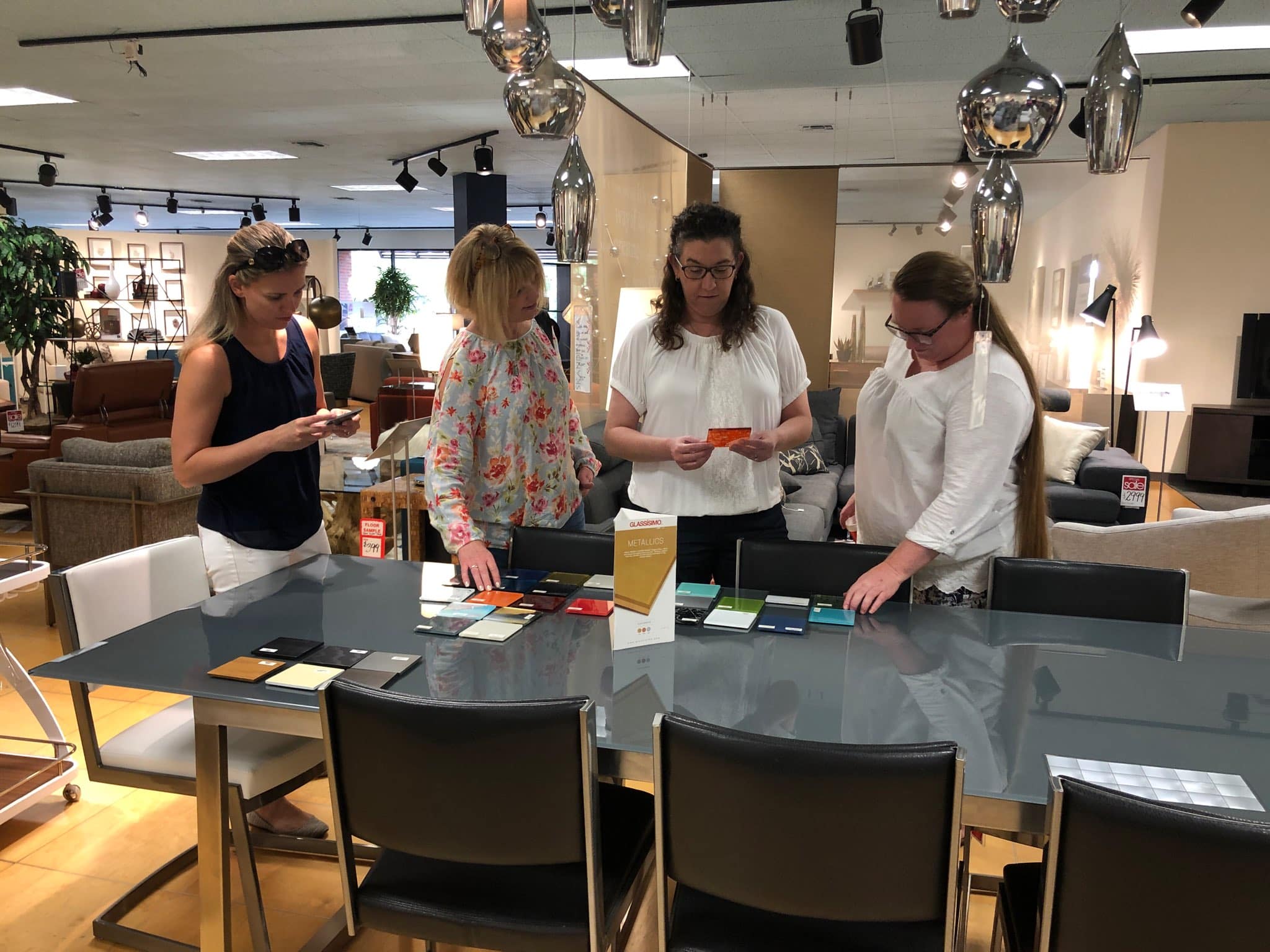 Our team had the opportunity to brainstorm ideas while trying out their luxury furniture. Thank you, Erika!
We sincerely thank the Joomla community, especially Robbie Adair, for a well-planned and executed program and the event sponsors (cPanel, OS Training, Media A-Team, Inc., Synaptic Web Co., Fabrik, Joomla, and YellowWebMonkey) that made it all possible.