From Control Panel choose Article Manager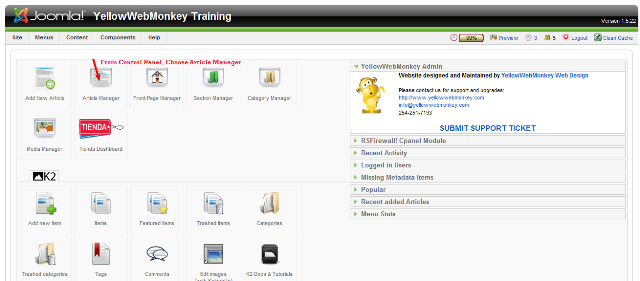 Click on the Article you would like to change/edit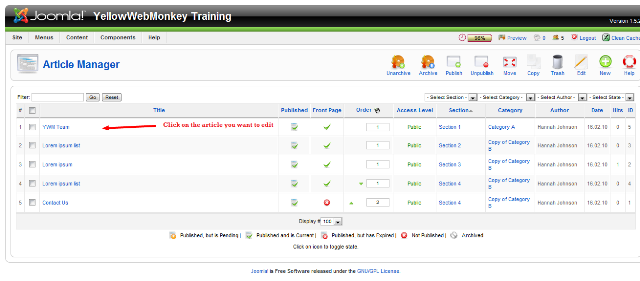 You can change the Title in the Title box (Do not type in the alias box. It loads automatically)
Type in the Text box
You can utilize the Bold, Italics and Underline Button. You can also change Font Size. Do not change Font family or style.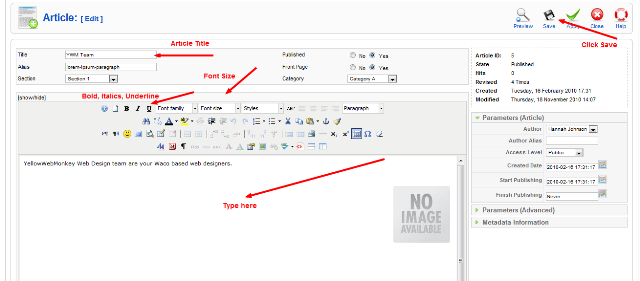 Click Save top right corner when editing is complete.