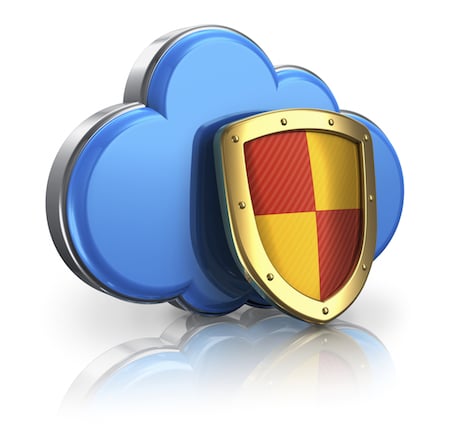 Last month Joomla announced a critical security update that needed to be performed to prevent websites running on versions lower than 3.4.4 from being vulnerable to hacking. A researcher at Trustwave Spiderlabs discovered that Joomla versions 3.2-3.4.4 contain a bug that allows full administrative access to any Joomla site. This type of access would allow a hacker to delete pages, block users or even add malicious code into existing pages. And once hackers locate a vulnerability, they generally post it somewhere allowing other hackers to see and wreak their own havoc.
The vast majority of websites run on something that's called shared hosting – meaning your website files are on a large computer called a "server" along with several hundred other websites. Many people choose shared hosting because economically it makes sense. It's more cost effective to spread the resources of one computer among several hundred clients, resulting in lower fees to the consumer. However, the disadvantage to shared hosting is that all sites on a particular server are competing for space and bandwidth. In addition because the sites are all sharing resources, you are limited to the amount of customizations you can make to pre-installed apps, content management systems and even your site's security.
YWM is now offering managed Virtual Private Server (VPS) hosting for Joomla sites. With a Virtual Private Server, your site is hosted on YWM's virtual machine which gives us complete control over the hosting environment. This gives us the freedom to take extra steps for security such as blocking ports, making file permissions stronger, assigning your site it's own ip address and a host of other features to keep it running safe and secure without having to submit trouble tickets to a hosting company for changes.
And remember because your site is not competing for resources with hundreds of other sites, your pages will load significantly faster, which is a huge plus for you as Google has indicated that page speed is a factor in determining site rankings. VPS also significantly faster which helps page load speed. Speed is now a factor in Google search results as is indicated in an excerpt of an official blog post below:
For our maintenance clients, we'll be offering a special rate of $25 per month with automated billing set up via credit card or ACH. For non-maintenance clients, you can move to our virtual private server for $42 per month.
Act today to take advantage of these great introductory rates for Managed VPS Hosting for Joomla sites.