YellowWebMonkey Web Design has just turned one year old. We would love to take the time to celebrate, but quite frankly we are too busy building websites. As a team we have taken some time to reflect over the past year and assess what we have learned about starting a business. We understand how important it is for a small business to have a professional web presence to reach their customers. We also recognize the challenge for small startup companies with limited capital in today's economy.
---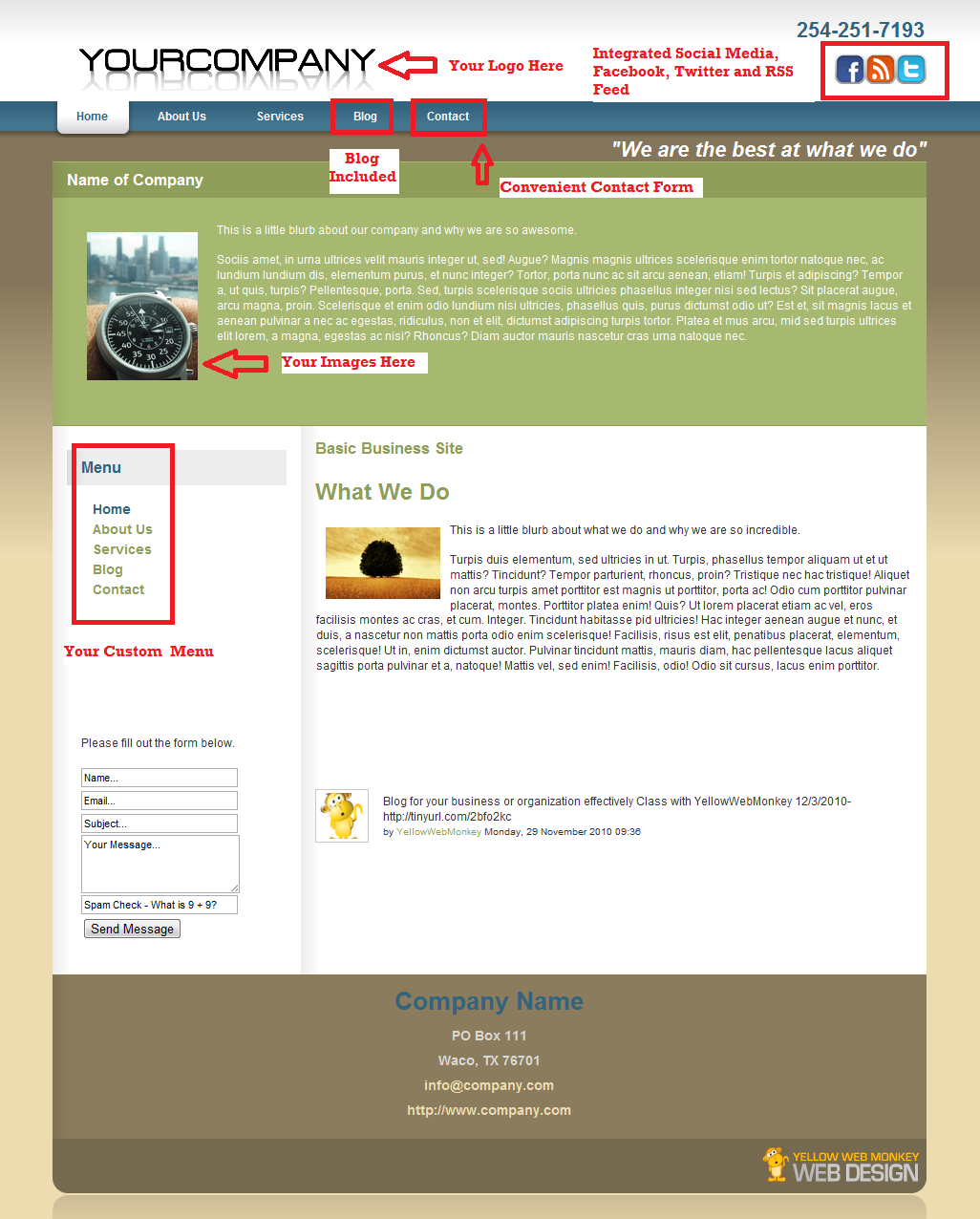 With this in mind, YWM is releasing our LittleWebMonkey site, a professional and affordable way for small business to reach their customers through the web. LittleWebMonkey sites was designed to give the "little guy" the opportunity to access web marketing quickly and affordably, giving him a competitive advantage. Each LittleWebMonkey site is a professional, 5 page website offering 2 templates, 32 color choices, that will include your logo, your content and your images. These sites also offer Social Media links, a Blog page, as well as a Contact page to efficiently connect you with your customers. Best of all your ideas can become a reality on the web within two weeks of submitting all website information. Although these sites are limited in design and scope, as a YWM client you can credit a portion of the cost of a LittleWebMonkey site to the cost of a full featured CMS site, when you are ready to take the next step in web marketing. There is no need to lose valuable capital by purchasing a small site now and then investing in a more extensive site later.
Our LittleWebMonkey Site, allow you to choose how to best manage your valuable dollars today while planning on investing in your future.
Check it out: http://www.littlewebmonkey.com/
Fill out our contact form and start building your site today.