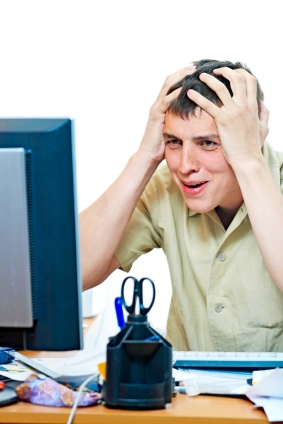 So have you heard? The new version of Joomla is here! And if your website was launched prior to January 2012, your site is out of date and you need to upgrade to Joomla 2.5. Your current Joomla site will be supported through April 2012 however once you are past that you can expect that eventually your current site functions will no longer be completely supported by your web hosting company since they will have upgraded their software to support the new upgrade to Joomla 2.5.

The new version contains over 300 bug fixes as well as new features such as:

Enhanced article editing

Multilingual support, so you can have your website in different languages

More SEO features

CAPTCHA for improved security on web forms

Mobile website support
Take advantage of having a professional web development company handle this critical upgrade to Joomla 2.5. Along with ZERO downtime for your existing site we fix any problems that may occur. We do a full testing of your updated site and you have the ability to review and approve the upgraded site prior to going live. We offer both basic and full upgrade services to choose from. Both of our upgrade plans include:

Upgraded Extensions and Template

Migration of all existing sections, categories and articles

Migration of all menus

Migrate content from CCK's like K2, Flexi-Content, or Zoo (extra charge)

Migrate directory entries from Mosets Tree, SOBI, or Zoo (extra charge)

Backup, Cache, Firewall, and more tools
In addition our full upgrade service also includes:

Fresh installs of all existing modules and components

Switching existing extensions to better competitor offerings (requires client approval)

Maintaining your Google pagerank by providing redirects for your indexed pages

Google Analytics with automated reporting

Search Engine and sitemap submission

Multimedia plugin for for movies, audio and flash player

Favicon and apple icon graphics

RSS Feeds

and much more…..
And if you're considering putting off the upgrade because you are worried about the cost, consider this: If your website is hacked without these security fixes in place, you'll have to hire us to fix it. If this happens not only will your site be down, you'll be charged our hourly rates plus rush fees as we will need to alter our schedule to fit you in while we troubleshoot, rebuild your site and fix the security vulnerabilities. Save yourself this headache. Be proactive rather then reactive and schedule your upgrade to Joomla 2.5 now.


In addition upgrading to Joomla 2.5 also gives you the opportunity to address features and functions of your current site that can be enhanced:

Was your site built to go mobile? Upgrading to Joomla 2.5 is a great time to add mobile features to your website.

Does your site support the latest web browsers, including Chrome?

Have your needs changed and you need a site with more features? Joomla has added some great new functionality so an upgrade to Joomla 2.5 may just provide you with what you need.
You don't want to delay making this critical move to keep your site up and running smoothly. We provide you with a free written same day estimate as well as a contracted deadline. Contact us about upgrading to Joomla 2.5 today!


Request Estimate