Web Design Services
YellowWebMonkey Web Design specializes in Joomla Content Management Systems and Shopify eCommerce. We have built over 100 Joomla sites for business owners and organizations and maintain about 50 websites on a monthly basis.
A convenient, cost effective way to maintain and manage your website. Keep your site up to date, secure, and relevant with this service. Drop an email and it's done.
Oil Change is a one time 50 point checklist to get your website up to speed.
Website hacked or broken? We offer 911 services to get you back up ASAP.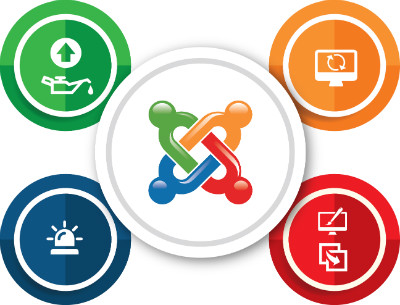 Already have a Joomla website and need to upgrade? We build a fresh install of the newest version and migrate your content, modules, template, etc to make sure all your past website problems/bugs are in the past. Zero downtime guaranteed
Need a new site or want to transition from HTML, Wordpress, etc to a more powerful Joomla system? We can handle the full process in house from planning to design to implementation.
Search Engine Services
Tired of spending your time trying to interpret all the search engine optimization jargon? Let us simplify the process of making your website faster, more visible, and more competitive. We'll help generate leads, and you can spend your time doing what you do best, serving customers.
Competitors: Research your competitors' sites and identify effective strategies
Industry: Analysis of your industry and research of target keywords


Audit your site and target key areas for improvement
Advertising: Management of Google Ads account and Social Media Ads to meet your business goals
Content Generation: Copywriting and image generation services
Social Media: Setup and/or management of social media accounts
Customizable automated marketing platform that allows you to send the right information to the right customers at the right time