Using Code View in JCE Editor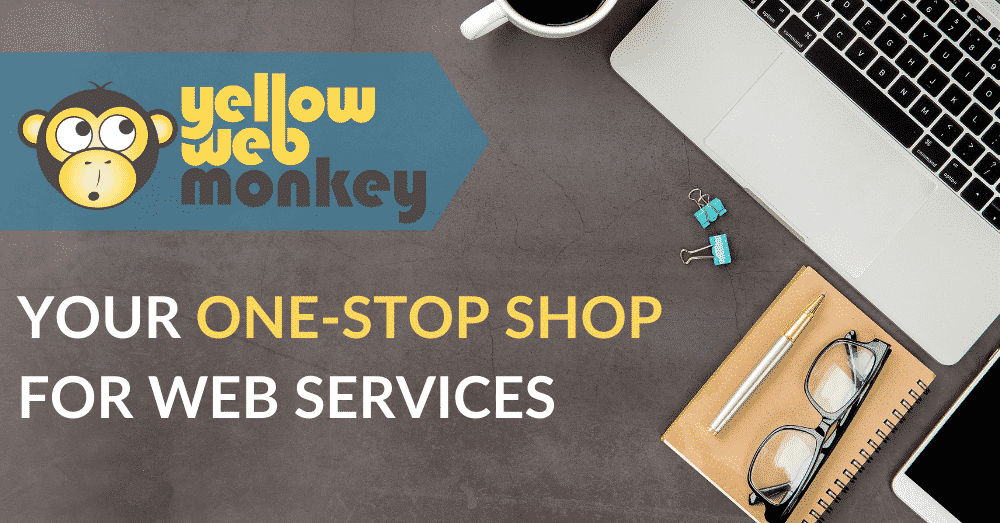 1. Go to Content>>Article Manager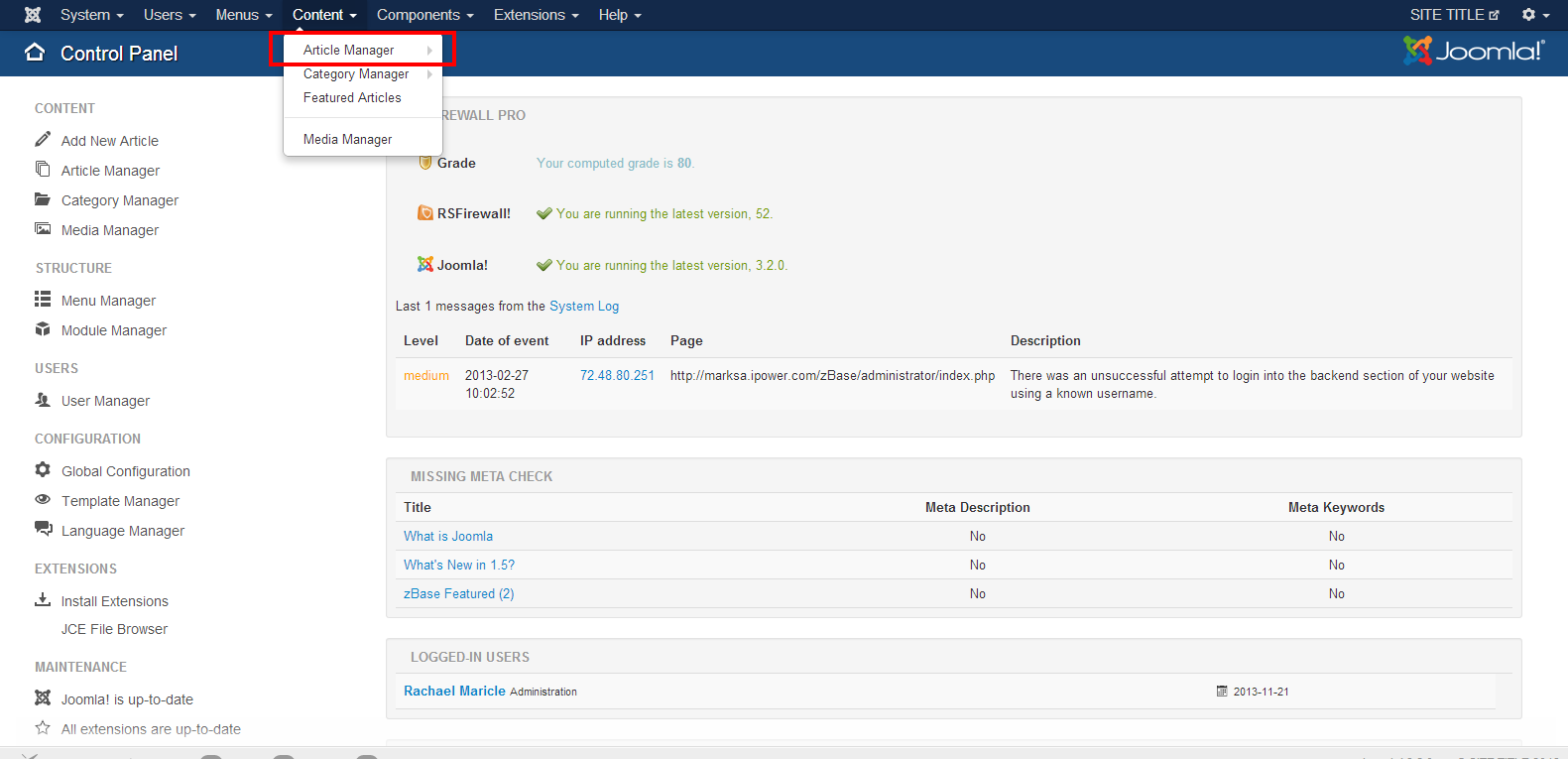 2. Select the article you want to edit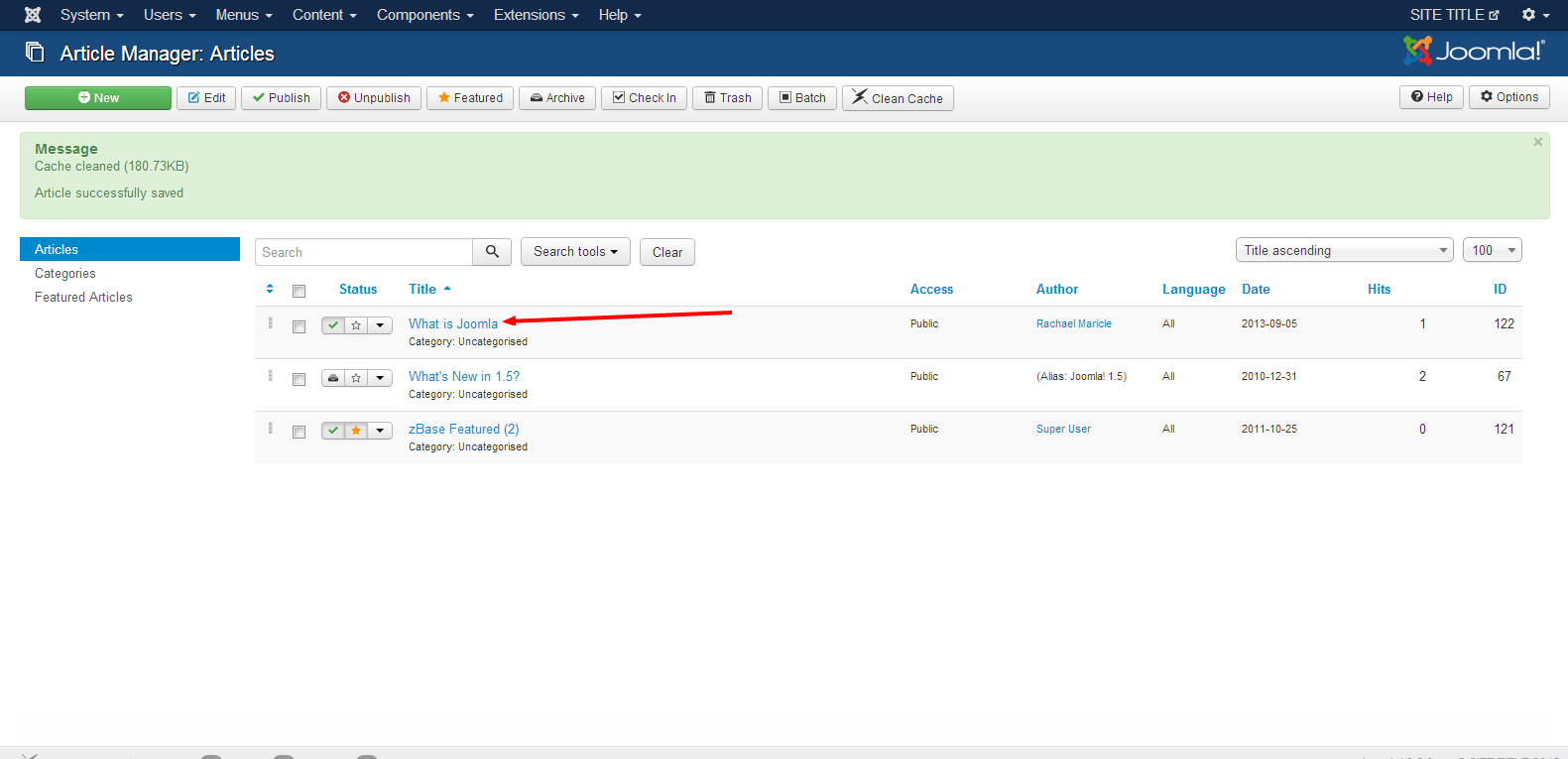 3. Select where in the article you would like to add / change / delete content.
* The default article editor acts very similar to Word in functionality, so to use HTML/CSS editor you select the "Show/Hide" link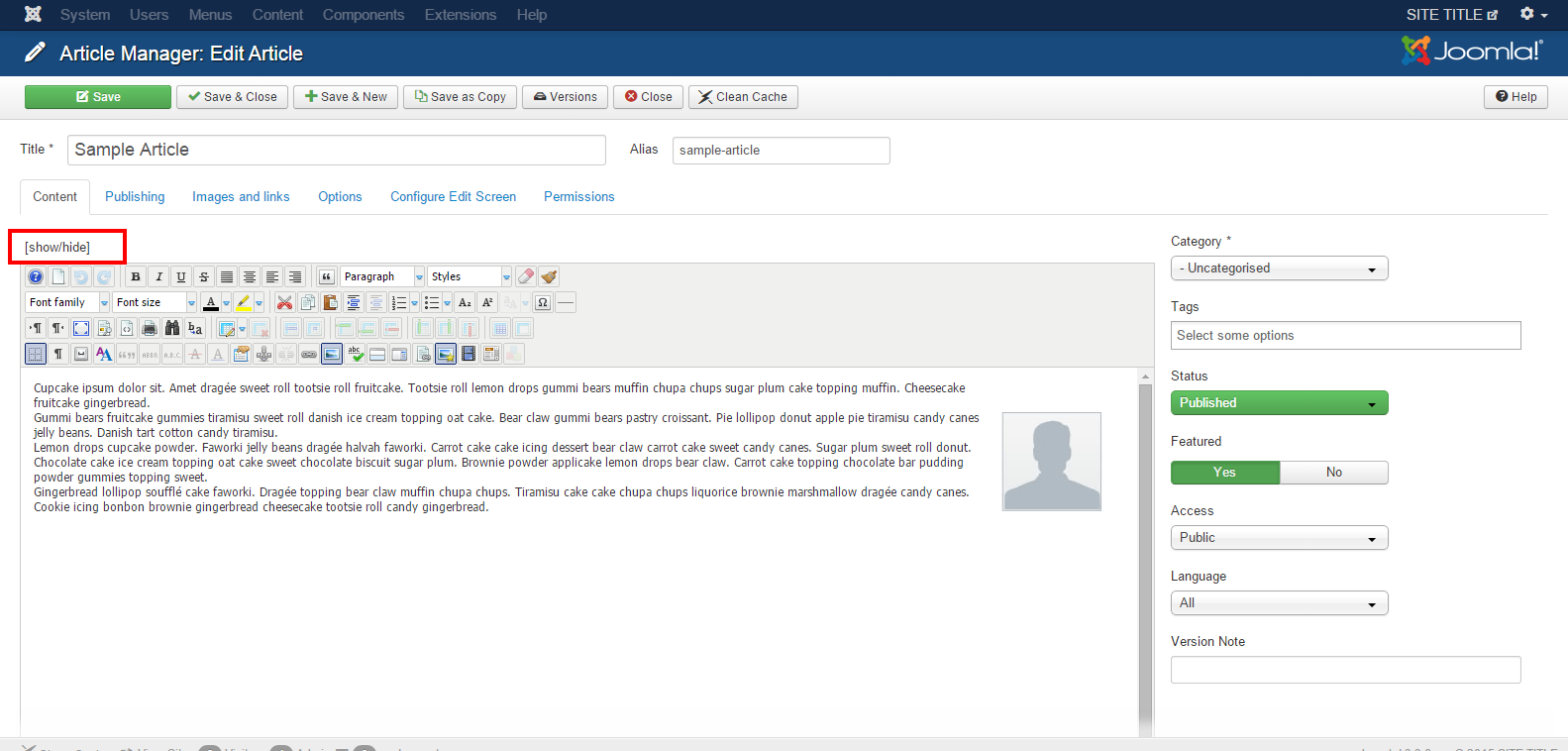 Once selected the JCE editor dissapears and you are able to use HTML to add content.
4. Save your changes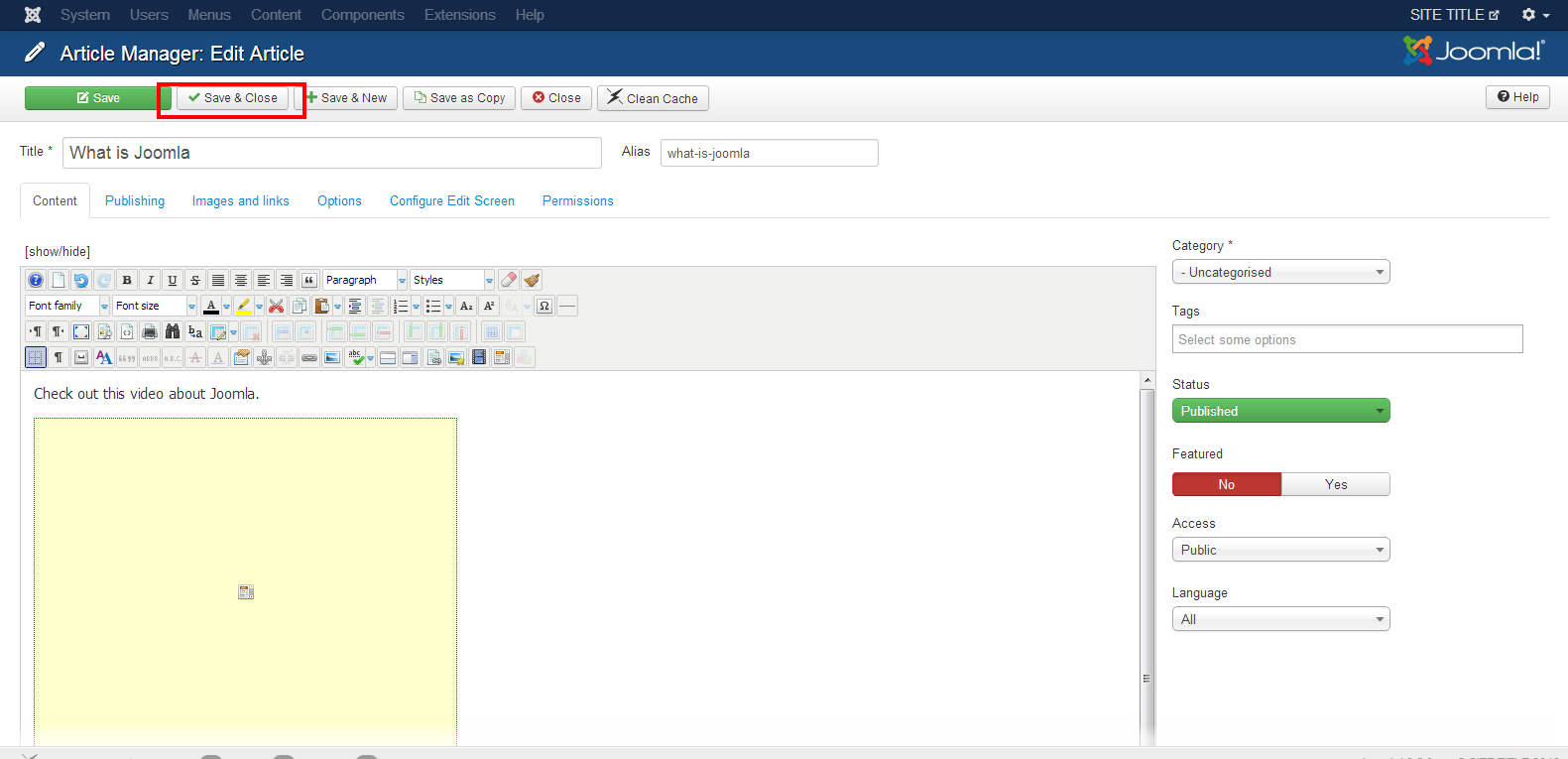 Note: If you do not see your changes please clear your browers cache and Joomla's cache.
YellowWebMonkey Web design offers reliable website design, SEO and digital marketing services for Joomla, WordPress and Shopify sites. We strive to be a one-stop shop for all your web needs.