First, in Joomla open the article you wish to edit.
Scroll down to the text section that you desire to place a table in.
Click the table button on the text menu.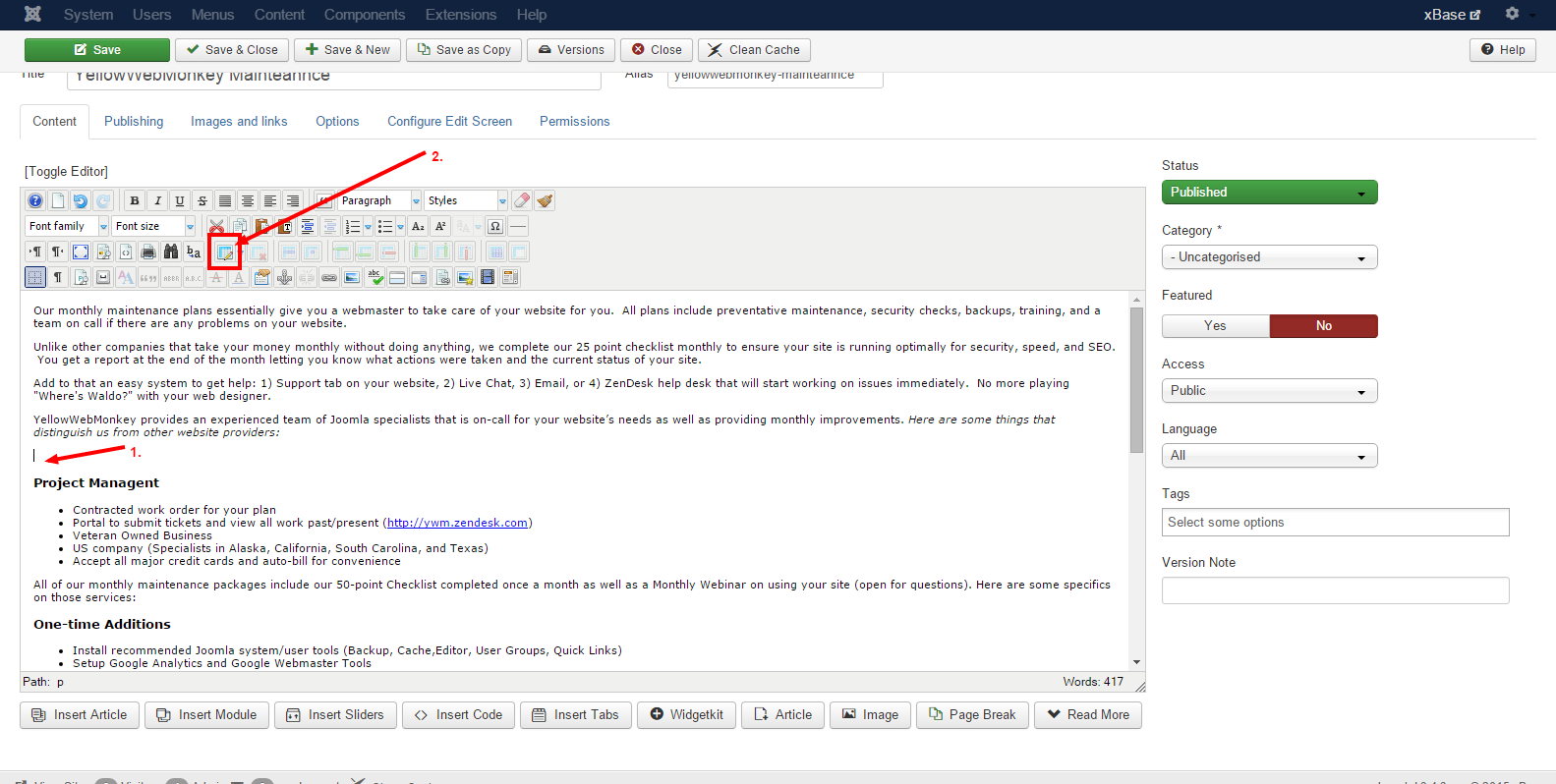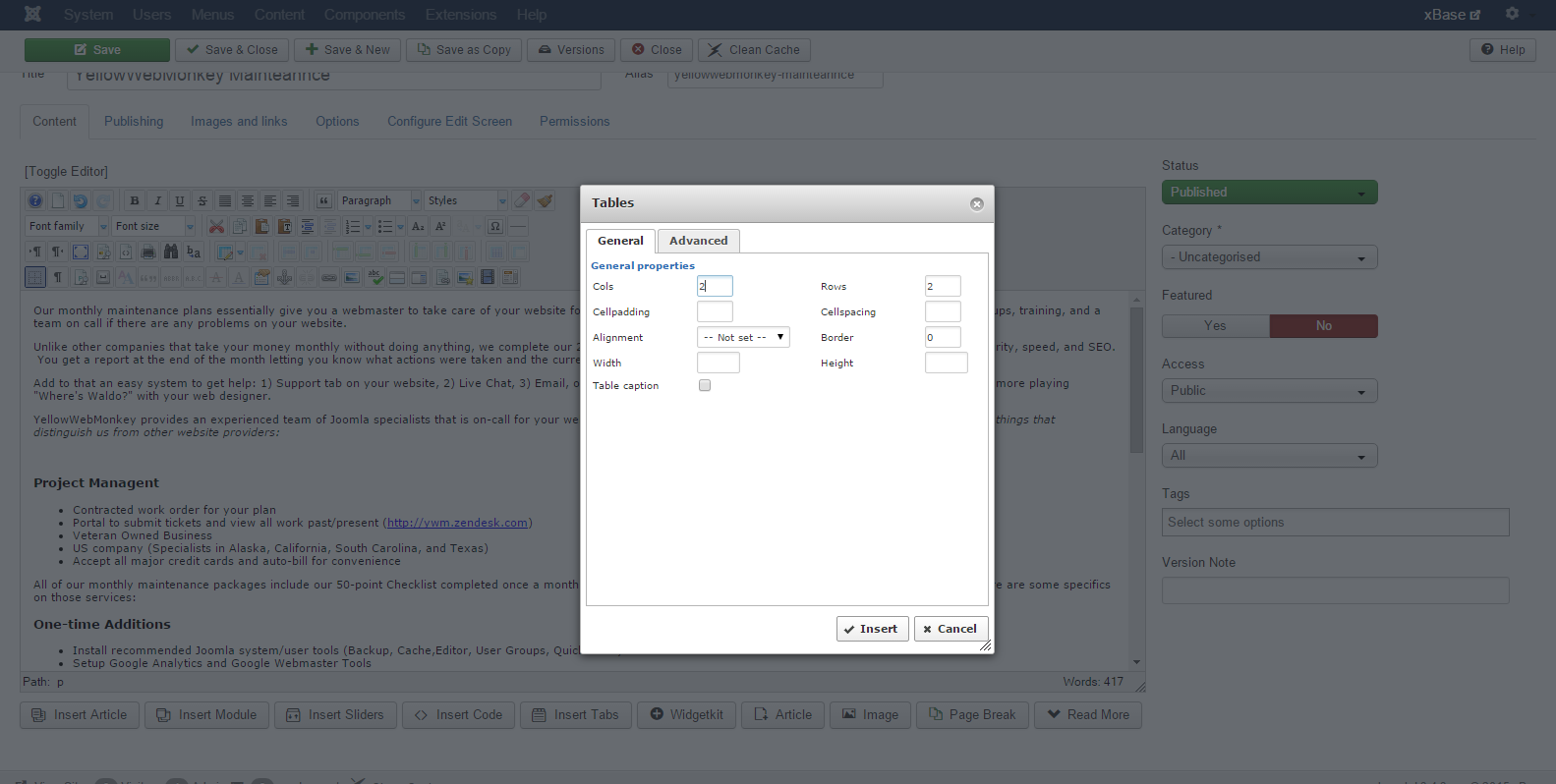 Cols stands for the amount of columns you want, enter the desired number.
Rows mean the number of rows in the table, entire a desired amount.
The height and width can limit how large the table is, for this example we have no limits.
A table with no limits will expand as text is entered.
A small table will appear in your text box.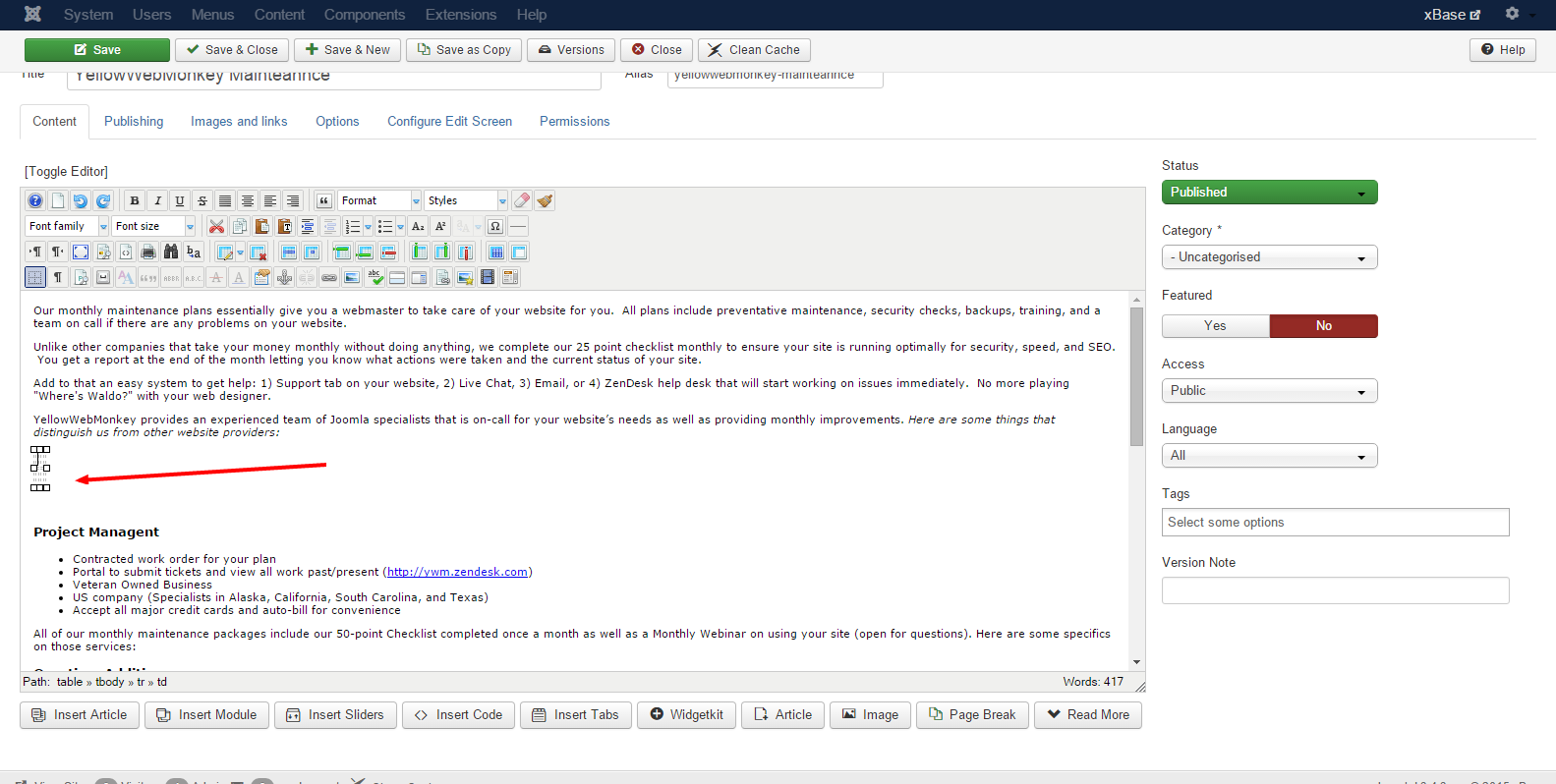 Click on the column and row you wish to edit.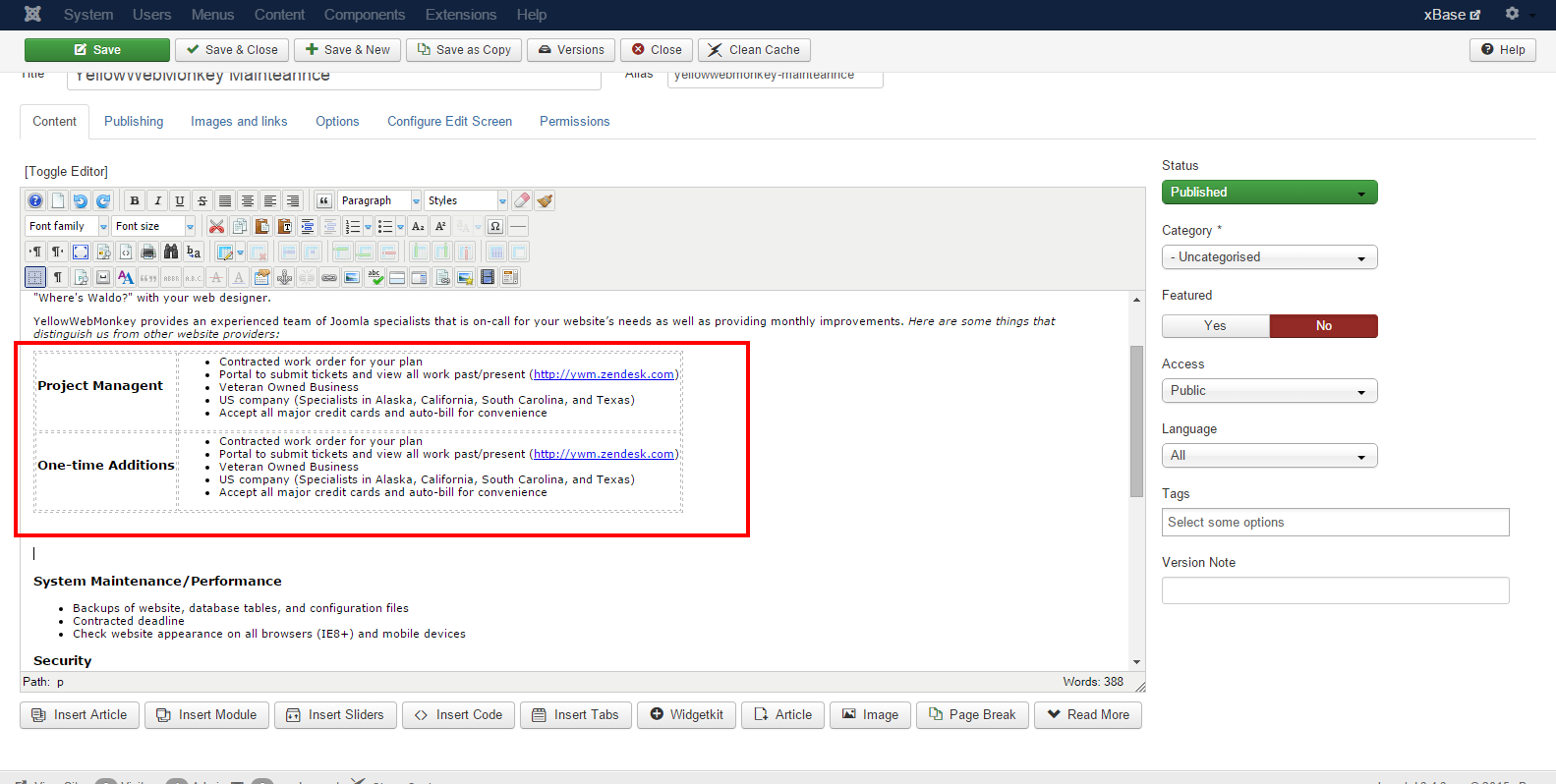 Once you enter text you may save the document.