Go to CONTENT>>ARTICLE MANAGER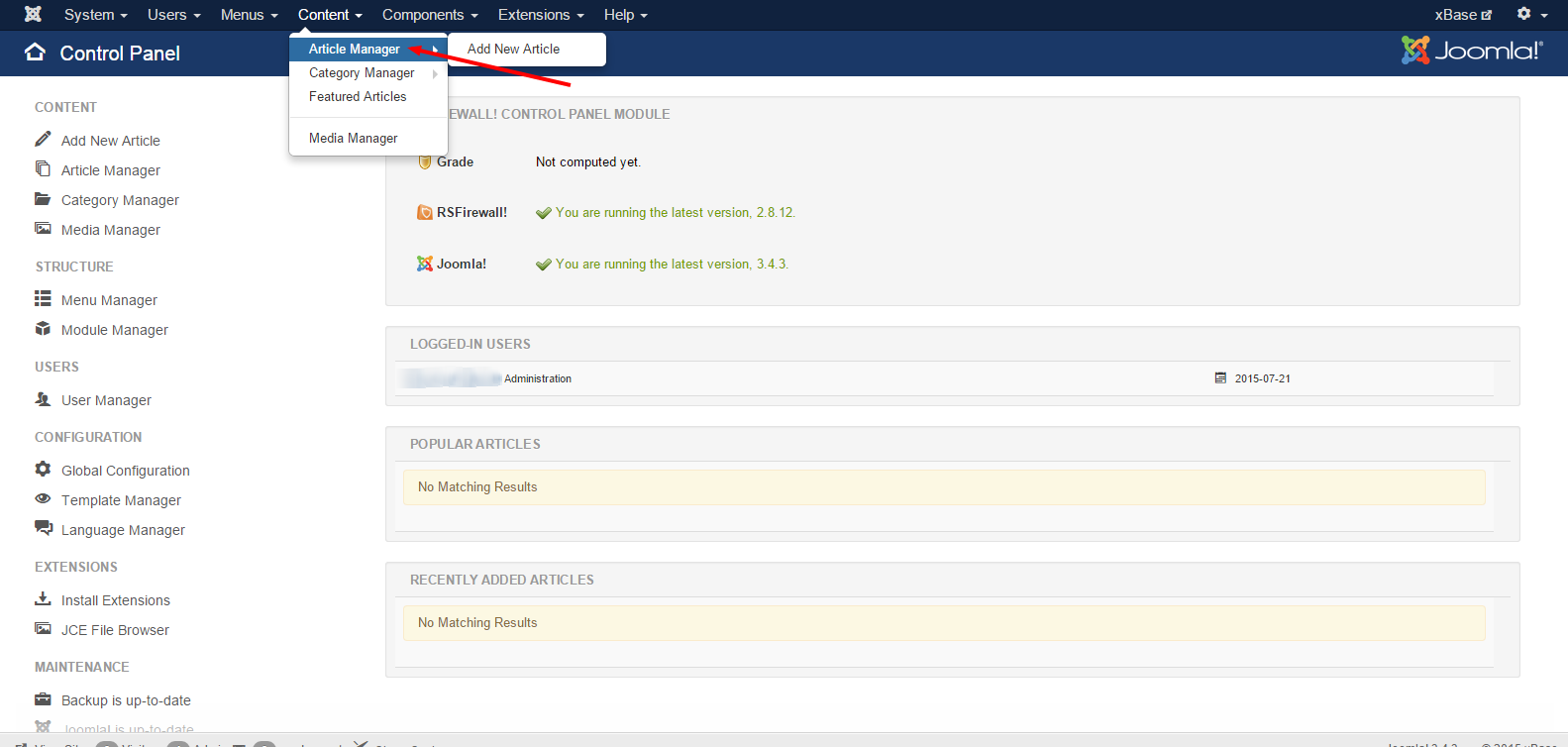 When in the Article Manager either find the article you wish to add a photo to, or press "New" to make a new article.
Put your curser where you want to add the new image
Find the "Insert image" button in your text field.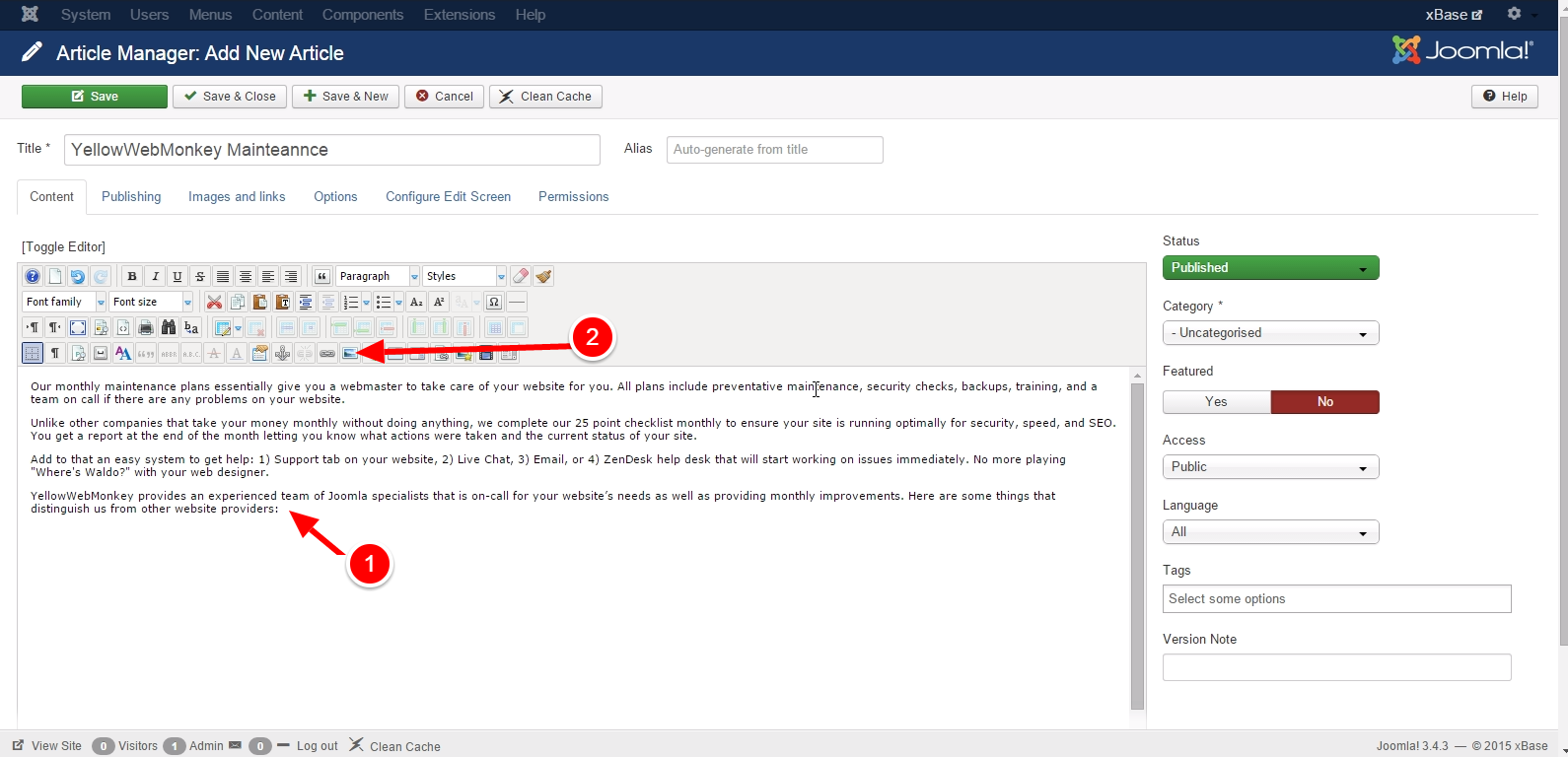 On the right edge of the pop up menu click "Upload Image."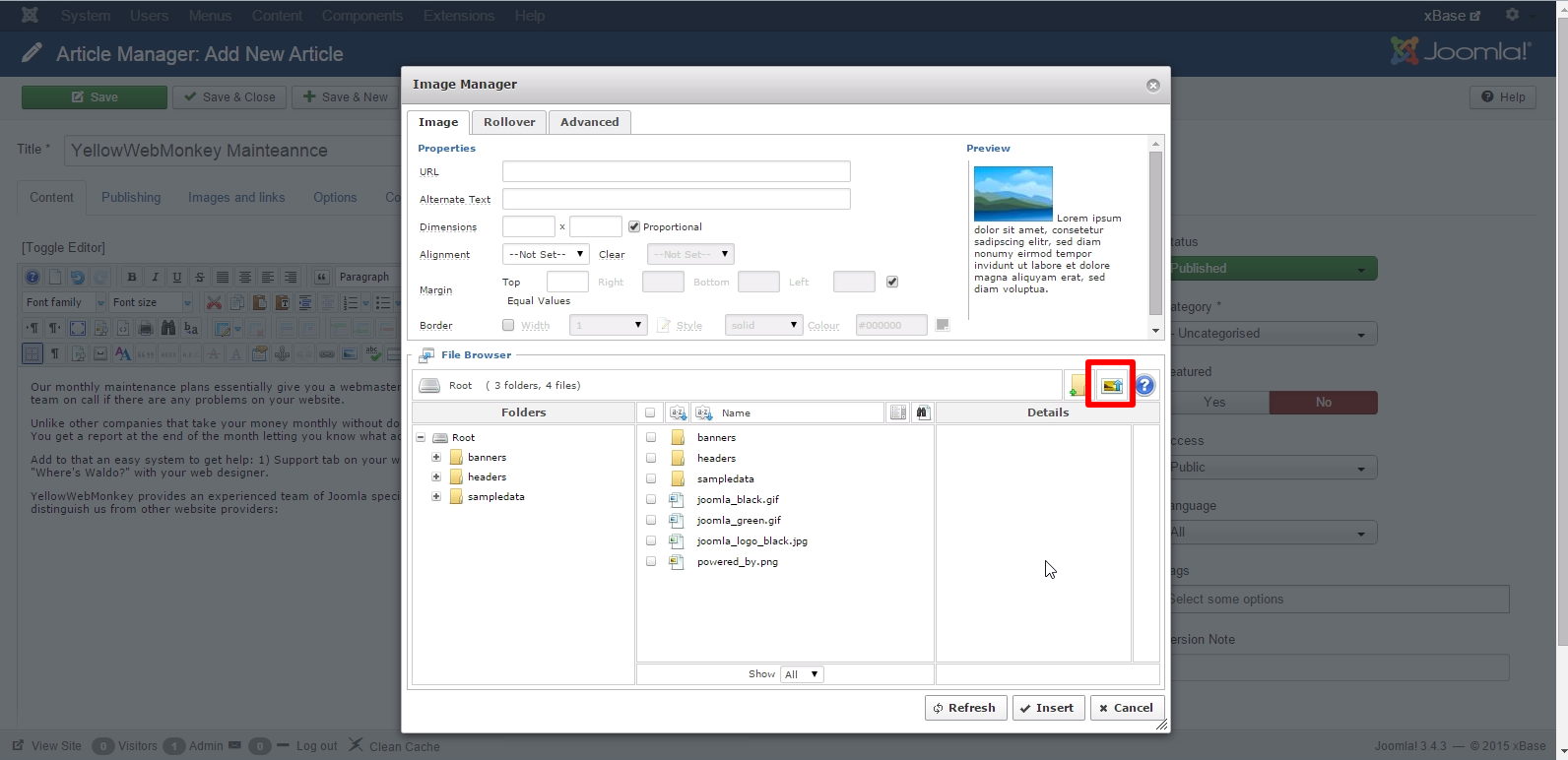 Click "Add" to find an image on your hard drive and upload it, once finished click "Upload."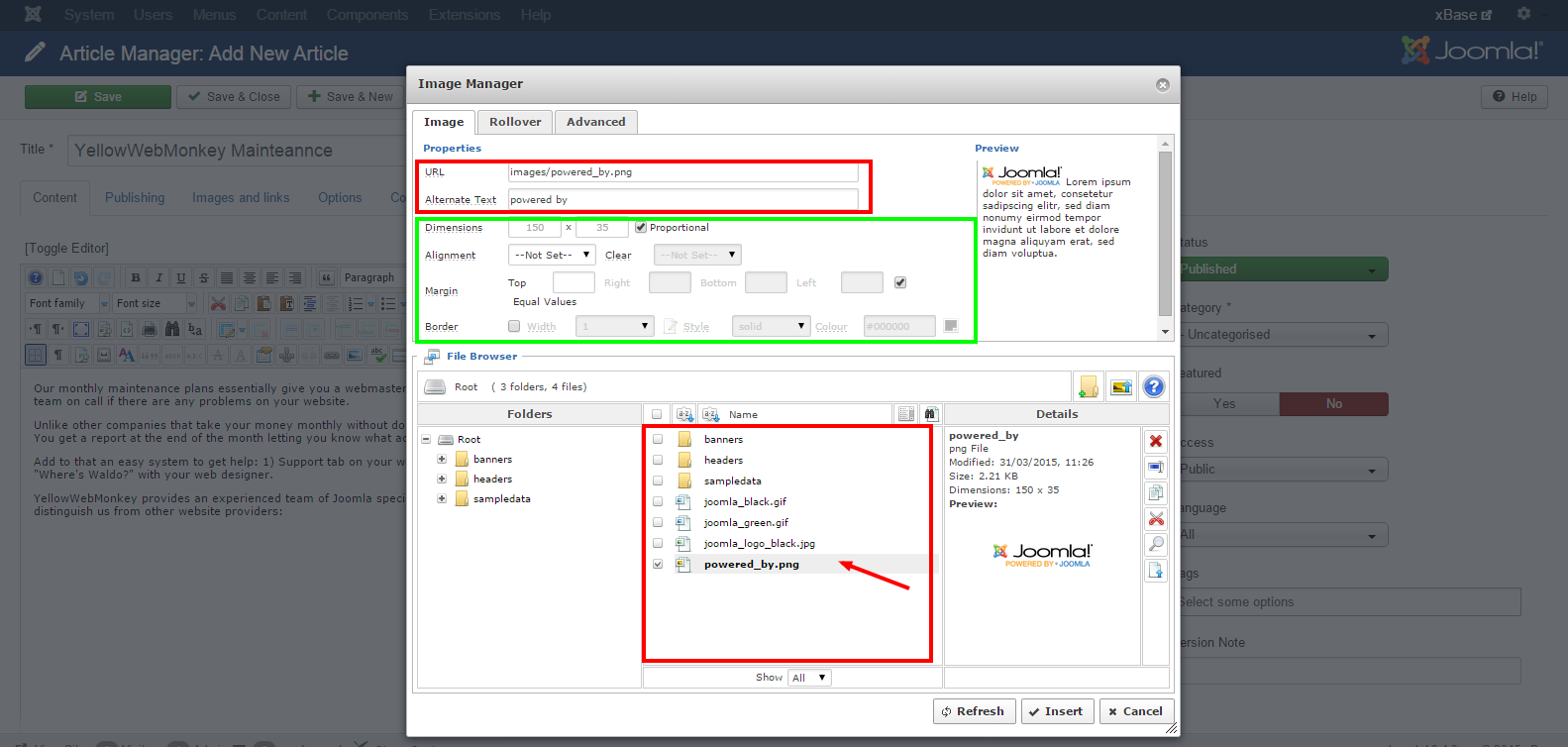 In the red box, find the image you uploaded by searching it's name.
In the green box, you can change the dimensions and other information.
When finished, click the blue box to Insert, and your photo should be in the article!