Login to your website. From the Control Panel, choose the Media Manager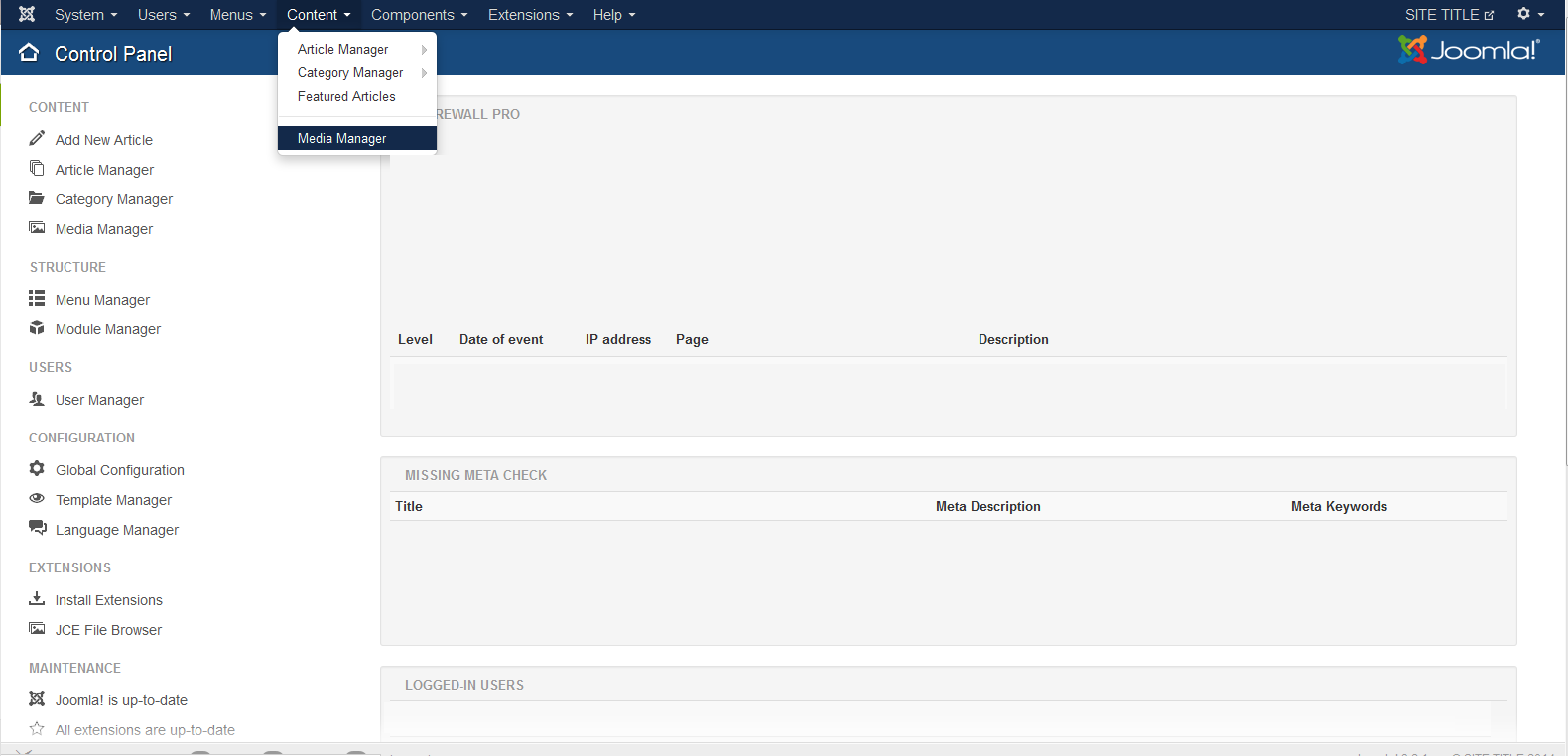 If the folder already exists that you want to import images into find it on the left or select it from the icons. We are using the "icons" Folder.
Click the green "upload" button on the top left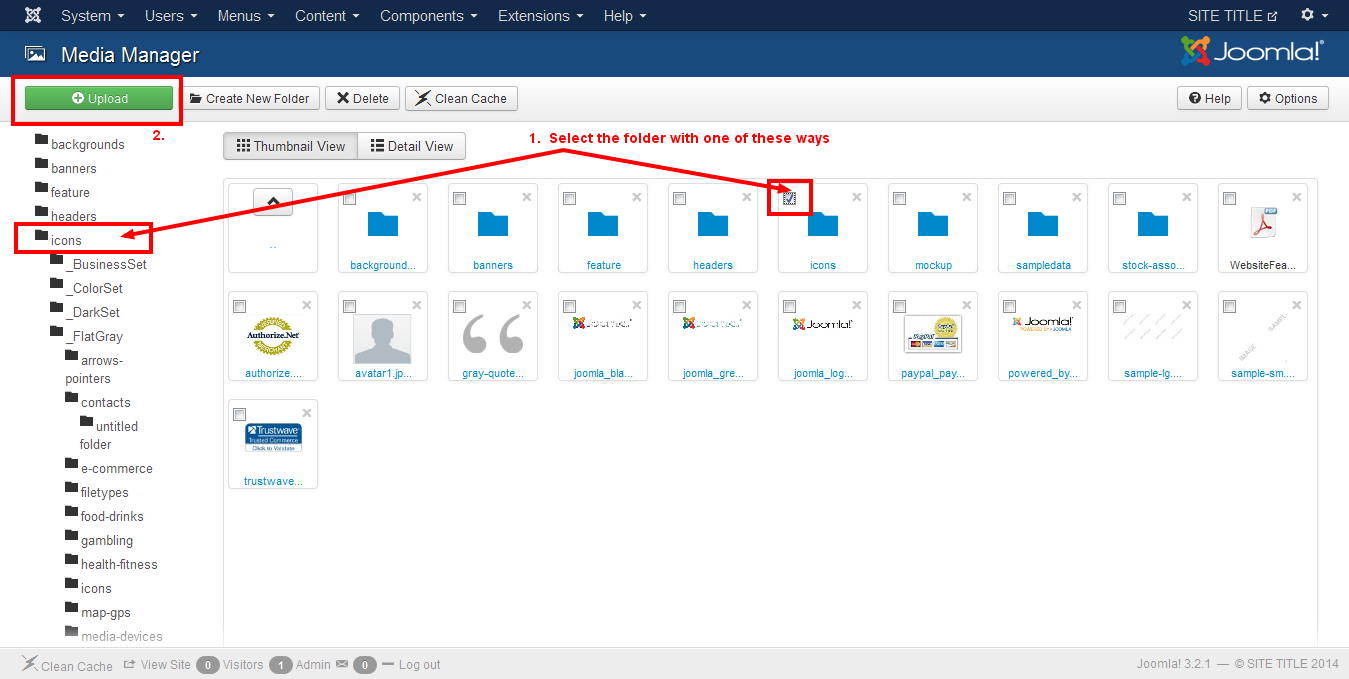 Click the browse button…browse your computer for an image.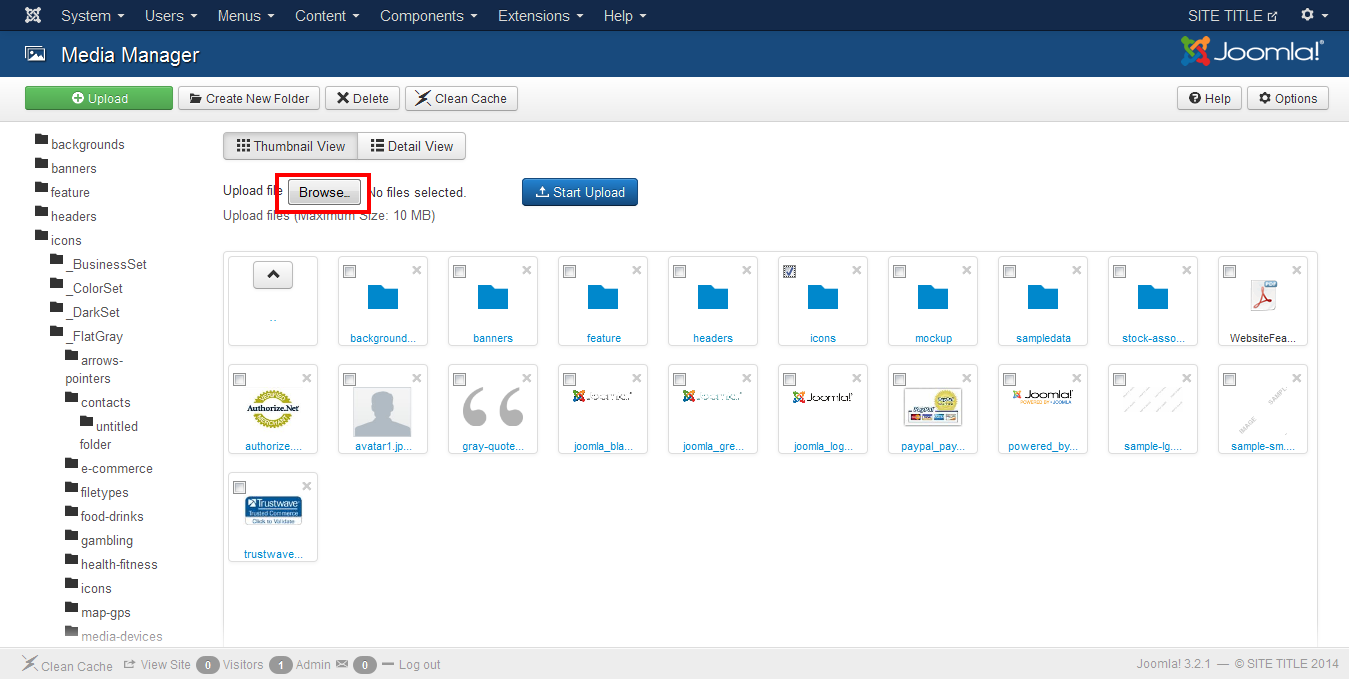 Choose the image and then hit Upload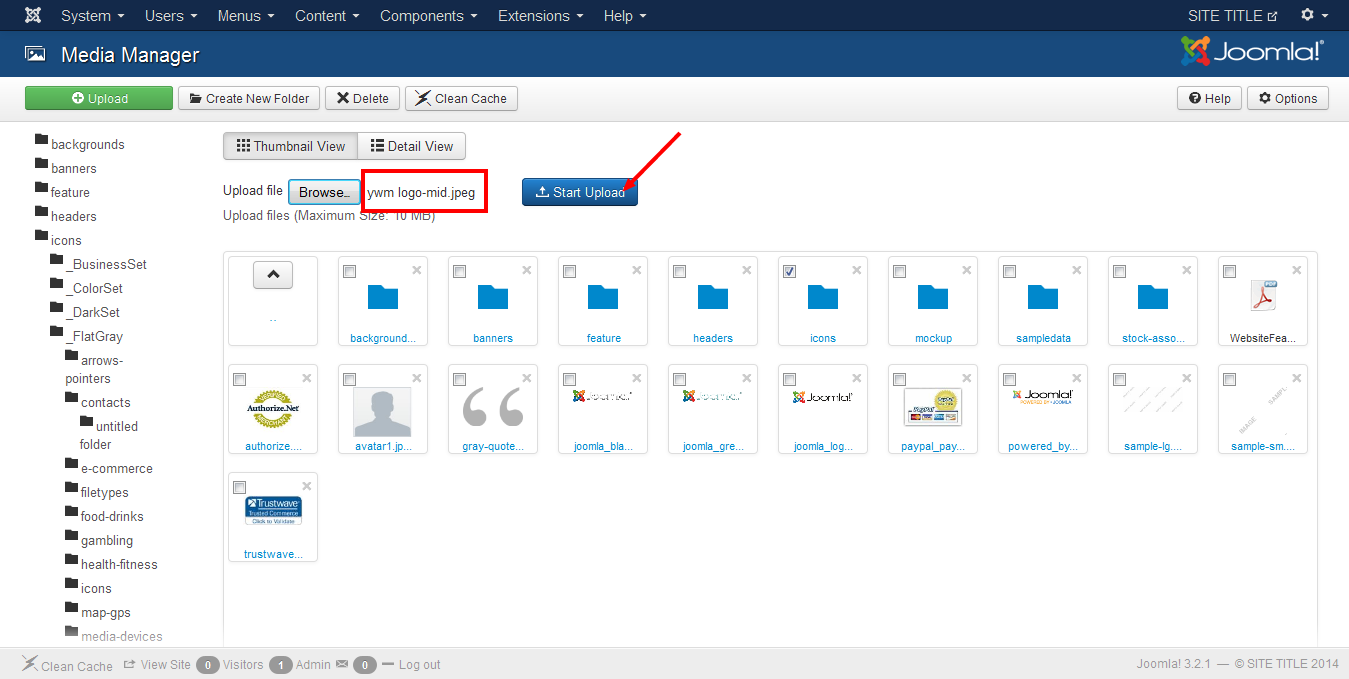 Notice the new image in the Media Manager