>Step 1: Navigate to PayPal.com, and log in to your account.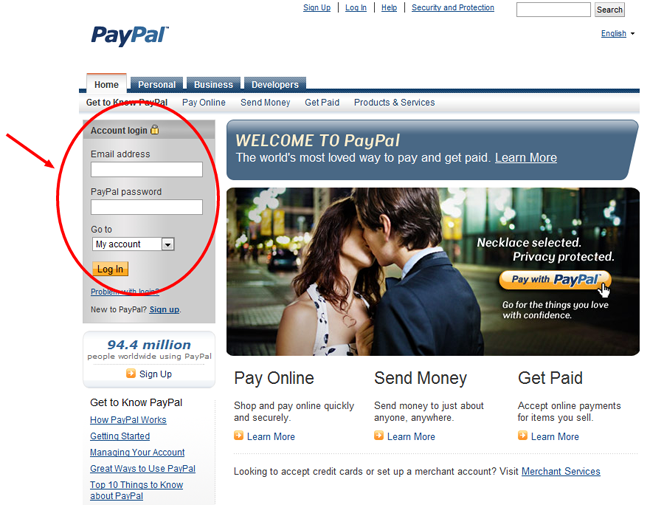 Step 2: In the upper left of the page, Click the "Withdraw" tab.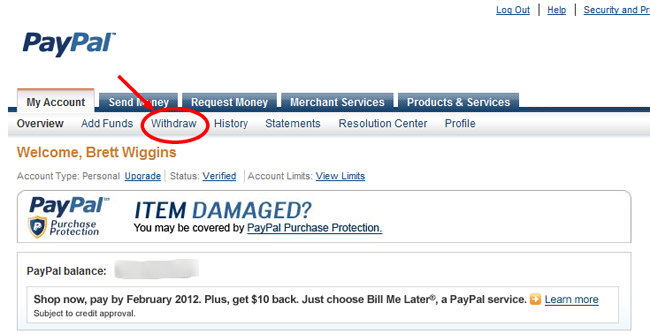 Step 3: Next, choose which form of payment you would like to recieve your money. To your bank account, a check from PayPal in the mail, a PayPal debit card, cash from an ATM, or use your money to shop for special offers with PayPal.
Each payment option has requirements for processing time, and cost.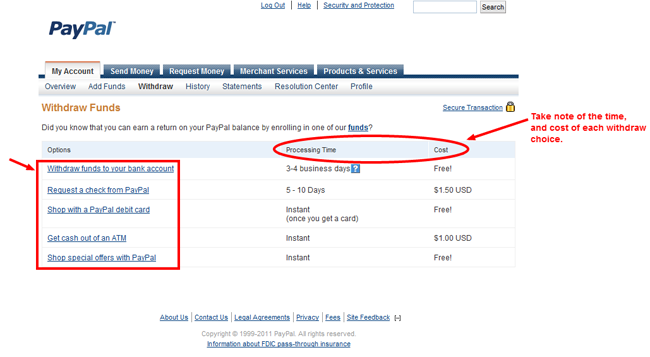 Step 4: Complete the following form by filling in your information. I withdrew money using a bank account.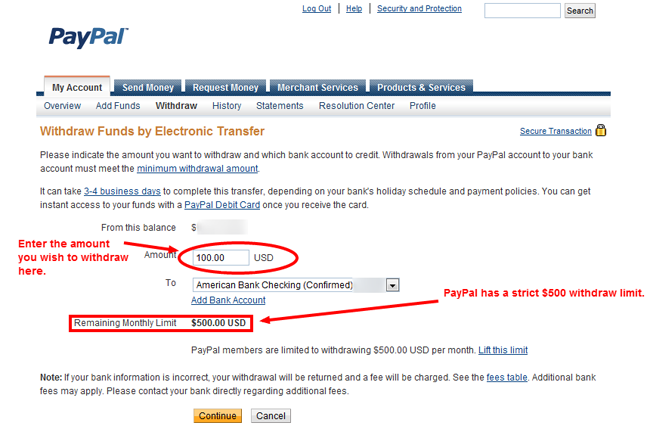 Nice work! You have sucessfully withdrew money from your PayPal account. Usually you can spend the money in the same day.
Check for new tutorials coming soon from YellowWebMonkey.com!