What if you could get your organic Facebook posts in front of an audience that is interested in your product or services and likely to check out your page and subsequently your site for FREE? Sounds great, right? Facebook's newsfeed targeting does just that. Advertisers reported that their new customer acquisition cost declined by almost 73% when they used Facebook's custom audiences feature. So how do you use this incredible tool to your benefit?
One important place to start is with a Facebook Pixel. You can read more about Facebook Pixel, including how to set it up and how to employ it on your Shopify site in our Facebook Pixel developer blog. Facebook Pixel is a snippet of code installed on your site that allows you to specifically target visitors to your site based on their engagement with your brand. You can create and target custom audiences based on age, gender, location, interests, occupation, and more. Here is how you set up Facebook custom audience targeting.
1. Under Page Settings-->General select "Audience Optimization for Posts" and check the box and click "save" to enable preferred audience targeting.

2. Under Publishing Tools hit the "Create Post" button.

3. Here you can create your Facebook post with text, pictures or whatever engaging content you want to provide your followers. Under the "Public" drop down arrow select "Newsfeed Targeting."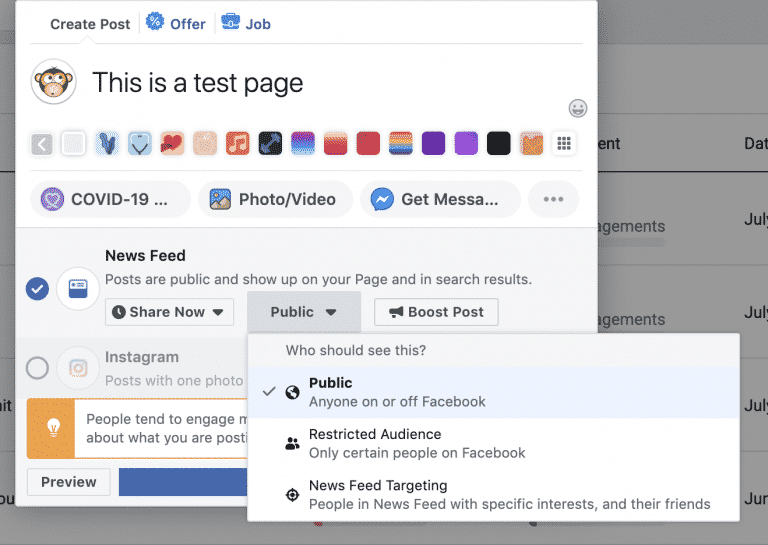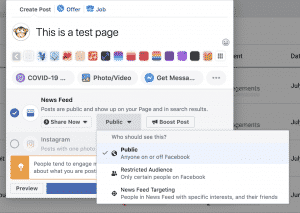 4. In the pop up choose who should see your post based on user interests. It is separated by various interests and when you select some that are relevant to your business, Facebook will provide suggestions for other applicable interest groups. The interests to target are endless and are so specific that you can easily narrow down your audience to the exact subset of people who are interested in what you have to say.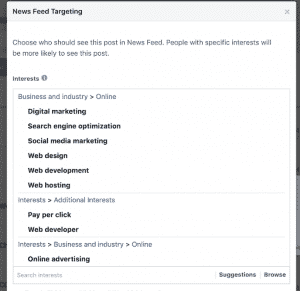 5. You can also target an audience based on age, gender, locations, and languages. Make the selections that are most likely to put your post in front of likely customers and hit "save."