Show your Twitter updates on LinkedIn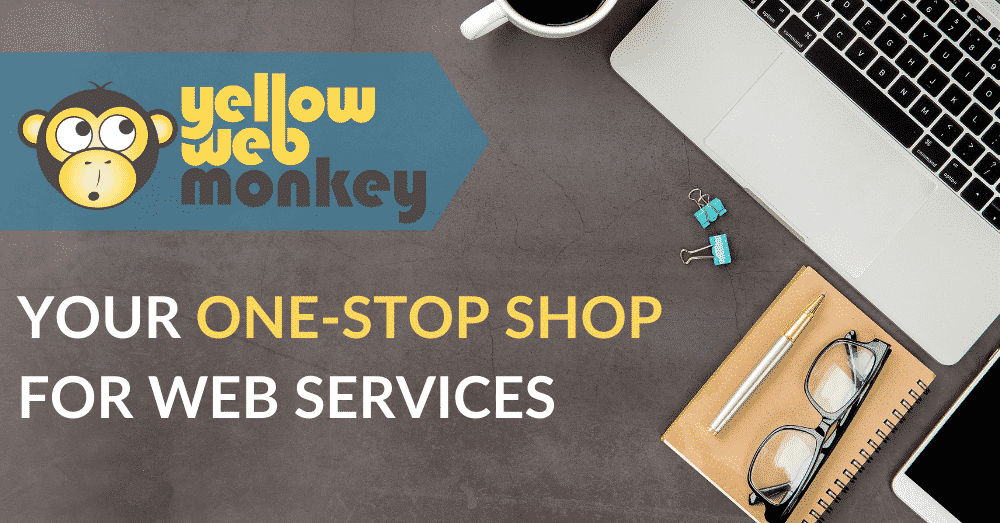 1. Sign in and hover your mouse over "Profile" at the top of the screen. Choose "Edit Profile."

2. Next to the Twitter option click "Add a Twitter account."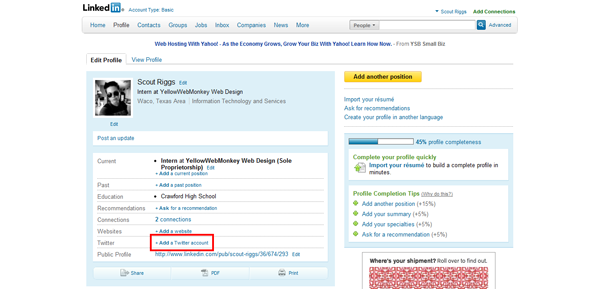 3. Enter your LinkedIn loggin information in the pop-up then click "Allow Access."
4. Reload the page and click "edit" next to your Twitter username.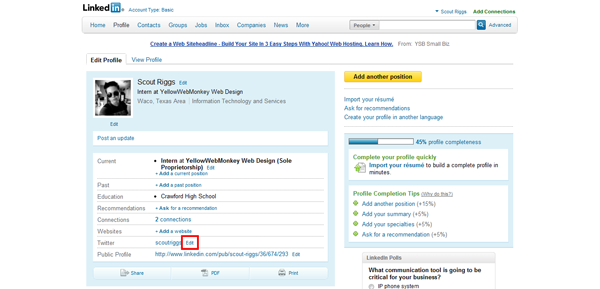 5. Check the options you want and click "Save Changes."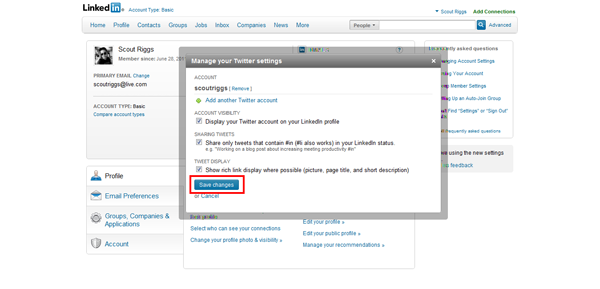 **Note: Depending on the settings you chose you may need to add the hashtag #in or #li to your tweets for them to appear on your LinkedIn profile.
YellowWebMonkey Web design offers reliable website design, SEO and digital marketing services for Joomla, WordPress and Shopify sites. We strive to be a one-stop shop for all your web needs.