Scroll down the page and on the left side you should see the "Share" button, click this.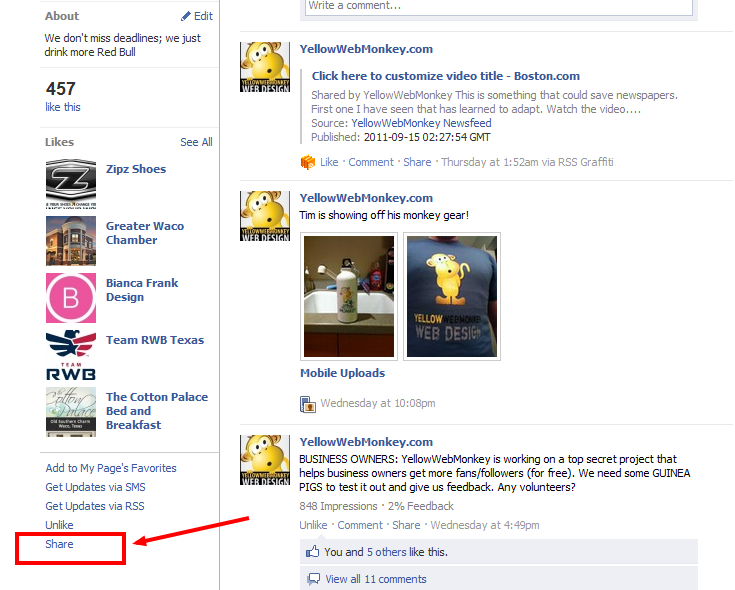 The "Share This Page," Tab will pop up.
Make sure "On Your Own Wall is selected. (You may choose to share on another wall if so desired.)
In the "Write Something" section, type desired text to display with your shared page.
Click Share Page and the process is complete.