Open your business' facebook page.
On the right side menu click "Promote with an Ad"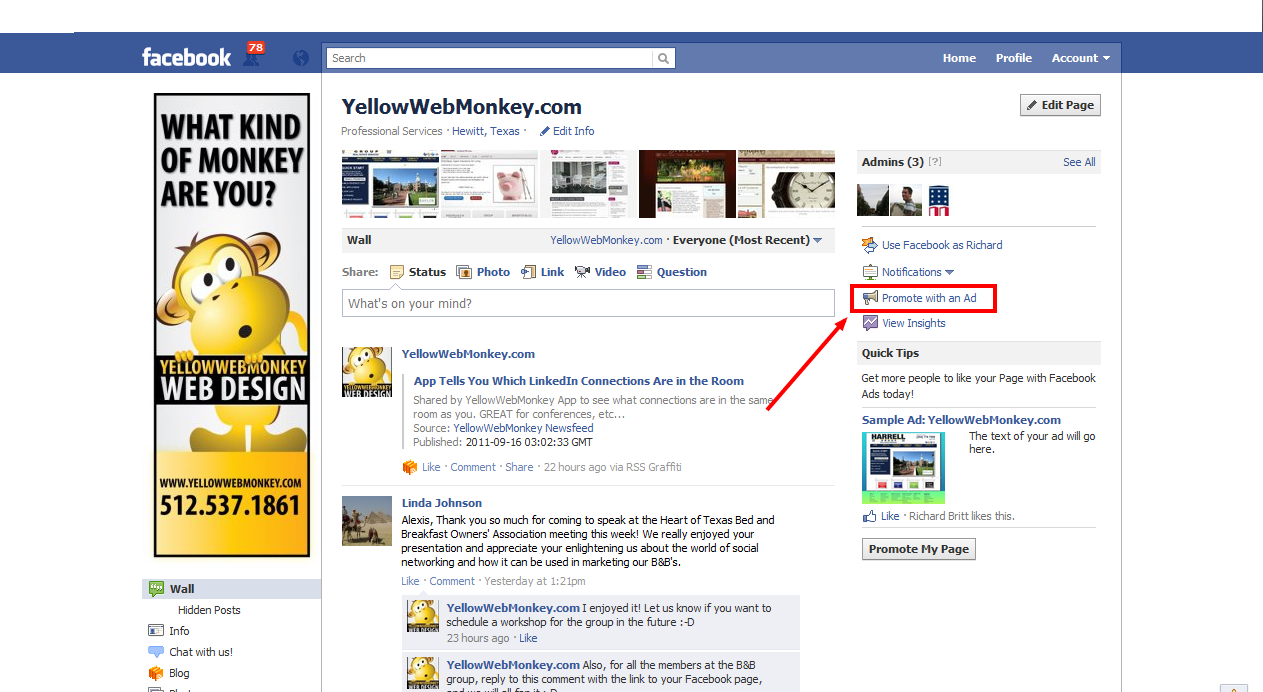 Make sure "Facebook Ads," and "Facebook Ads for Pages" is selected.
In the "Body" Section, type the text for your advertisement.
Change image, if desired, and view preview of advertisement.
When everything is to your liking, press continue.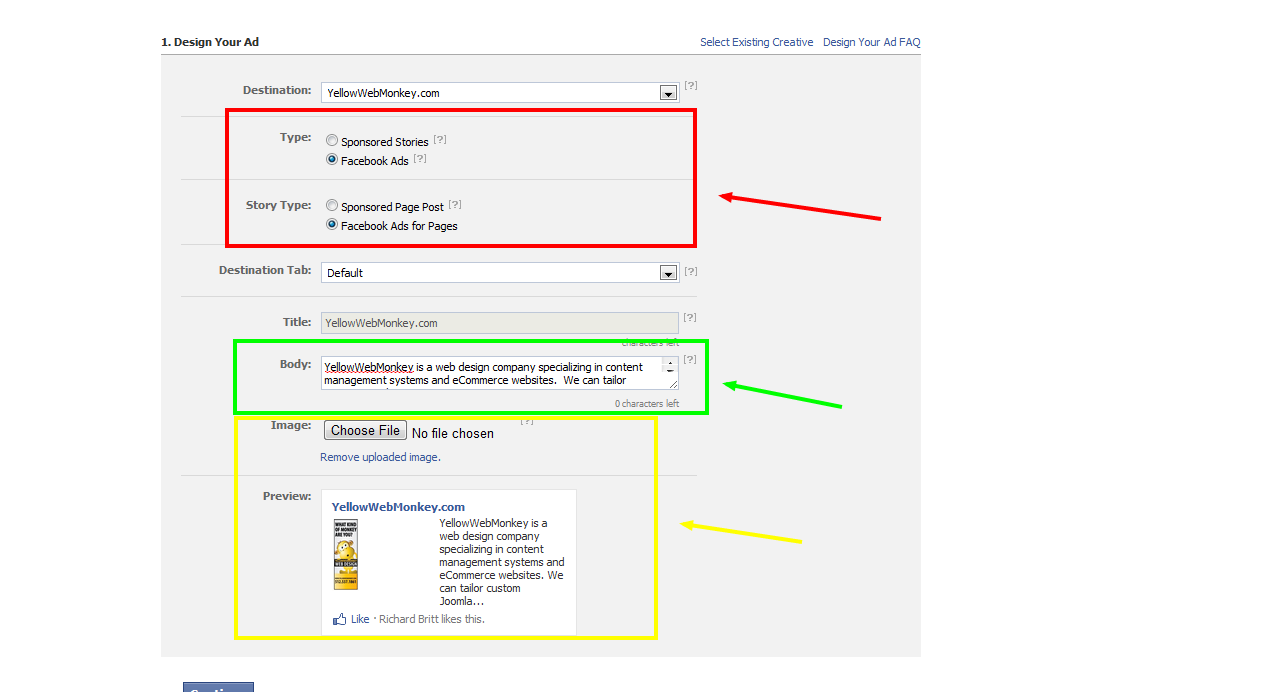 Choose the location in which you want your ad to be displayed, this can be city, state, specific zip codes, or everywhere.
Choose age and gender that you wish to target.
You may also pick specific interests, (i.e. a landscaping business may want to select, "Gardening".)
Choose whether or not the advertisement is for current fans of your page, or not.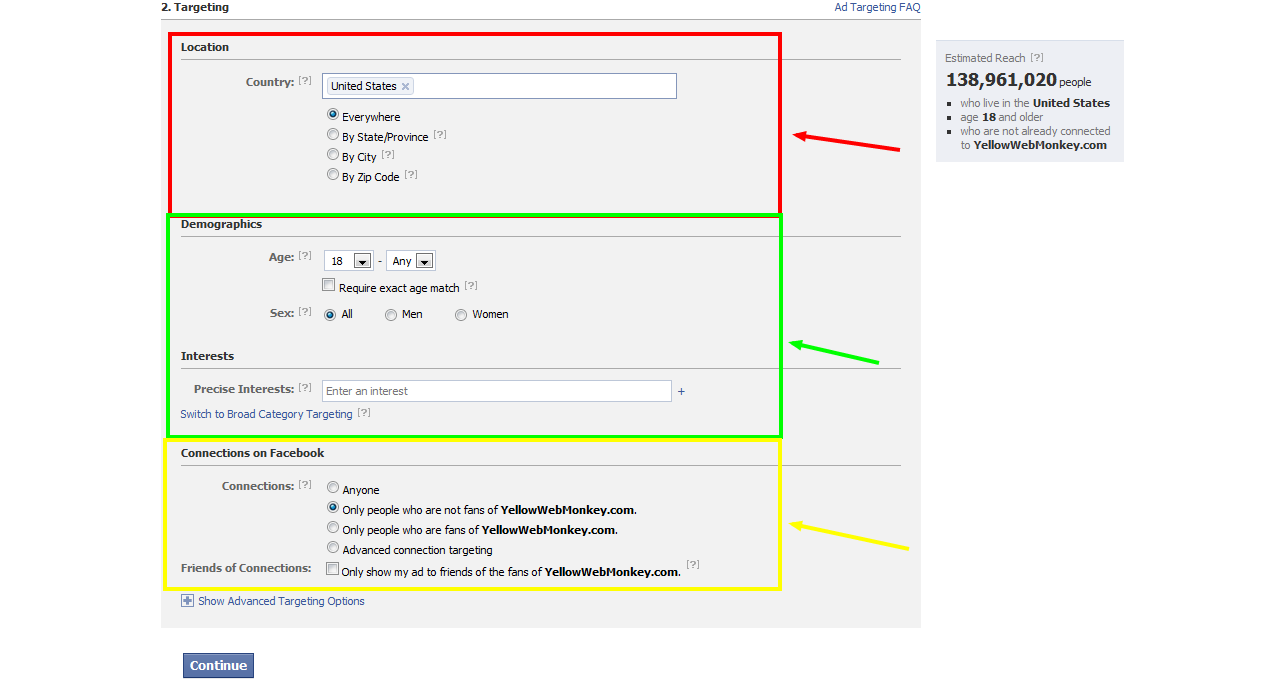 Choose your currency and your time zone.
Title your campaign under "Campaign Ads."
Choose the amount of money you are willing to spend daily.
Review your ad, enterpayment information and complete.