Browse to Linkedin.com to get started. From here, fill in your first name, last name, email address and a password to use for your profile. Then, select the green Join Now button on the rigt side of the screen.

Now you need to fill out some basic information about yourself. State if you are employed, a business owner, looking for work, working independently, or a student. Then fill out your country and zip code. After that, state your company name, what industry your comany is in, and job title.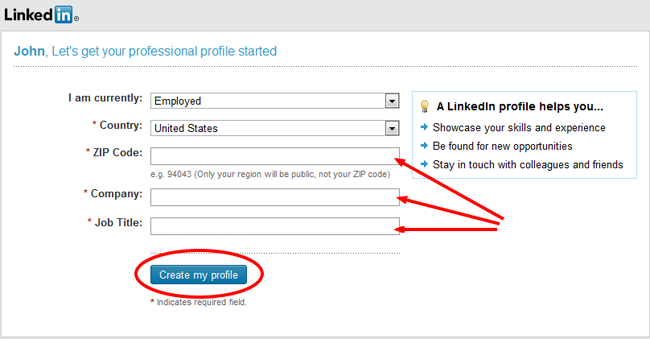 Linkedin will now want to search your email contacts for Linkedin members. You can allow this or skip the process.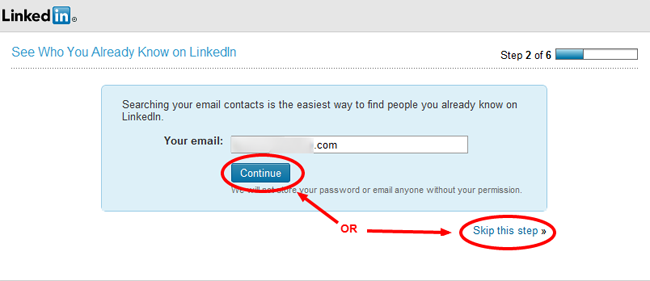 Now you will need to confirm your email address with Linkedin. You can do this by signing into your email provider or allow Linkedin to send you a conformation email.

Go to your email inbox and open the message from Linkedin.com. Click the confirmation link. Then, click the blue Confirm button to confirm your email address.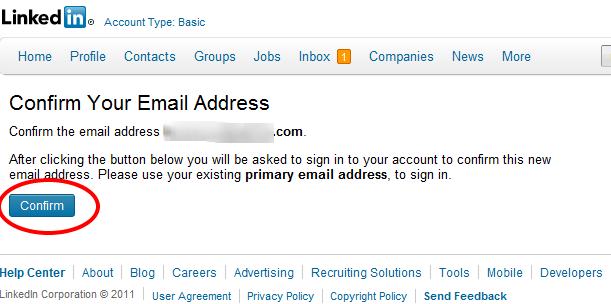 Next, sign into Linkedin using your email address and the password you created earlier. Then, select Sign In.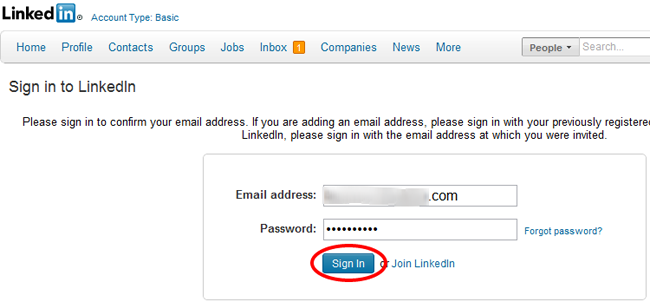 Congratulations! You have sucussfully created your Linkedin profile. Your next step should be to see who you already know on Linkedin.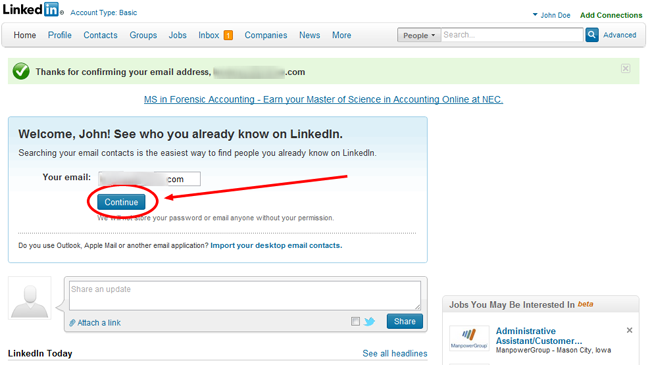 You can start communicating and advertising with opther businesses right away! If you have any questions or comments, feel free to leave them. Thanks.
-Brett