First go to www.fedex.com
Identify your region on the map
When on the homepage, click the "Register Now," button.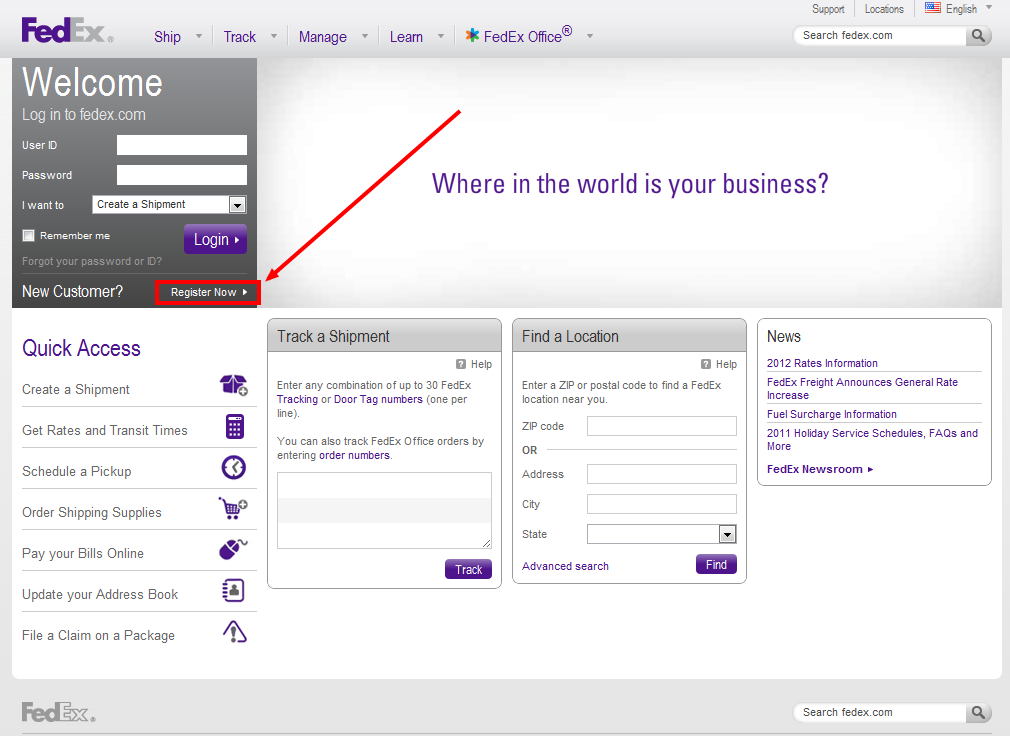 On the next page select the type of account you wish to sign up for.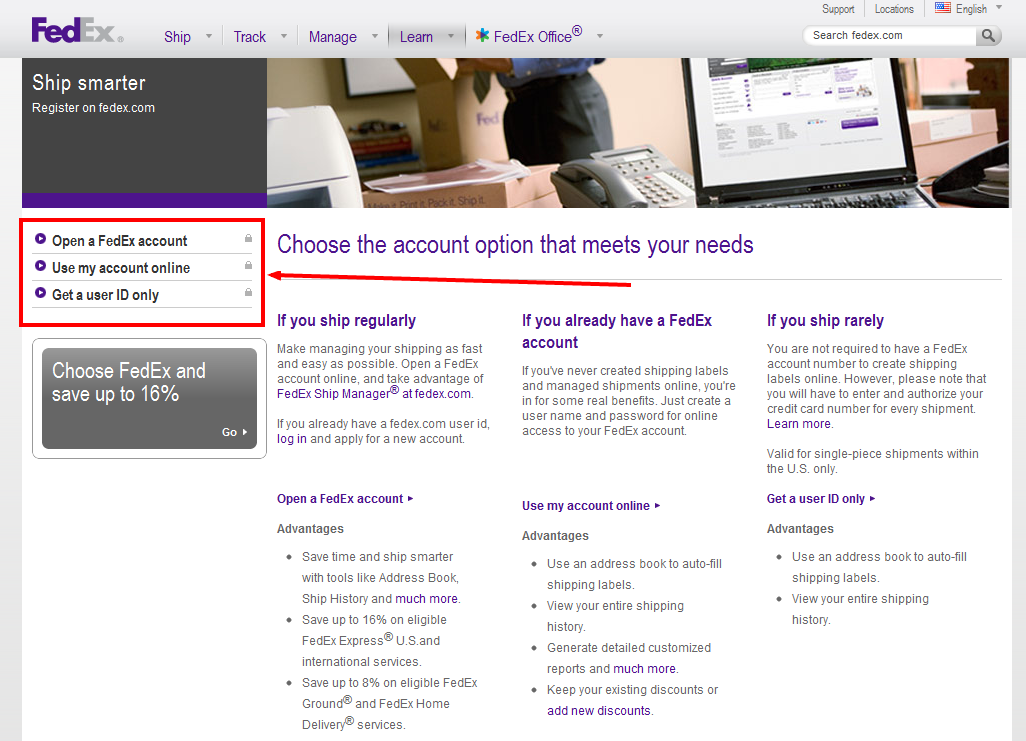 On this page enter all the information required.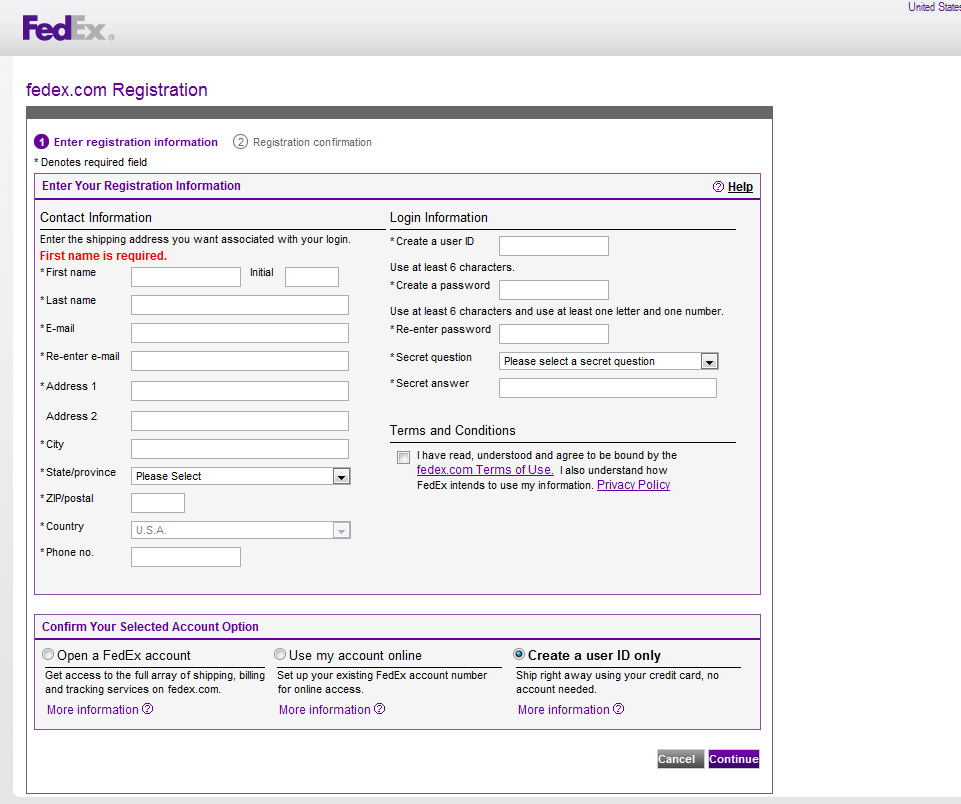 Now enter your billing account information, press continue, and you will receive your confirmation on the following page.