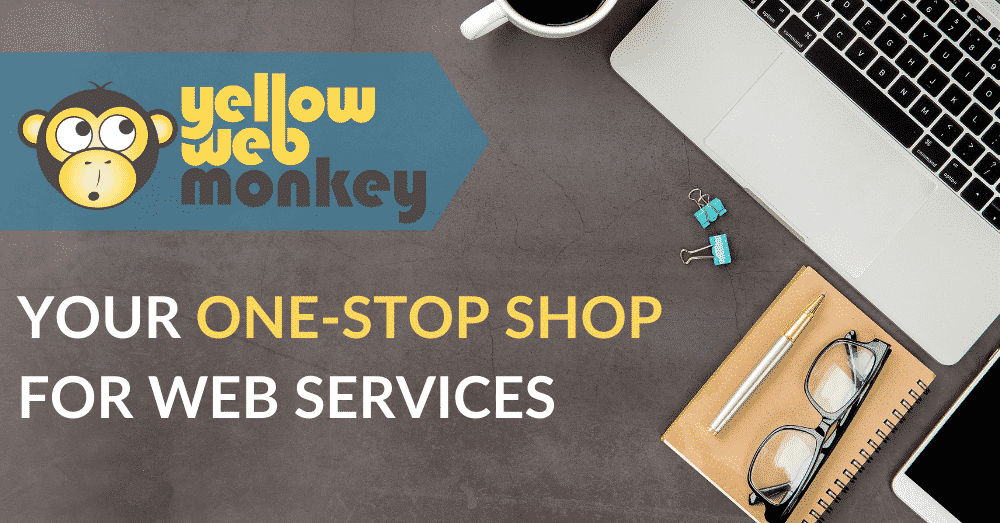 Running a system scan will give you an in depth look at how your site is running
Go to COMPONENTS>>RSFIREWALL>>SYSTEM SCAN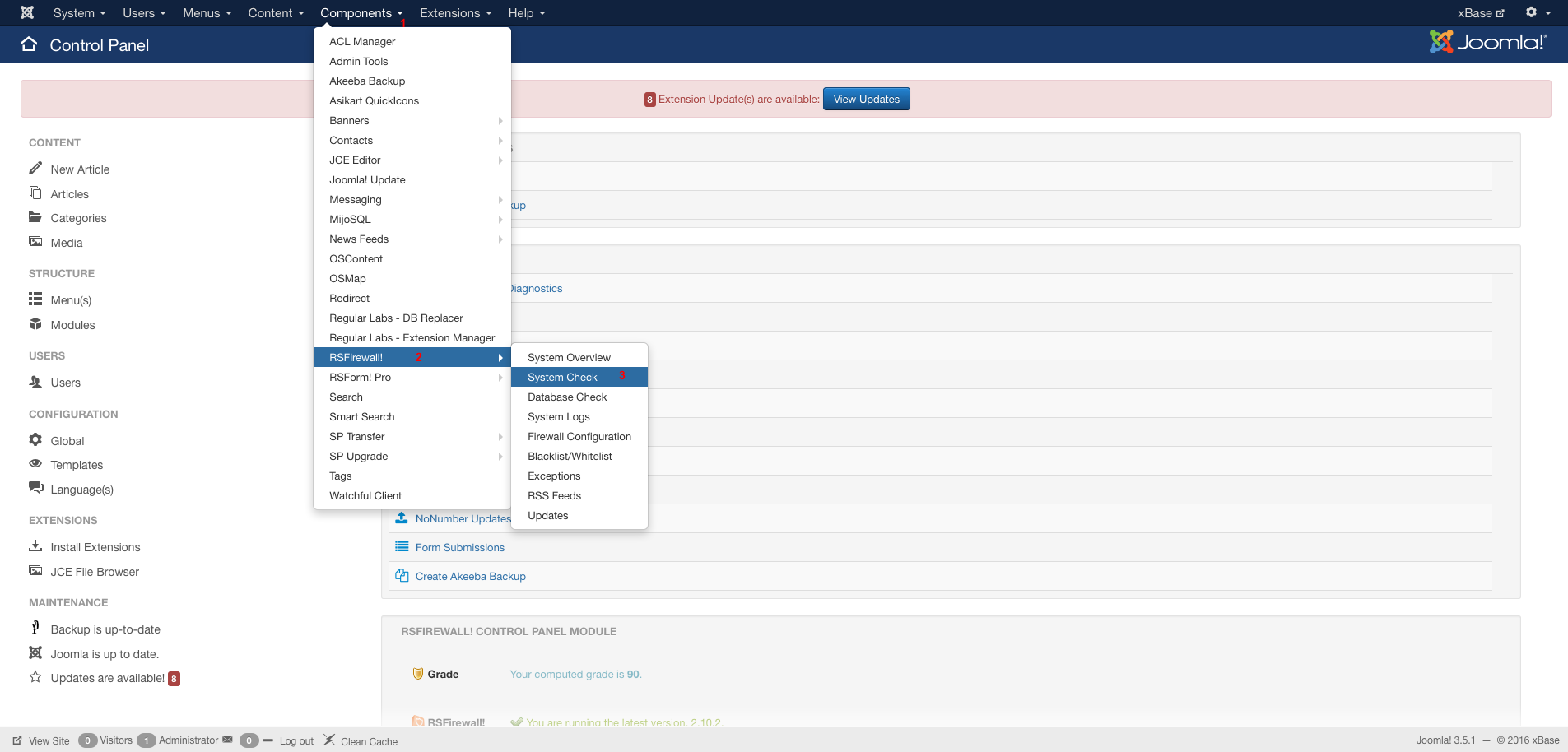 Run the Scan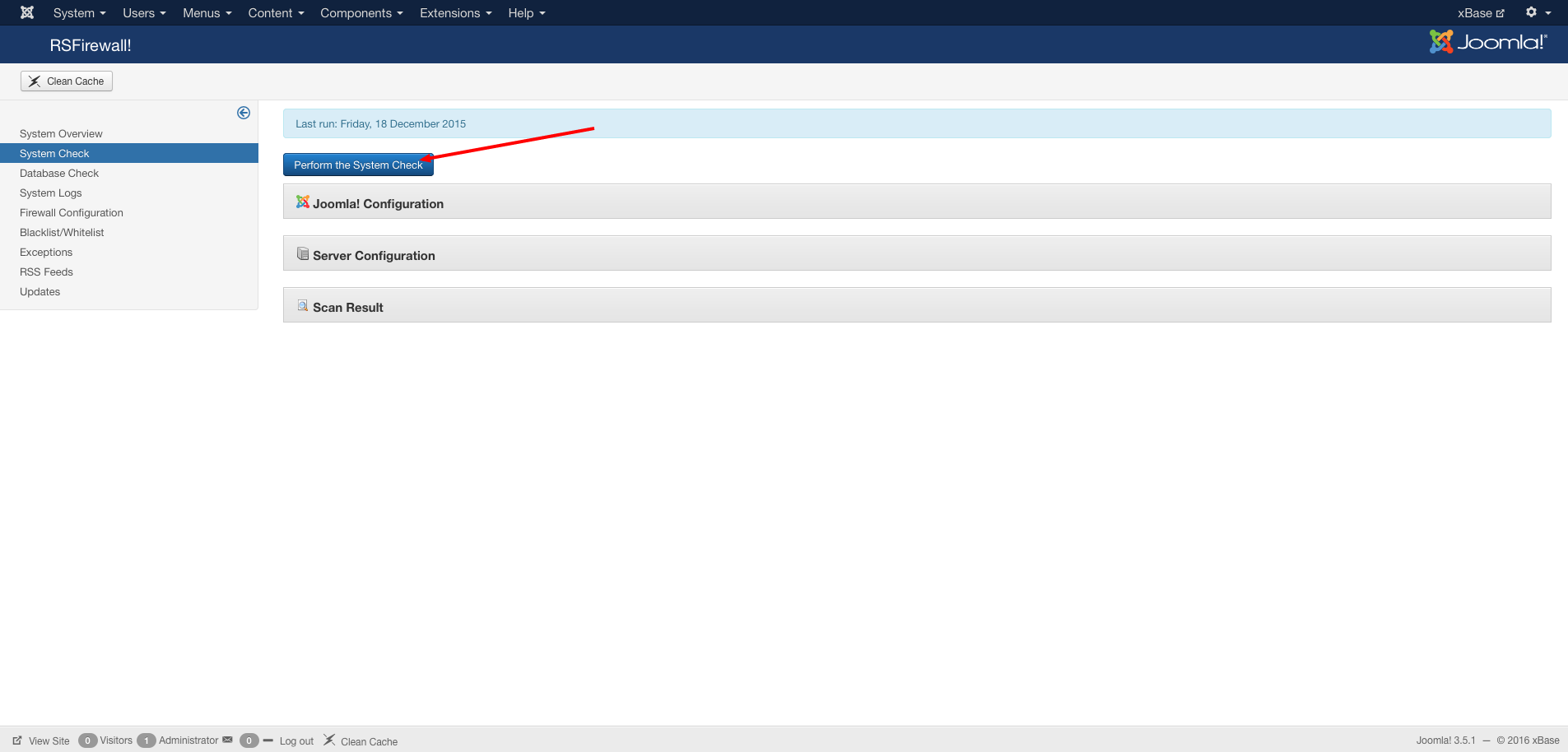 After completing your site will get a score i.e. 90/100
Look over all the items aand address the ones that are of importance to you.
Always be sure to check the potenial malware at the bottom.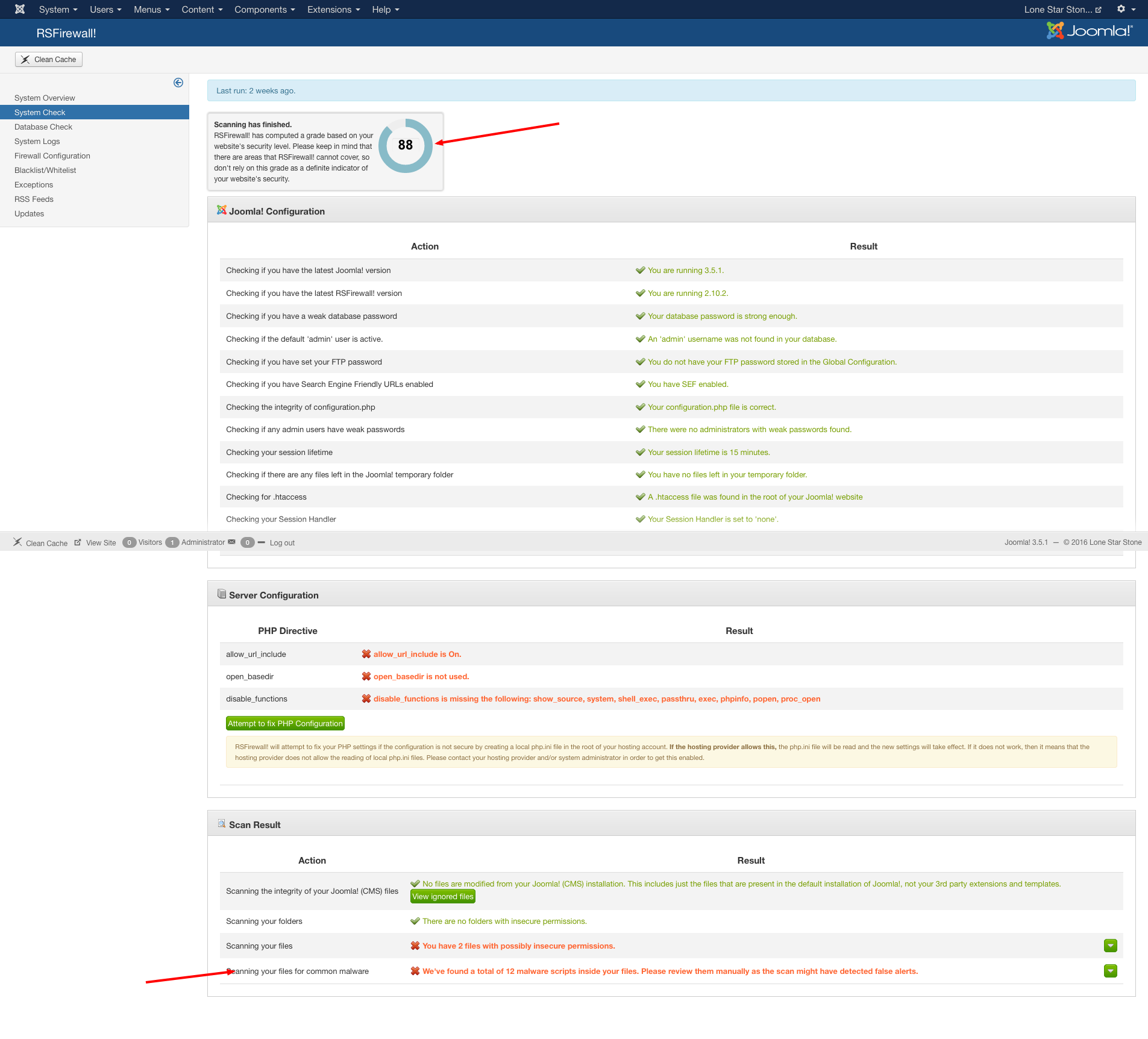 Decide if any need atteneion and should be removed.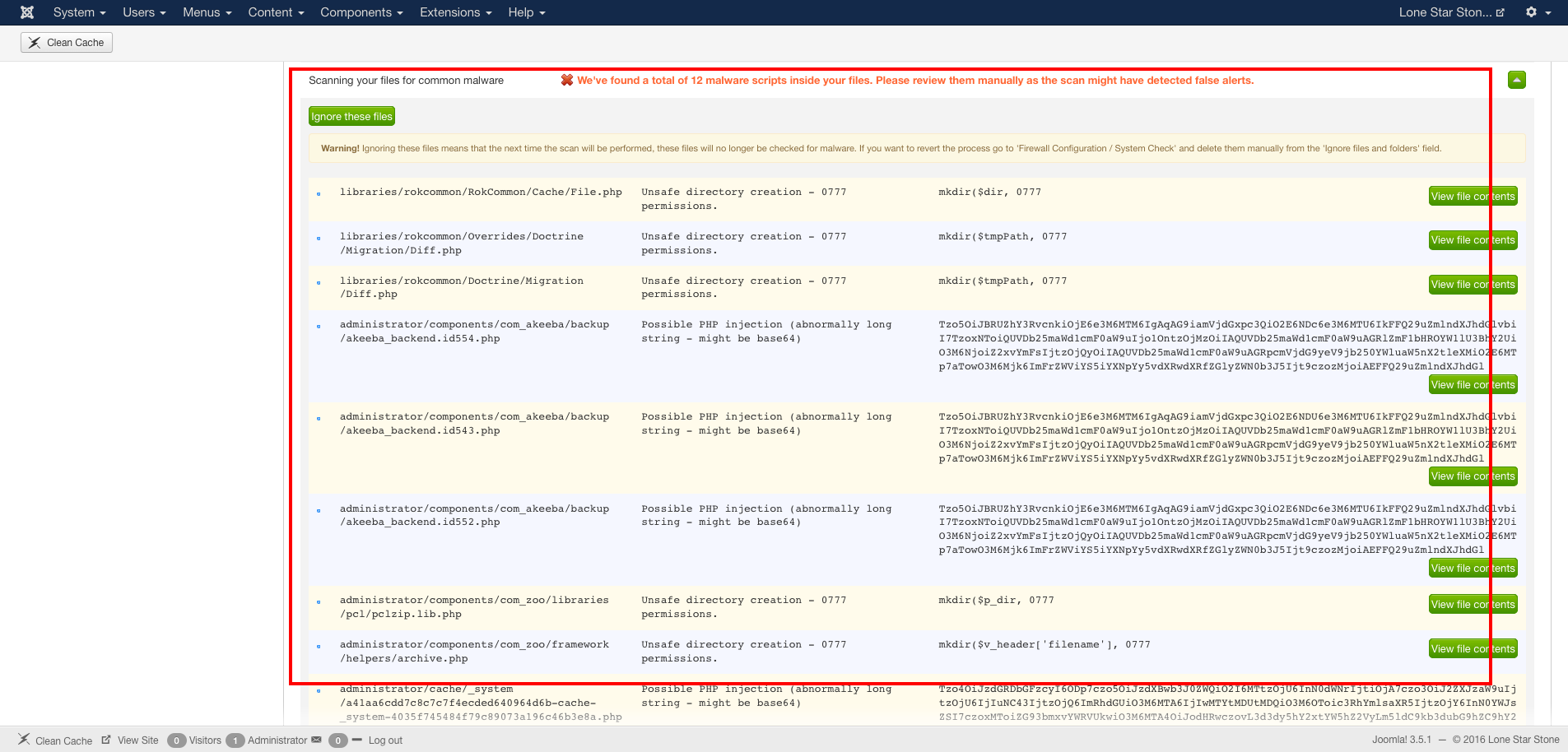 YellowWebMonkey Web design offers reliable website design, SEO and digital marketing services for Joomla, WordPress and Shopify sites. We strive to be a one-stop shop for all your web needs.