Resize Picture in Article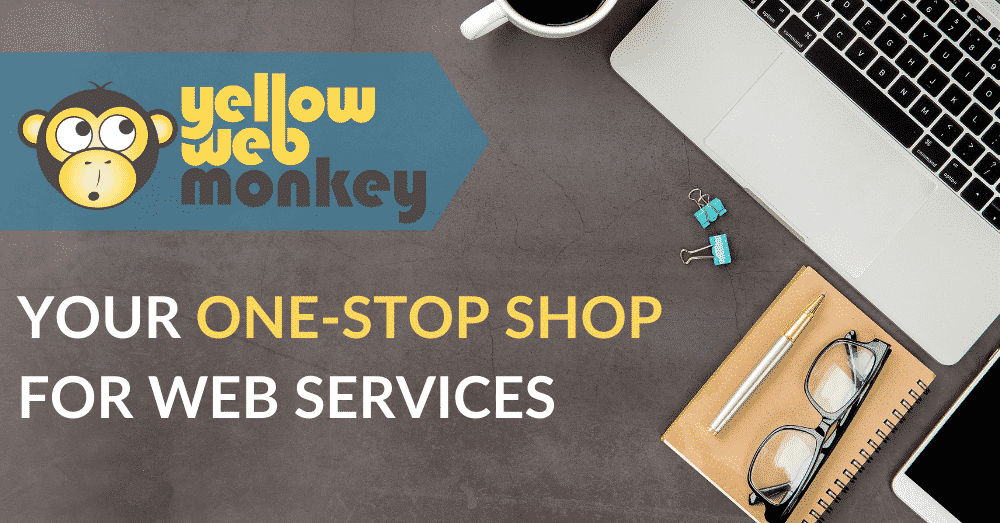 First, go to the article you desire to edit.
Go to the text box where you have your picture showing.
Click on the upload picture icon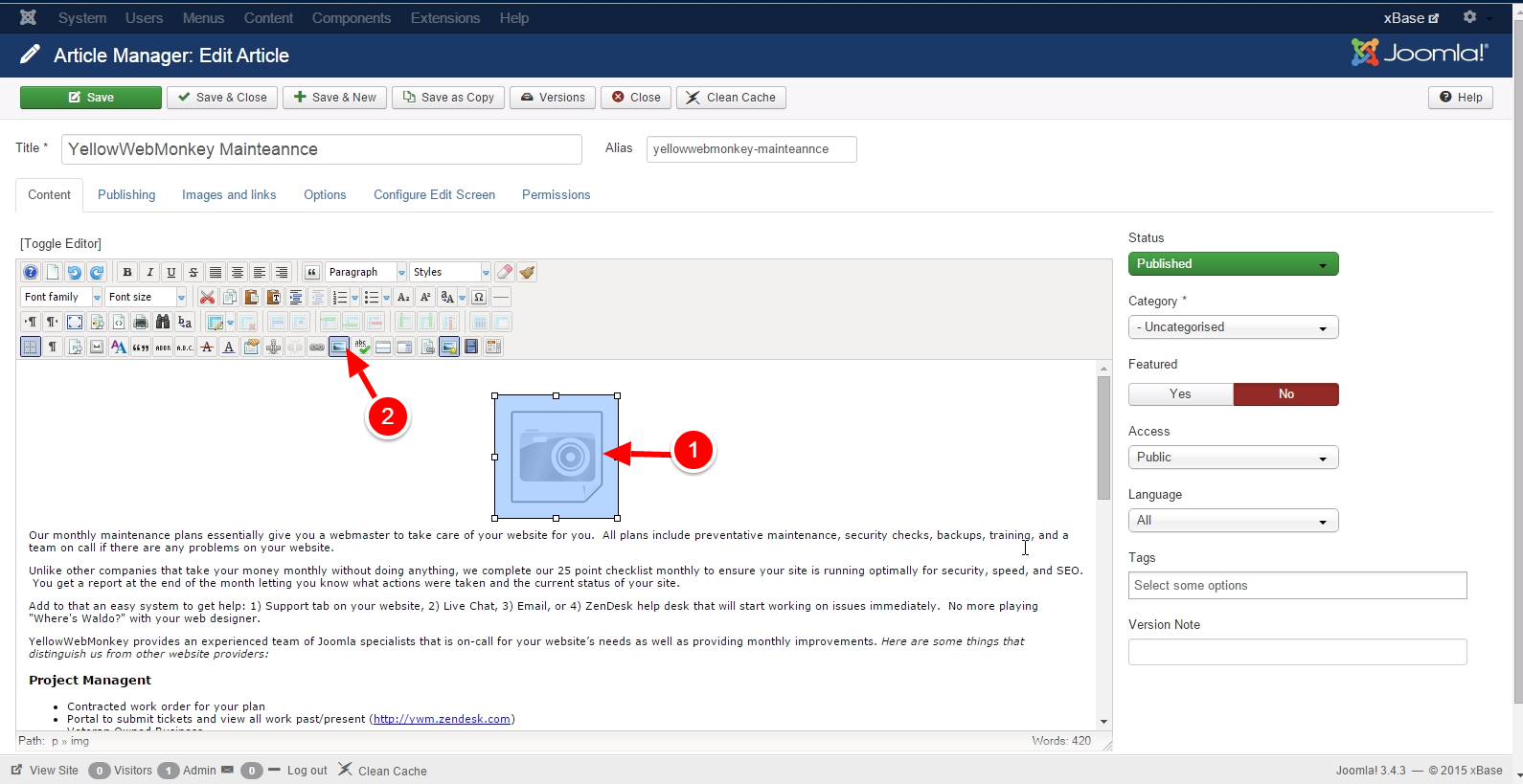 Ggo to the "Dimensions" line to reformat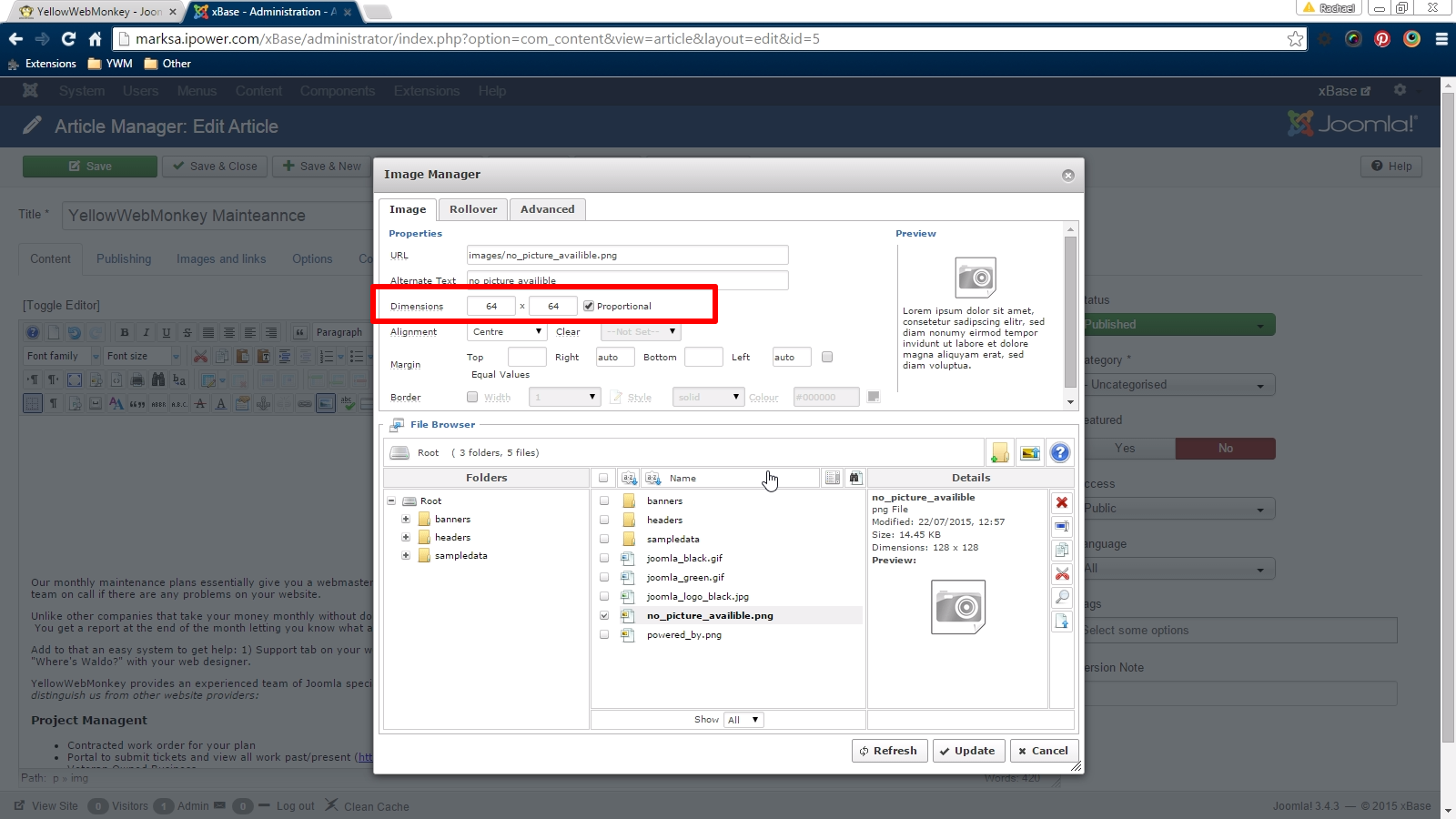 NOTE: for most websites a width of 650 is the standard.
Select the width desired by typing it in.
When finished press tab to have the height proportionalized.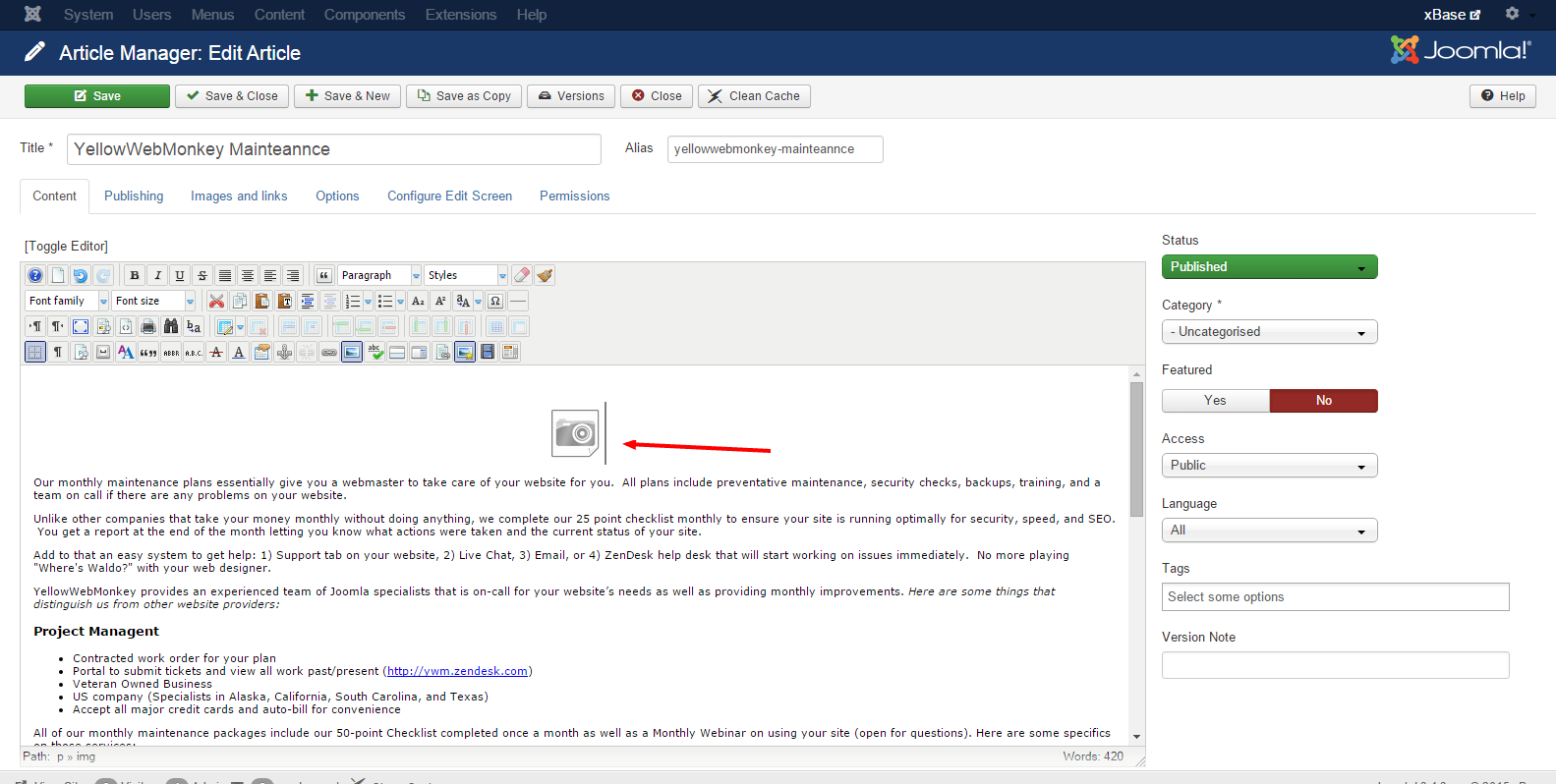 YellowWebMonkey Web design offers reliable website design, SEO and digital marketing services for Joomla, WordPress and Shopify sites. We strive to be a one-stop shop for all your web needs.