Go to USERS>>USER MANAGER
A list of users should appear.
Scroll down and select the user you wish to modify the password.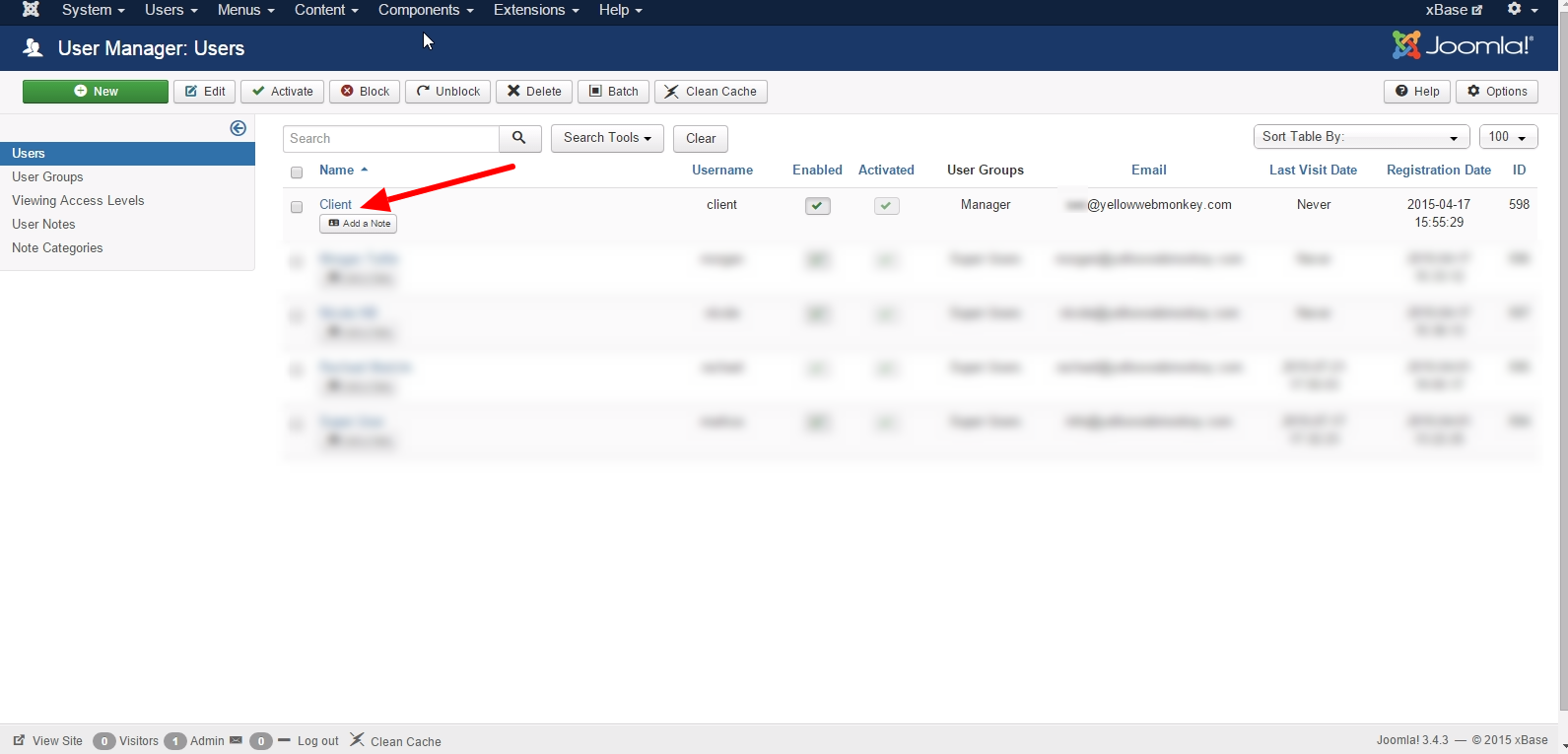 After clicking on the user, a new menu should open up; here you can see the users login information.
Enter a new password in in the "Password" field.
Once you have entered that, re-enter the password in "Confirm Password."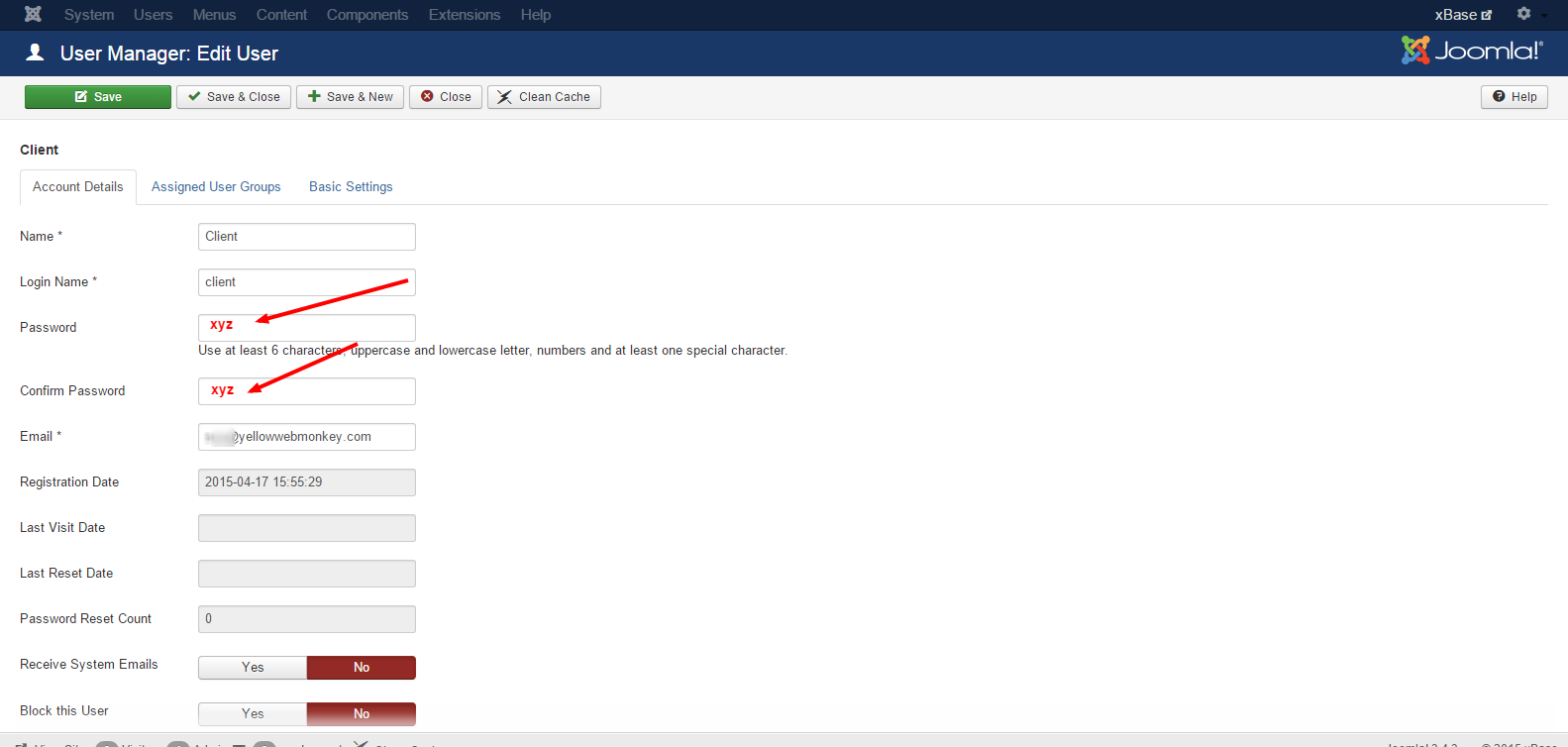 Once finished, click save in the top left.
The password has been reset.