First go to:
http://www.yellowwebmonkey.com/ and choose Store at the top Right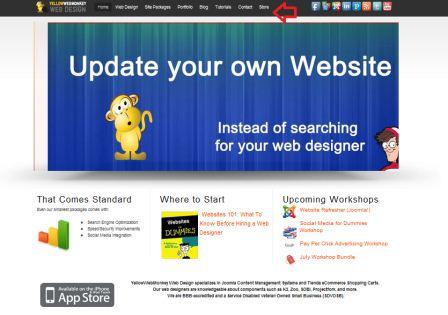 Either choose one of the Featured Workshops or choose the category Workshops and Webinars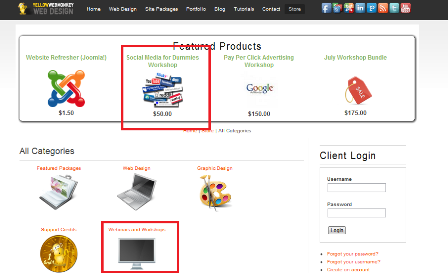 Once you have chosen the workshop you want to attend, make your additional choice from the drop down:
Workshop (attend in person)
Virtual Workshop (attend online in real time)
Workshop Bundle (Pay Per Click and Social Media in person)
Click Add to Cart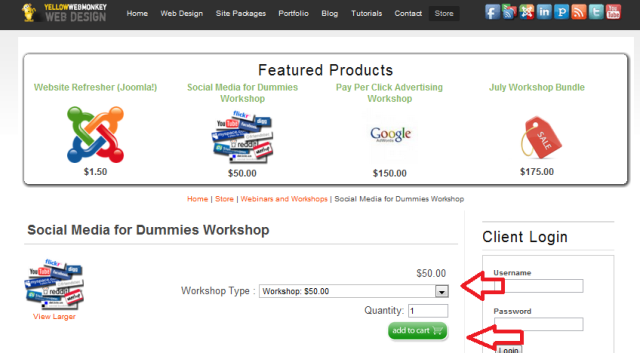 Check your order. Click Begin Checkout.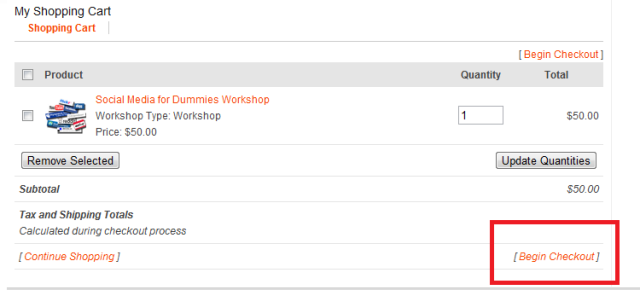 If you are not a Returning User, you can sign up as a New User or check out as a Guest.

Fill out all the information on the form.
Choose Select Payment Method.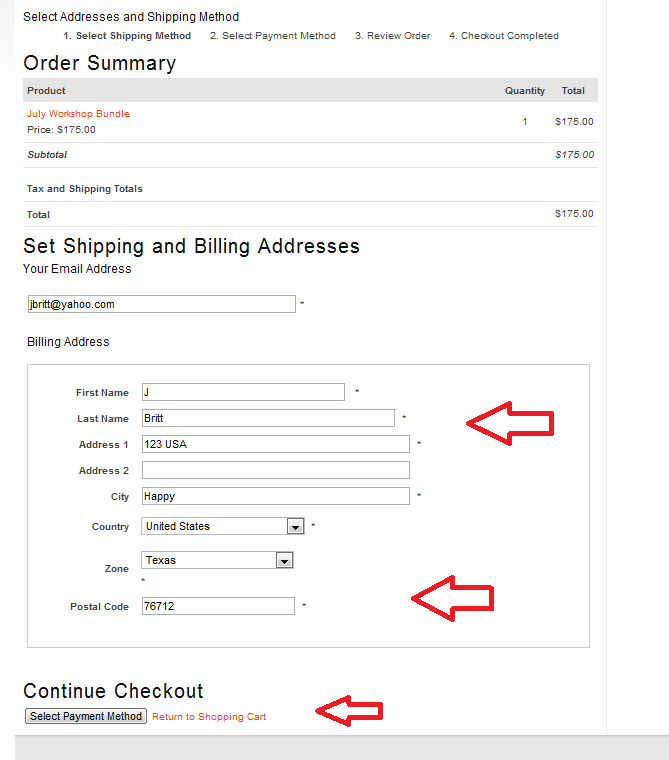 Choose your Payment Method and then choose Click Here to Review your Order.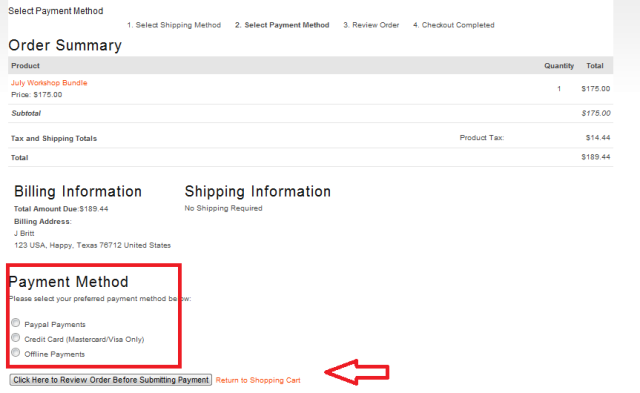 Review your order and then choose Click Here to Complete the Order.