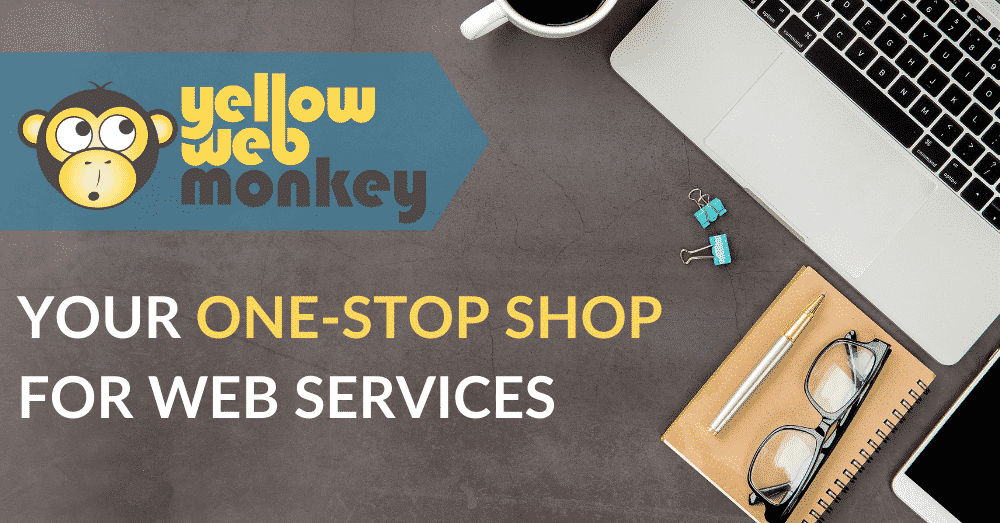 Go to CONTENT>>ARTICLE MANGER
Articles on your site are listed here. Notice the up and down arrows.
Click on those arrows to reorder your articles.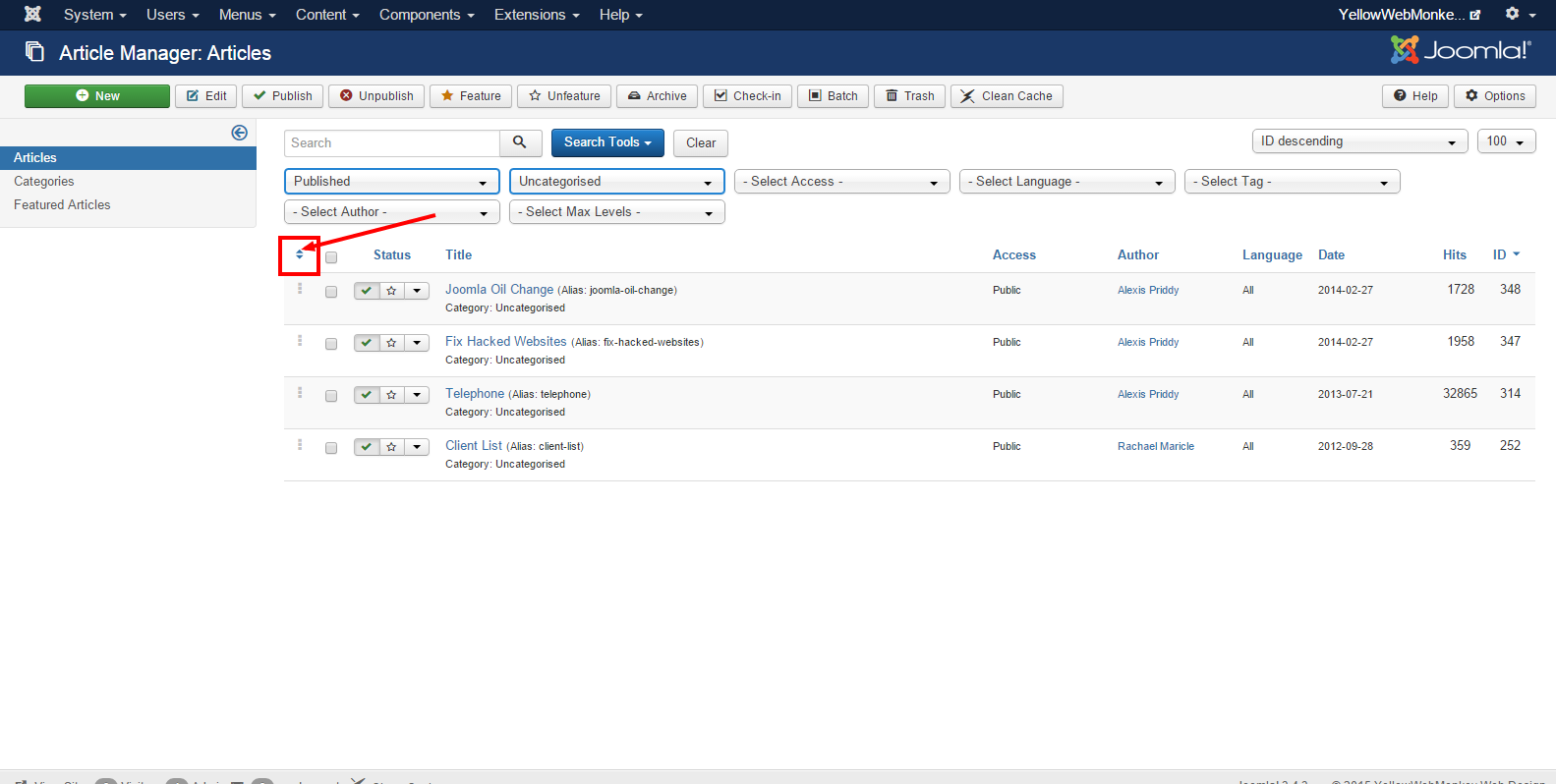 The vertical dots turn from gray to black.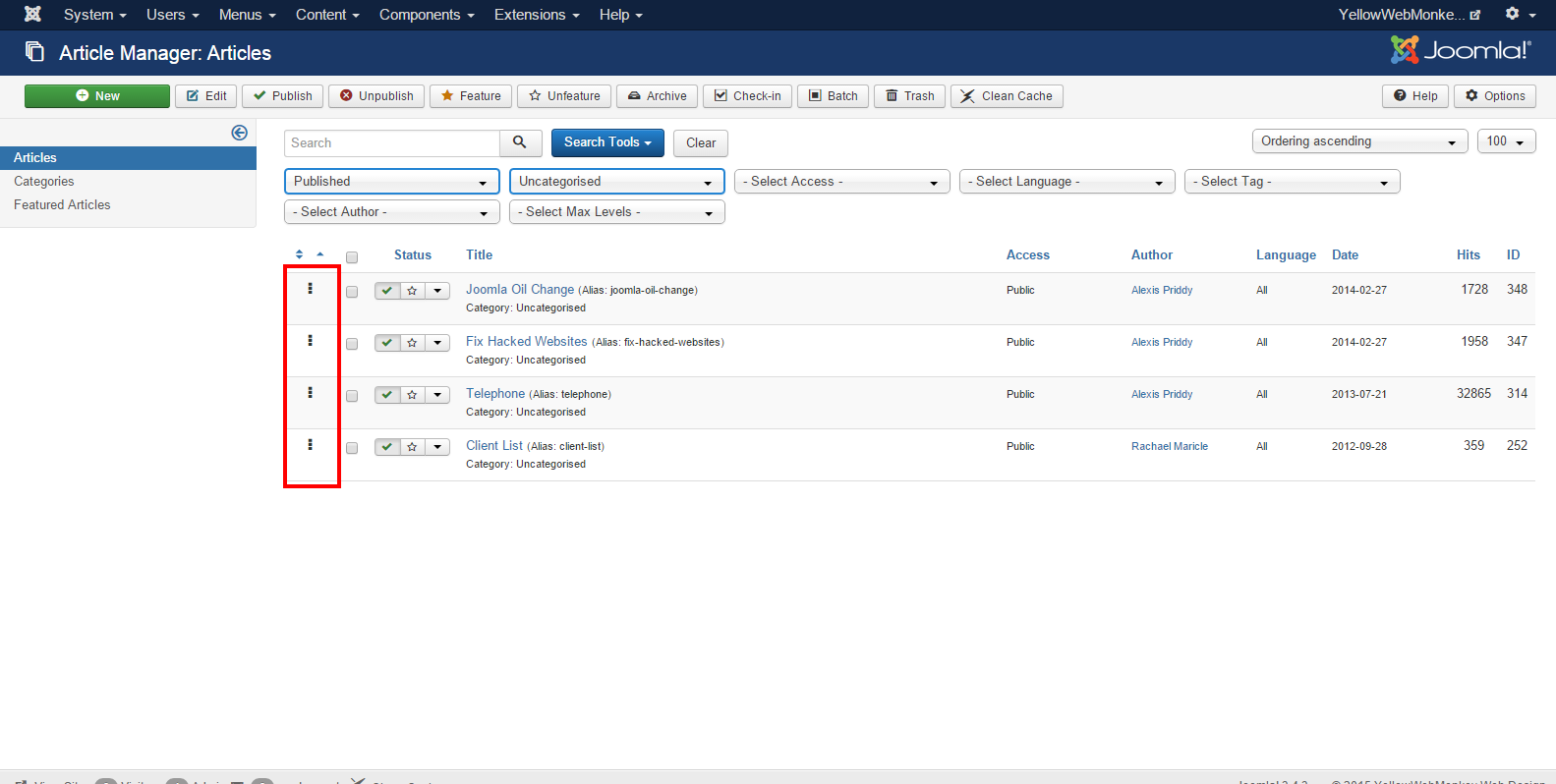 Click near the vertical dots of the article you want to reorder and drag it to the order you want. The line the article is on turns green when you are dragging it.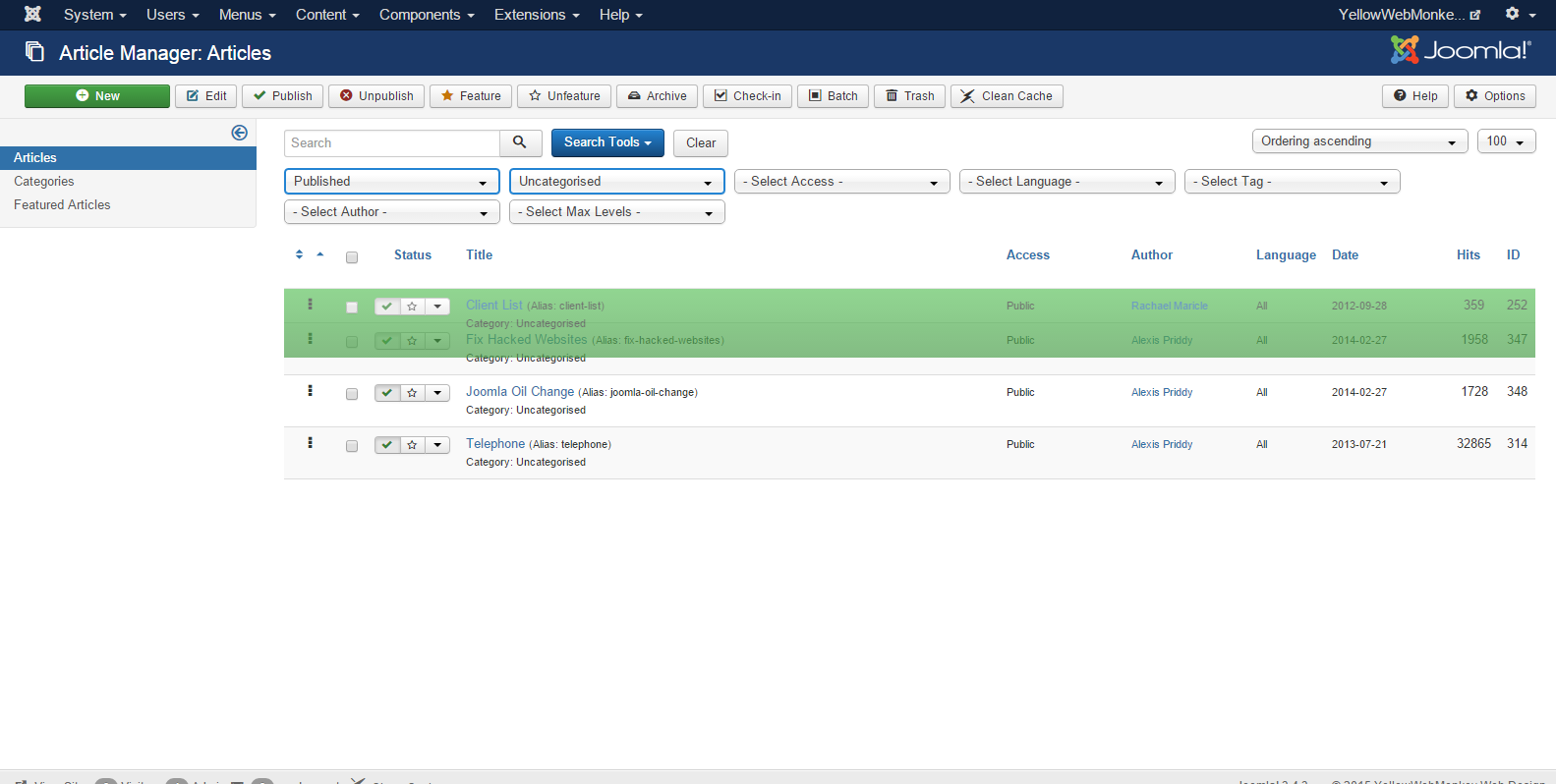 Notice they are now in alphabetical order.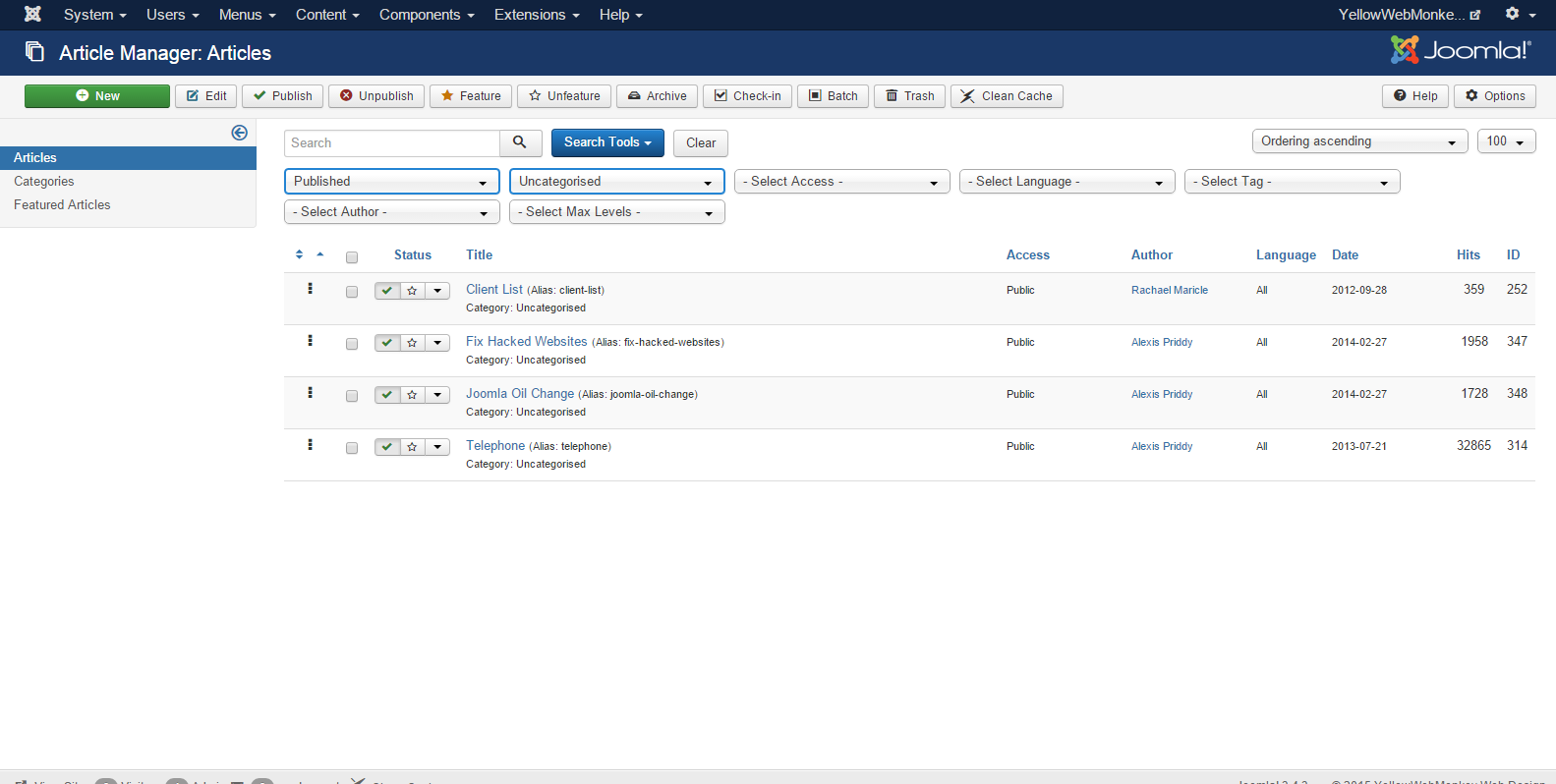 You have reordered your articles
YellowWebMonkey Web design offers reliable website design, SEO and digital marketing services for Joomla, WordPress and Shopify sites. We strive to be a one-stop shop for all your web needs.