Ordering Categories in Tienda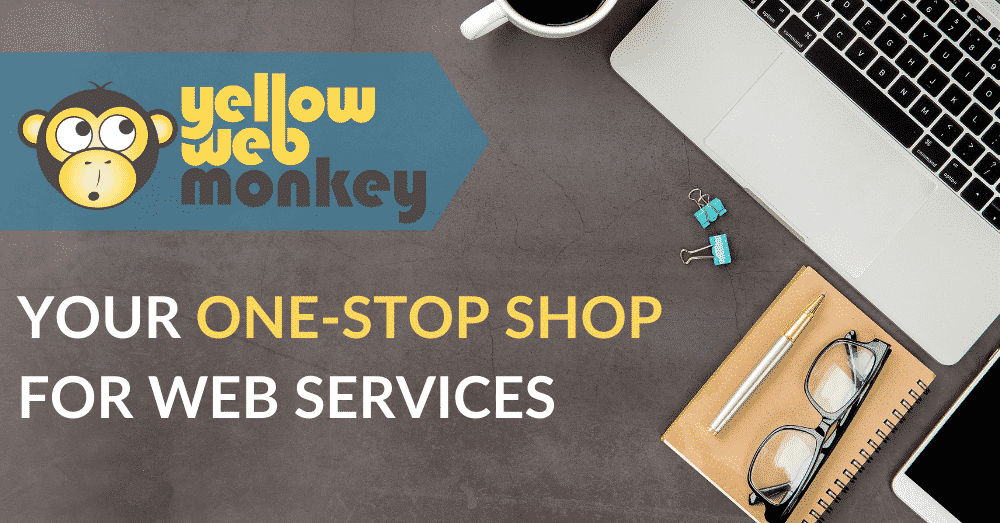 Login to your website. From your Control Panel choose Tienda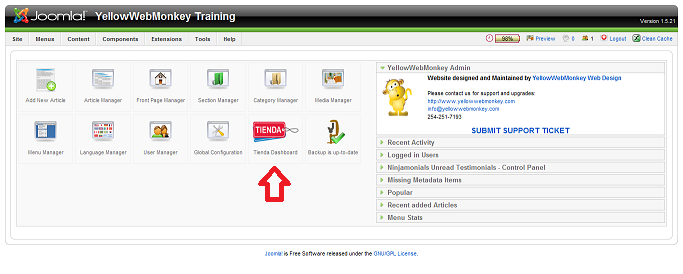 Choose Catalog.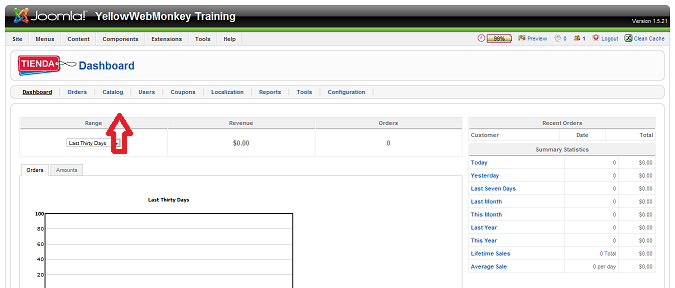 Choose Categories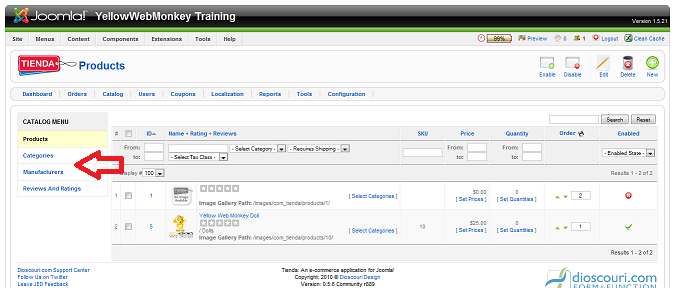 __ Order Categories by clicking the green arrows to the right of the category title, either up or down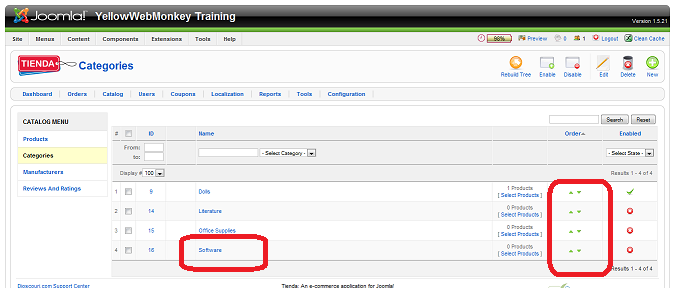 Click the green arrow until the Category is properly ordered. In this example, Software was moved to the top
This also changes the category order in the Select Category drop down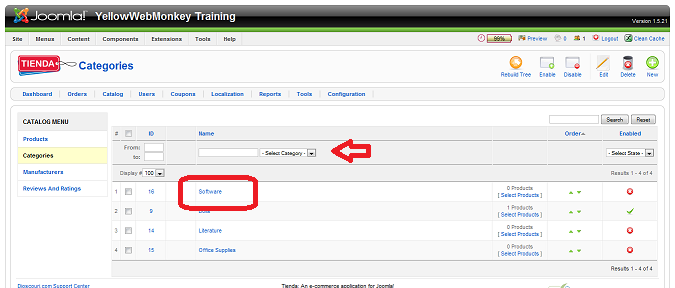 You have successfully reordered the Categories in Tienda
YellowWebMonkey Web design offers reliable website design, SEO and digital marketing services for Joomla, WordPress and Shopify sites. We strive to be a one-stop shop for all your web needs.