Newest Website Release: Insurance for Living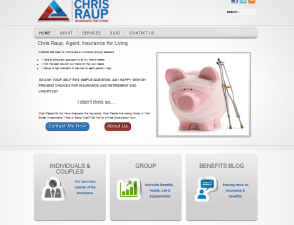 Chris Raup, a trusted, experienced insurance professional in the central Texas area has chosen a new LittleWebMonkey package to represent his business.
---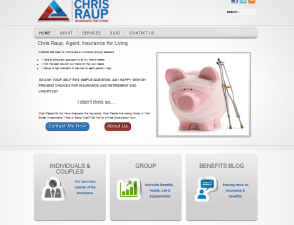 This CMS (content management system) website makes changing images, editing articles and adding new information a snap. Like all of our sites, you can update information yourself….no waiting for your web designer. They are also the best option to get your business online fast.
This 5 page Joomla site includes a variety of images and information, an easy to use Blog, as well as Social Media including Facebook and Twitter. With a LittleWebMonkey site it is easy to keep your customers informed. The Contact Page insures that new Customers can reach you immediately.
Visit Insurance for Living and follow their blog to learn more about planning for a secure future.
YellowWebMonkey Web design offers reliable website design, SEO and digital marketing services for Joomla, WordPress and Shopify sites. We strive to be a one-stop shop for all your web needs.