New York Gold Party, LLC gets a new LittleWebMonkey Site…Let the Fun Begin!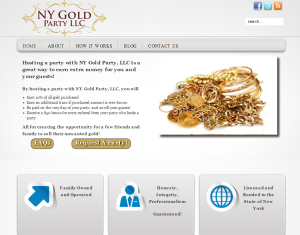 Have you ever been to a gold party? Do you know what a gold party is? Well, New York Gold Party, LLC has just launched a LittleWebMonkey Site to promote this unique, new business.
---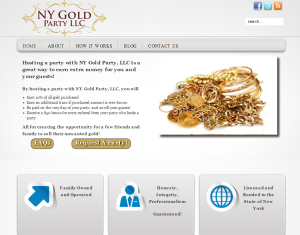 This budding new business, located in New York city, organizes Gold Parties, where people can bring their old, unwanted gold and exchange it for cash! Their new 5 page Joomla website includes, Social Media, easy to use blog, Twitter integration to keep people informed. The contact page offers the opportunnity to gain more information or to request a party. Best of all, this site is designed so it is easy for the client to update or change.
Check out this new site: http://www.nygoldpartyllc.com/
Learn more about our LittleWebMonkey sites or our new Site Packages:
YellowWebMonkey Web design offers reliable website design, SEO and digital marketing services for Joomla, WordPress and Shopify sites. We strive to be a one-stop shop for all your web needs.