First, go to www.places.google.com
If prompted to log in do so.
Under the Business tab click, "Get Started."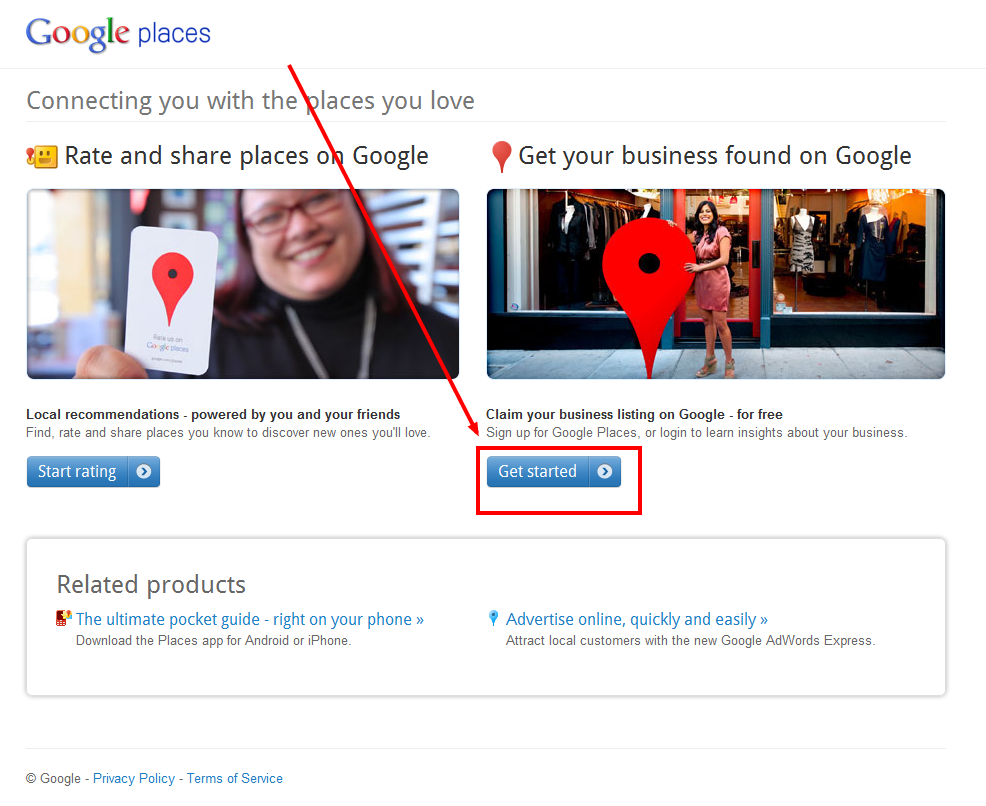 On the next page you will be prompted to add your country and phone number.
Enter both to proceed.

Next will be a large form asking for information of your business.
Fill all of this in, then press "Submit" at the bottom.
Your place is now added to Google.