Inn Connections LLC, a company created by innkeepers for innkeepers has a new custom website designed by YellowWebMonkey. This site makes it easy for innkeepers to connect with information, vendors, resources and each other.
---
Like all of our sites, this Joomla site is easy to update and keep current. This site includes: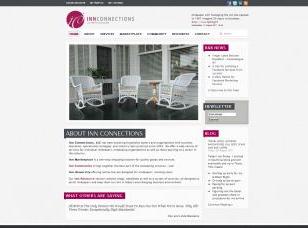 Easy to update Joomla Content Management System
Social Media Toolbar including Facebook, Twitter and LinkedIn
Twitter feed
Blog
RSS Feed for valuable blogs on the hospitality industry
Database of Vendors including images and social media sharing
Log in for vendors to register and submit information
Database of Testimonials
Database of Tutorials and other educational materials
Database of industry associations
Social Network for innkeepers including events, profiles and unique groups
Inn Connections Newsletters
Several Custom Contact forms
Mobile Site perfect for all Smart phones
And much more….
Visit Inn Connections and see just one example of what YellowWebMonkey could create for your business or organization.