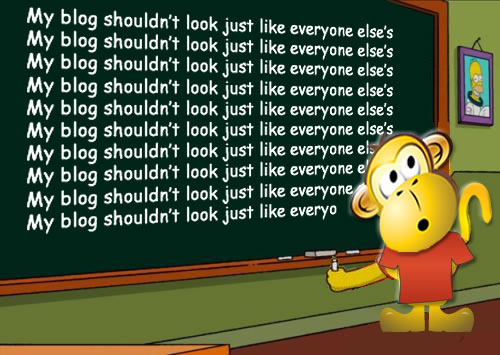 Probably the most common type of blog out there is the "List Blog." Some examples would be "5 New Things to do with…." or a "Top 10 Things that…."
---
Why are list blogs the most popular? Because they are the easiest to write. These should be your "go-to" choice when you want to write a new post but aren't inspired with a specific topic. Pull out a sheet of paper. List "5 Reasons Why I don't Want to Write a Blog." I bet you can come up with 5 in no time at all.
So besides easy, some other advantages to List Blogs are:
– They tend to be re-posted/shared more often (think going VIRAL)
– Quick for others to read
– Can help you brainstorm ideas for future blogs
As with ANY type of blog, the most important part is picking the topic. Find something that is interesting and then google to see if it already exists. Here are the last five List Blogs that YellowWebMonkey has re-posted lately:
– 6 Daily Habits for Facebook Marketing Success
– 5 Ways to Encourage Customers to Share Your Content
– 4 More New Social Media Trends for Freelancers to Explore
– 7 Ways Your Site Can Be Sabotaged – Forbes.com
– 11-Point Facebook Checkup | Social Media Today
Here are some pointers on writing your own List Blog:
HOW MANY ITEMS?
Depends on the topic. The shorter the list, the more detail you want. ie, if less than 10, then you want a small description for each item. If its 40 something, then you can just list.
ORDER
Obviously if it is a "top ten" you are going to rank that way. Otherwise, mix it up. remember your goal is to get the reader to read your WHOLE blog.
HIGHLIGHT ITEMS
Pick a few items that you think are worth more attention (or maybe just have more brand recognition) and talk about them a little more. Putting a picture (logo or screenshot) of those items can help distinguish them.
DISTINGUISHING YOUR LIST
There are literally millions of list blogs out there. You goal is to get your blog read and shared so try some of these things:
– Put some personality in there. Share a little vignette about something in the list.
– Put a goofy picture in there (like the one at the beginning of the article)
– Adjust the layout to look clean and easy to scan
– Ask for comments about what items readers would add. Consider making a follow-up post with these (ie "Another Five Things that…."
What other pointers do you have on List Blogs? And particular "lists" you would like to see YellowWebMonkey make?