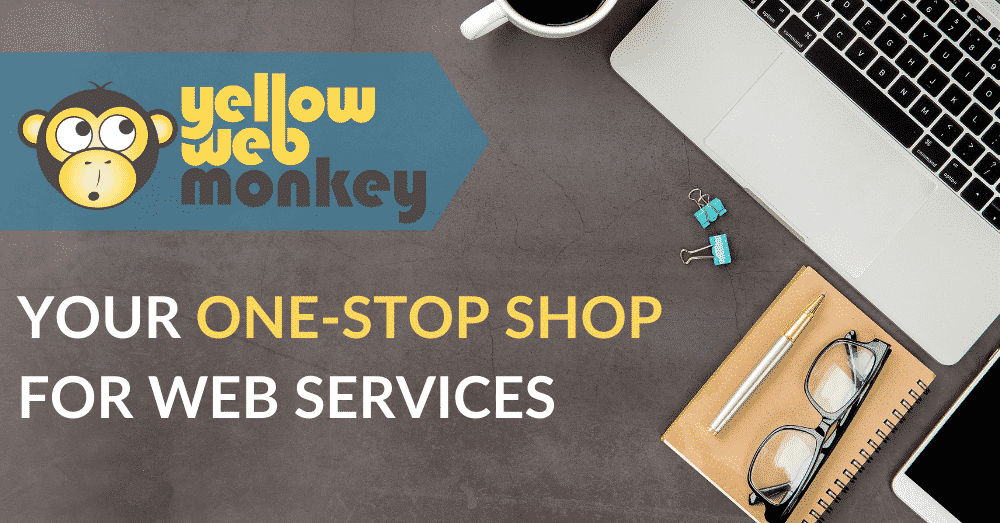 If you see this in Article Manager you have a locked article.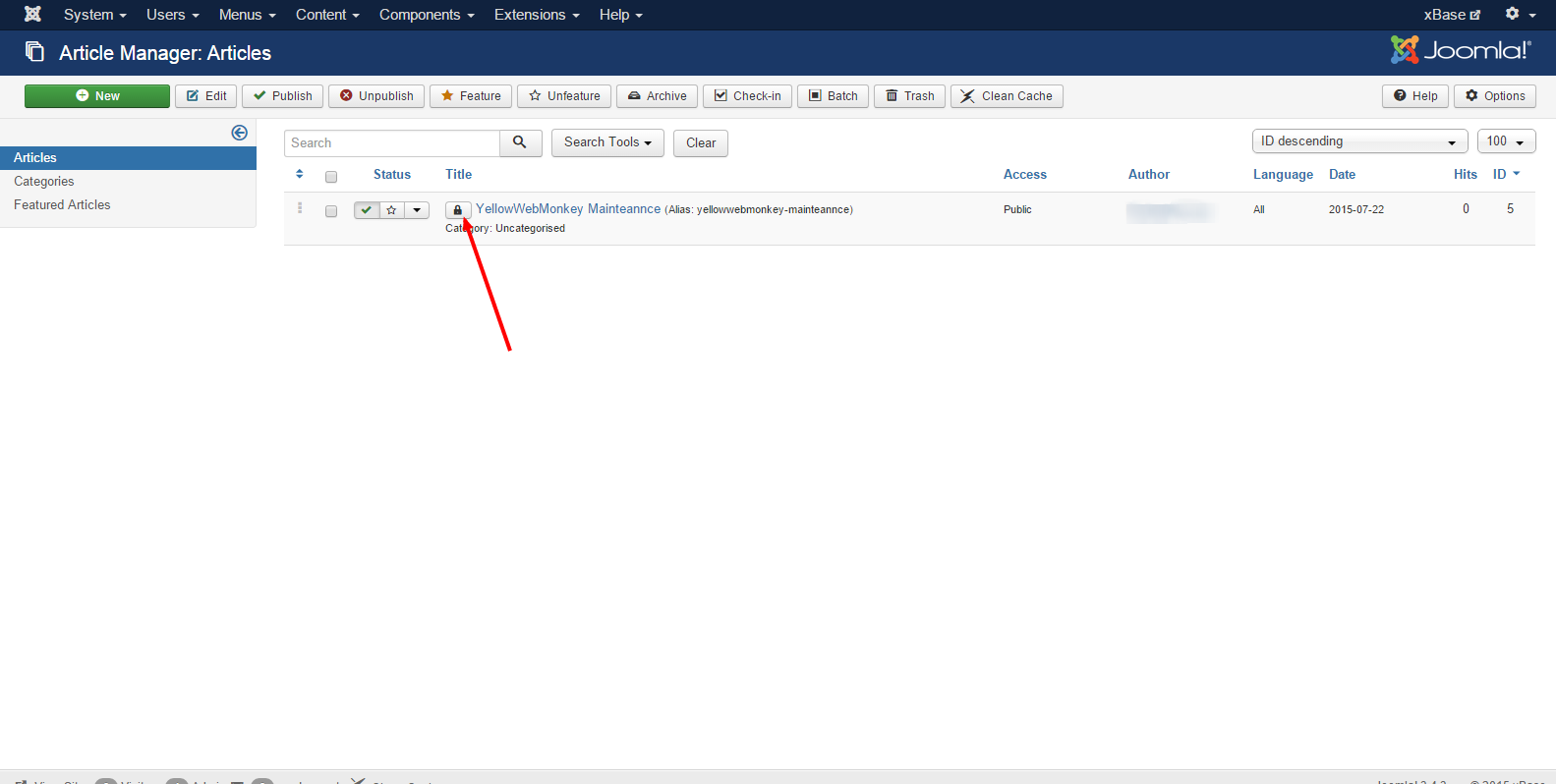 First, go to your websites back-end control panel.
Select "Tools," and click "Global Check-in."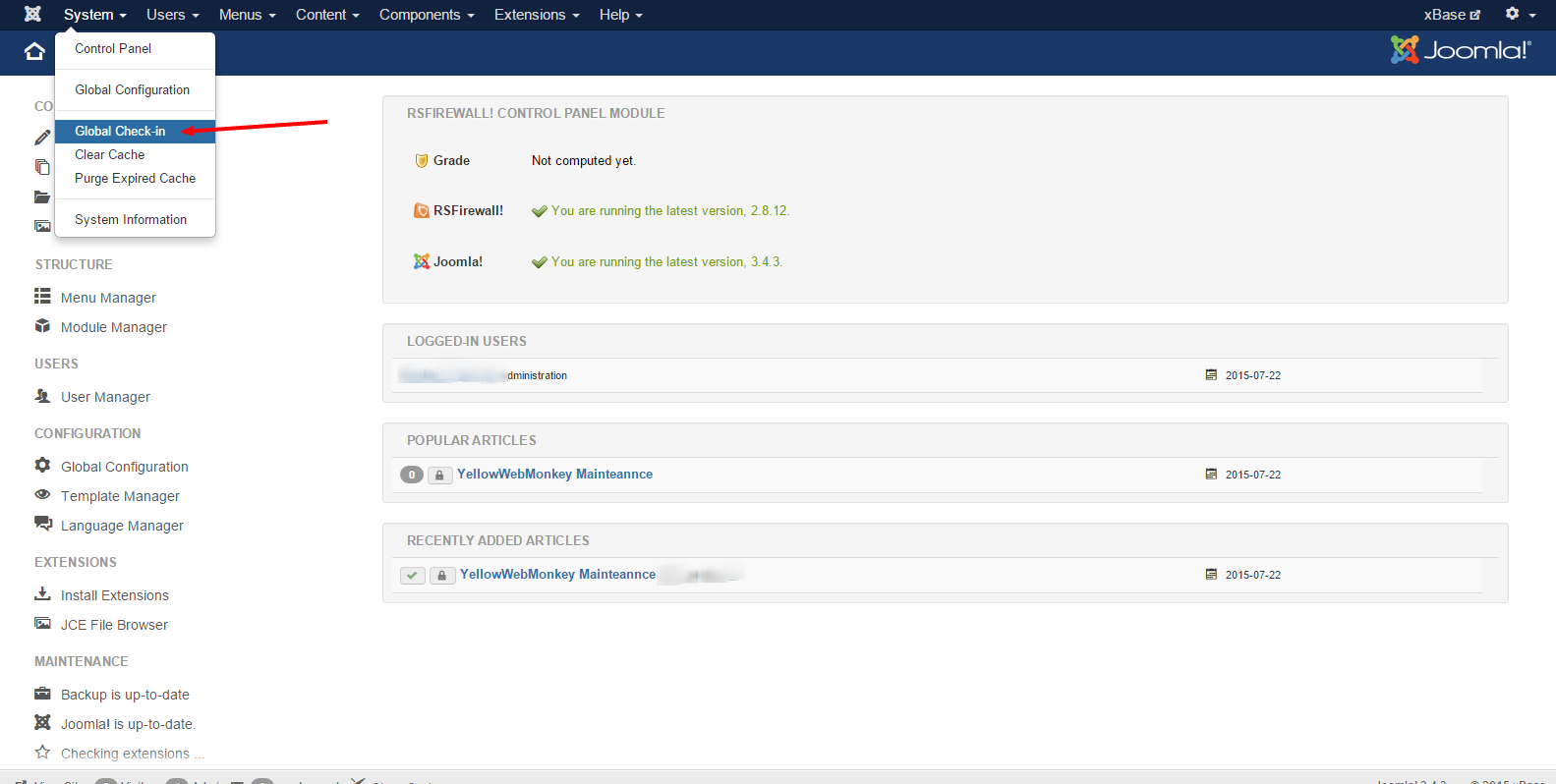 Select all or individualy select the items you want to check into and then the "Check-In" Button. This means that all locked articles have returned to unlocked status.

YellowWebMonkey Web design offers reliable website design, SEO and digital marketing services for Joomla, WordPress and Shopify sites. We strive to be a one-stop shop for all your web needs.