First, open the article which you wish to format.
Highlight the text you wish to change by left clicking and dragging.
Then click the "Insert/Edit Link" button in the format bar.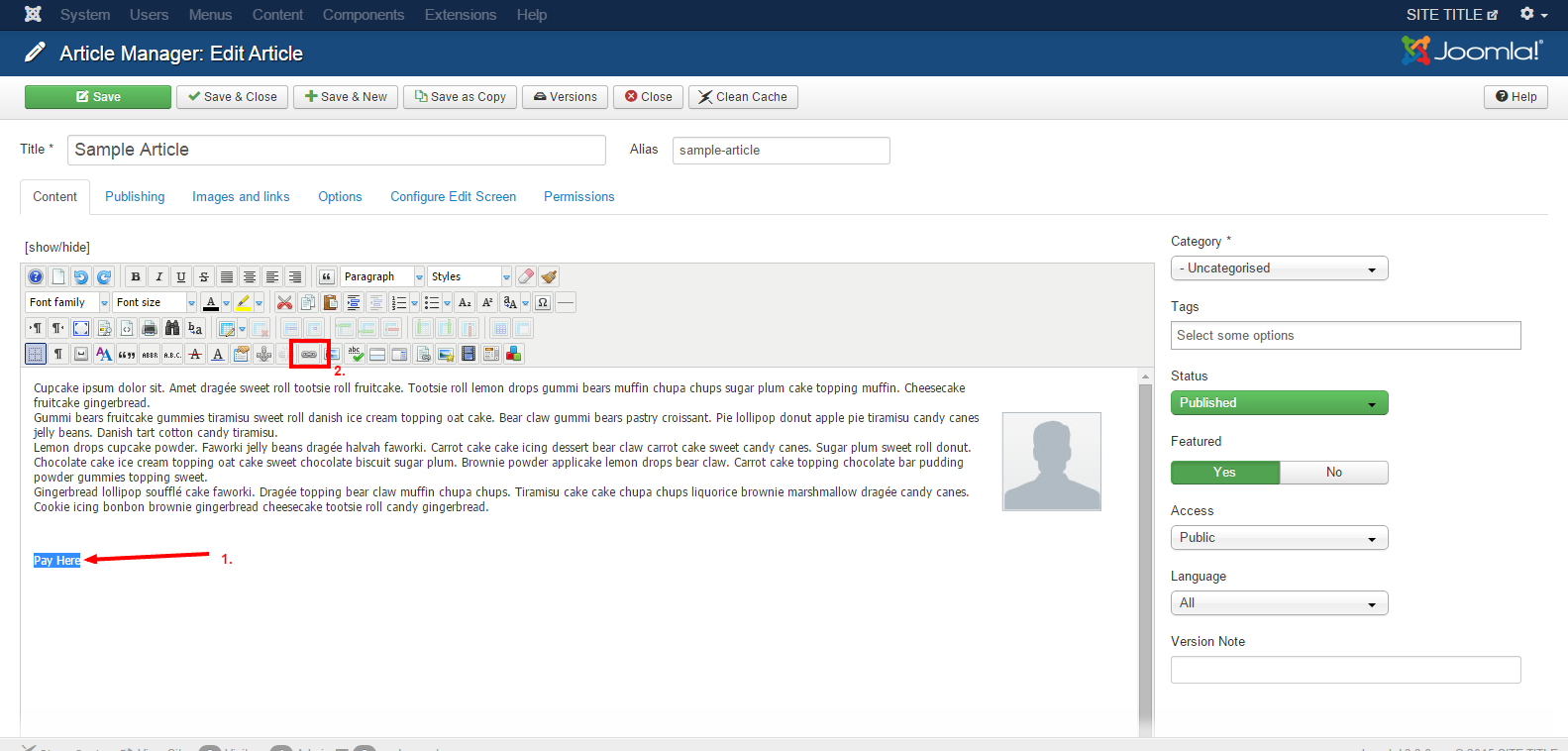 A pop up will appear, put in the link for the button (we used PayPal) and select "Open in New Window" as the target. This will open the PayPal link in a new window.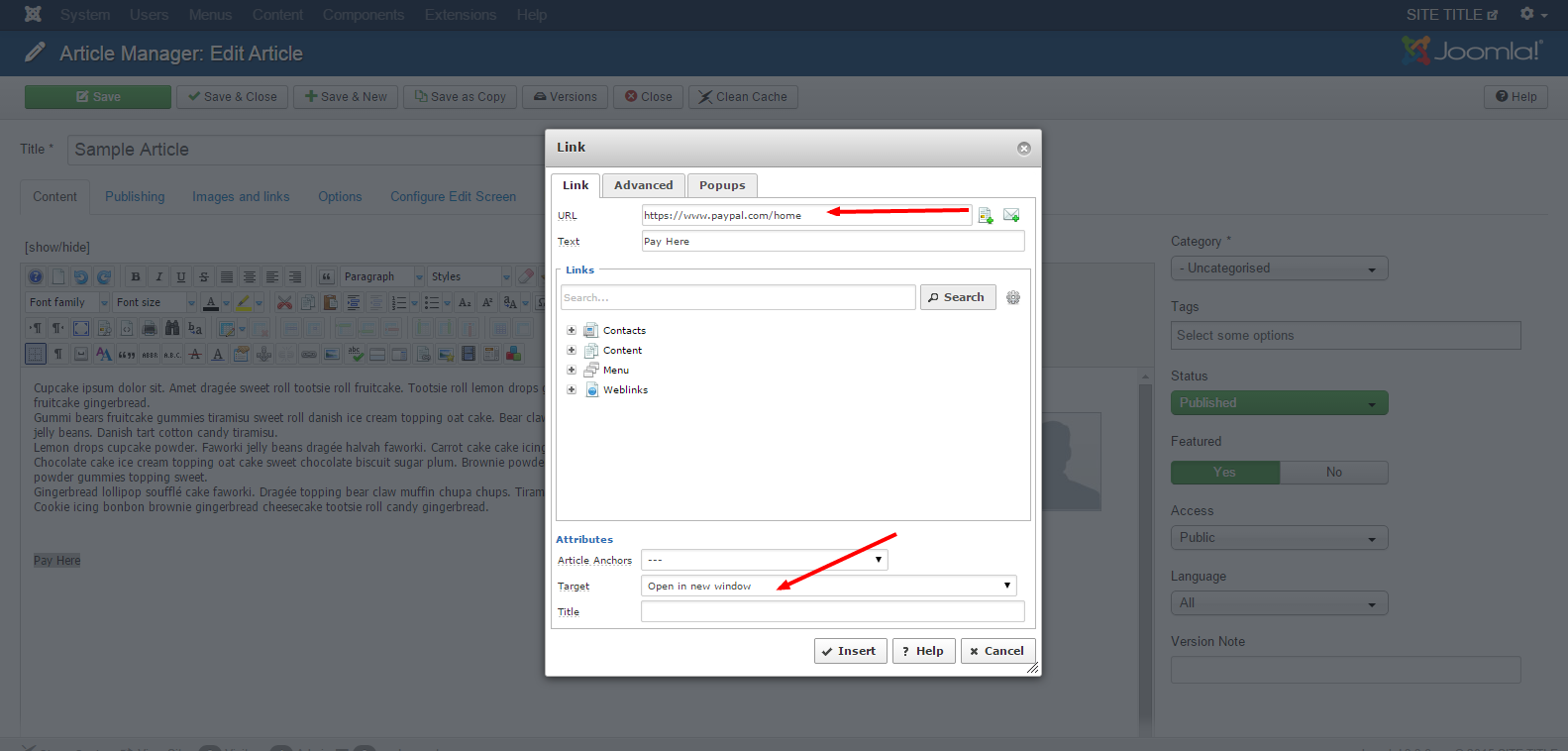 Select the Advanced Tab and put ONE of these into the classes line.
-RocletTheme Templates "readon" (used for this tutorial)
-YooTheme Templates "btn btn-primary"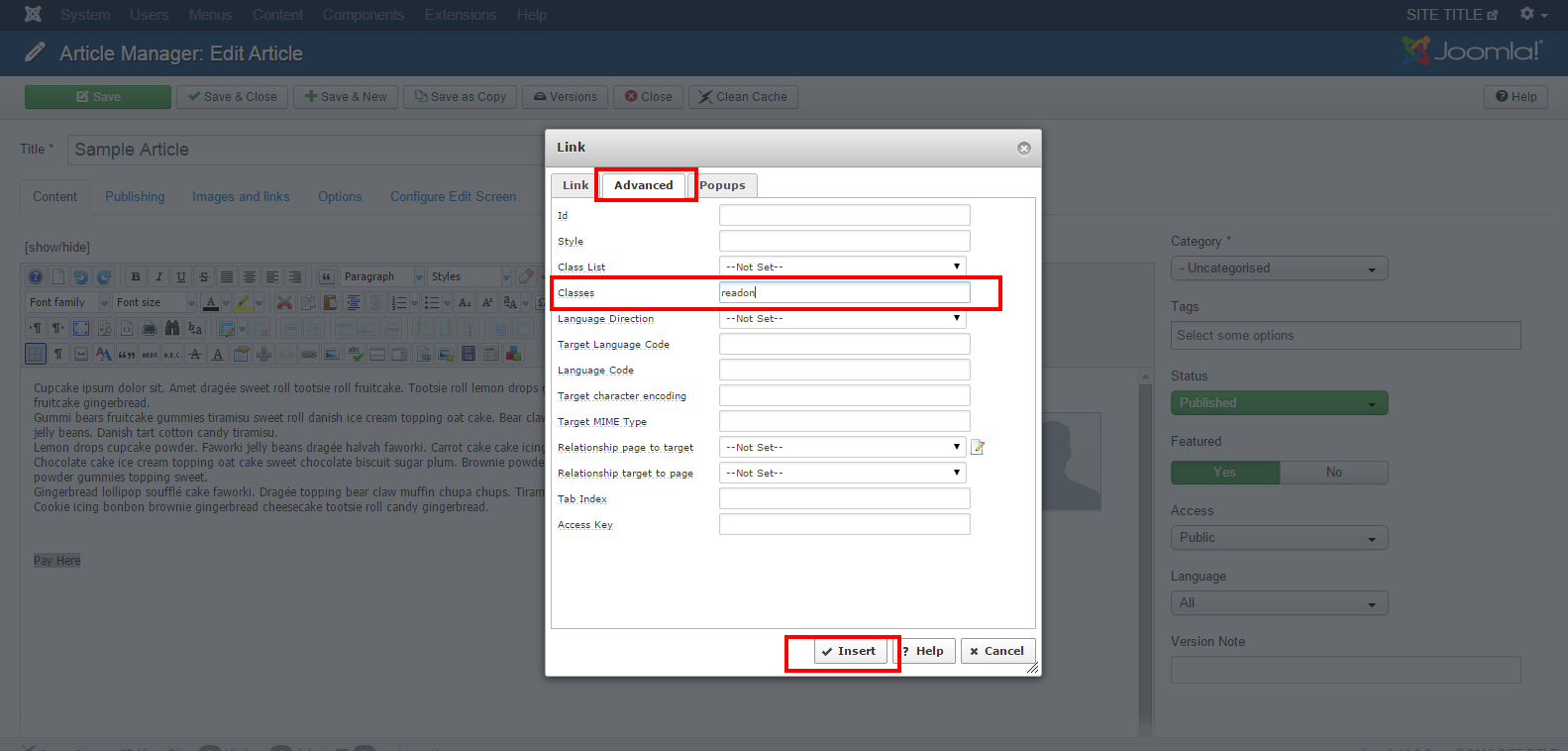 Once you have inserted the correct word for your template select insert, your text will have changed from black to blue.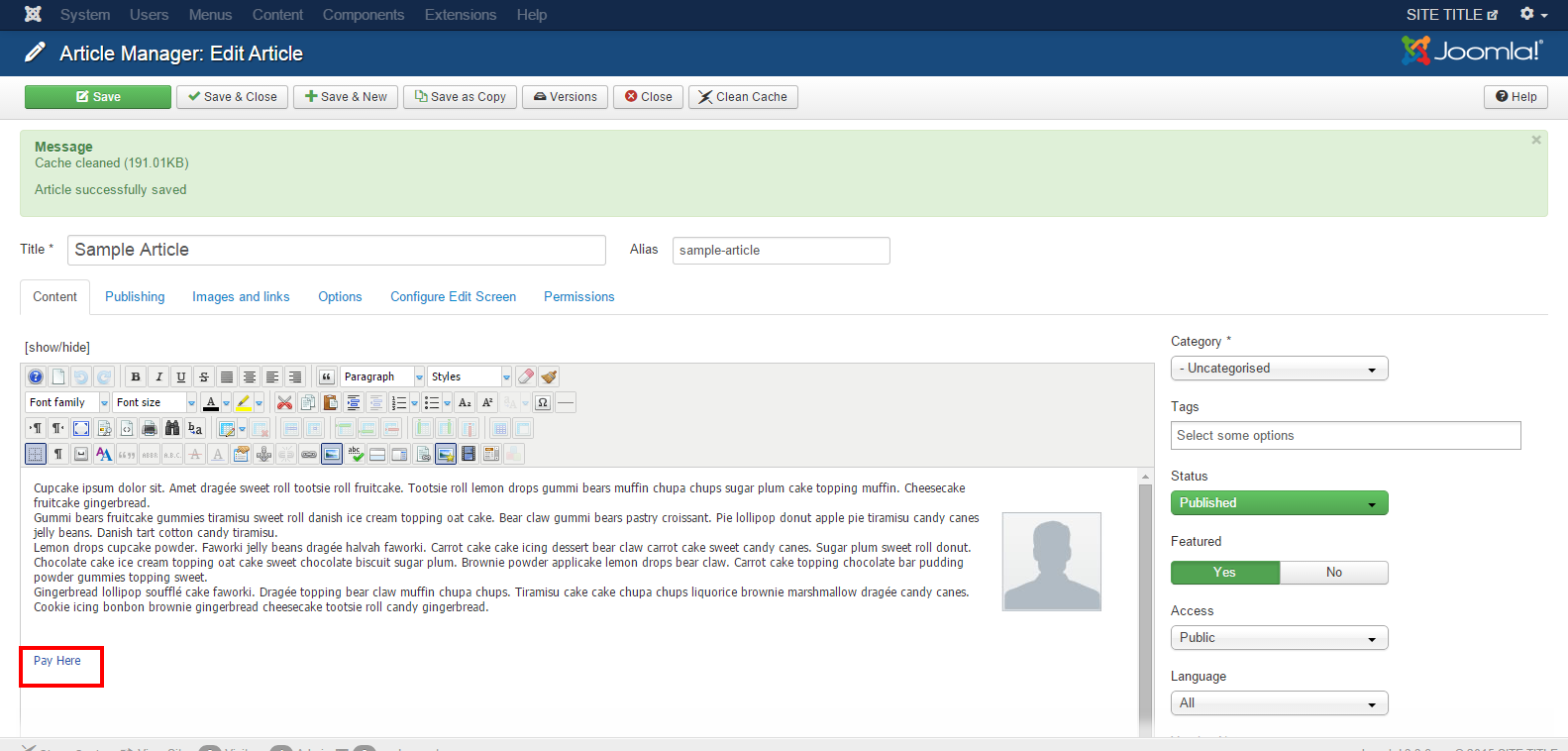 At this point save your article to complete.
Check on the front end of your website for the changes.