How to Separate an Article into Introduction and Full Text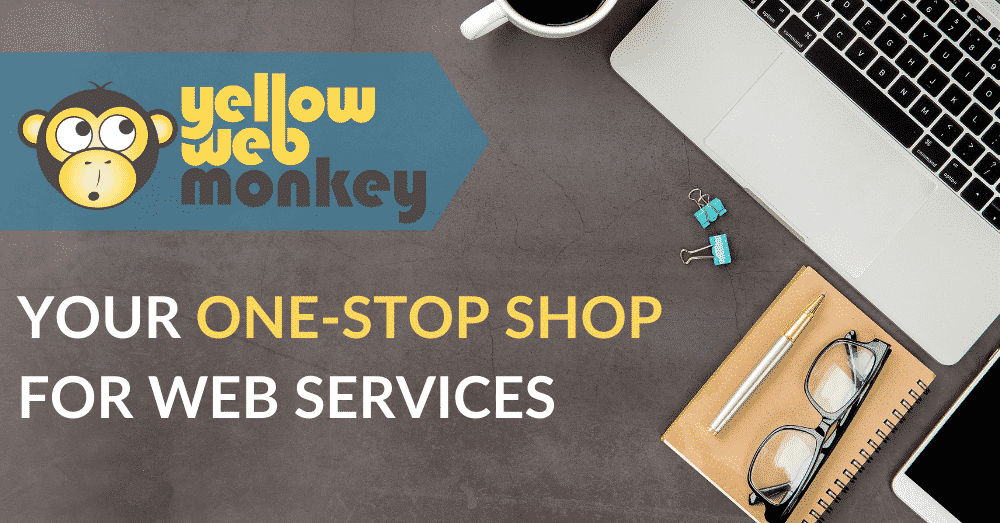 When you are creating a new article, you can easily separate the article introduction and the full text of the article.
In the article manager, select Create New.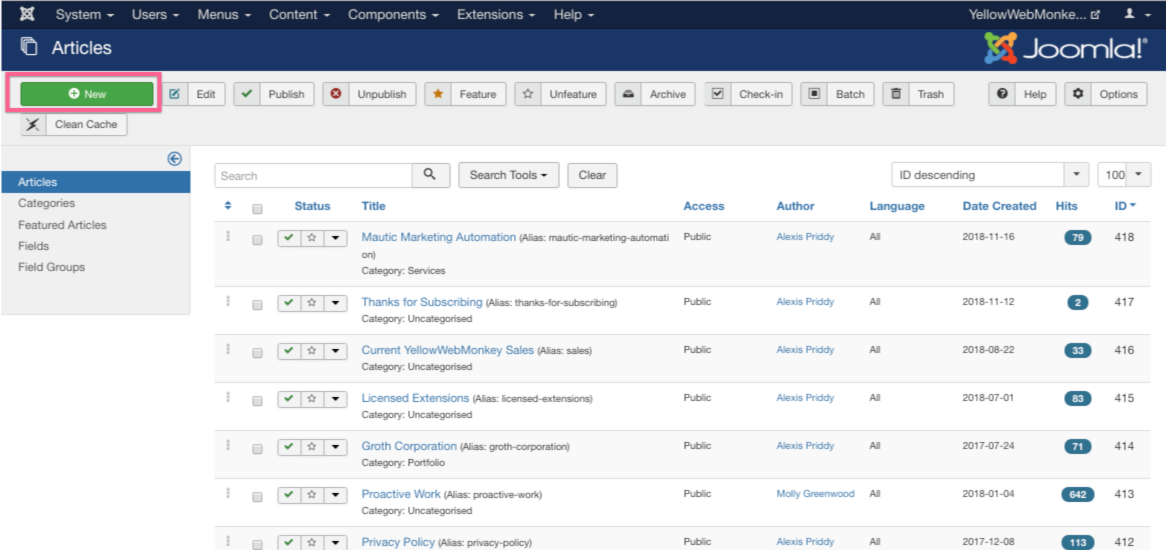 Fill in the Introduction text in the content section, then select the Read More button.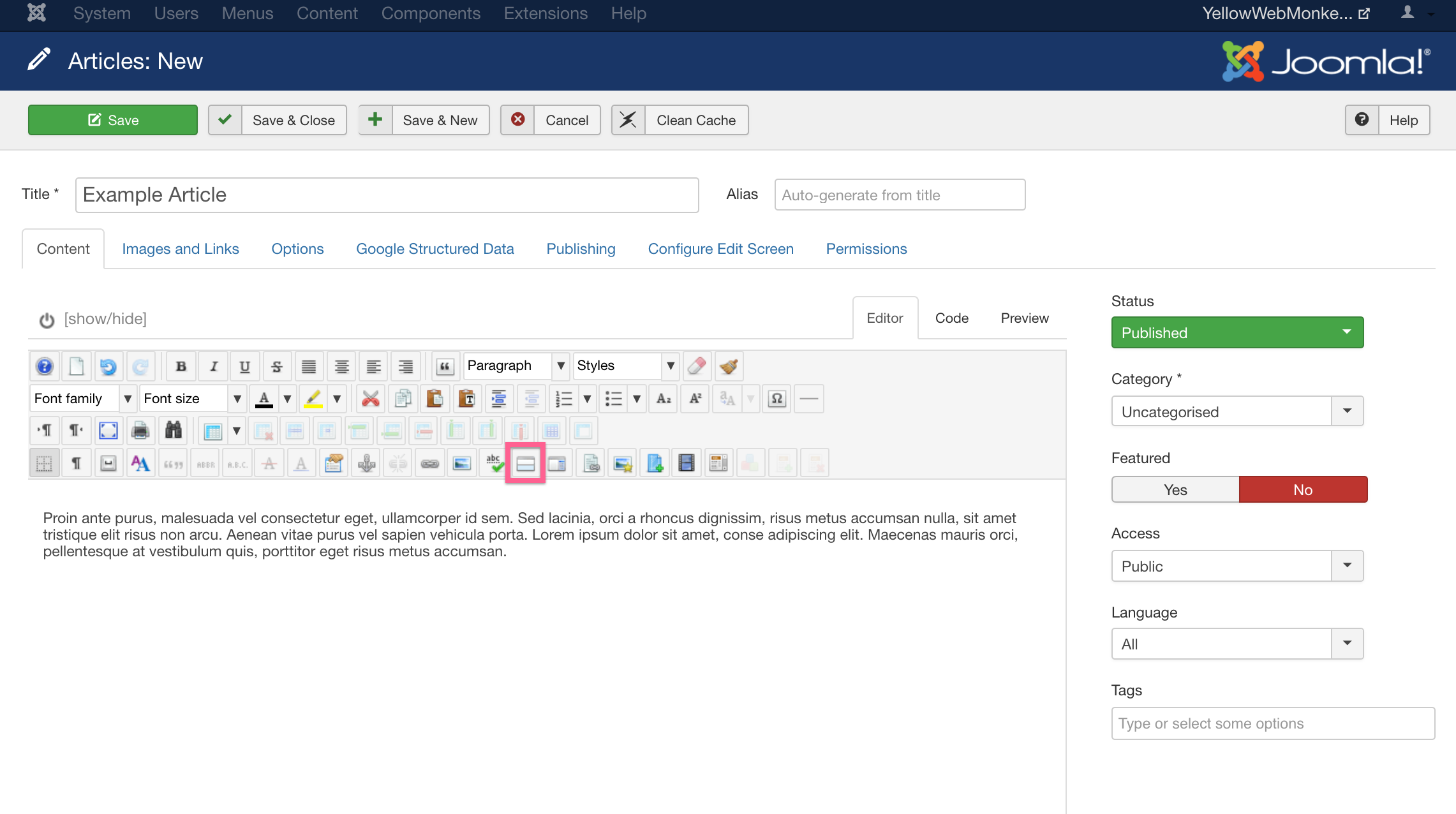 A bar will appear under the introduction. Place the full article text after the bar.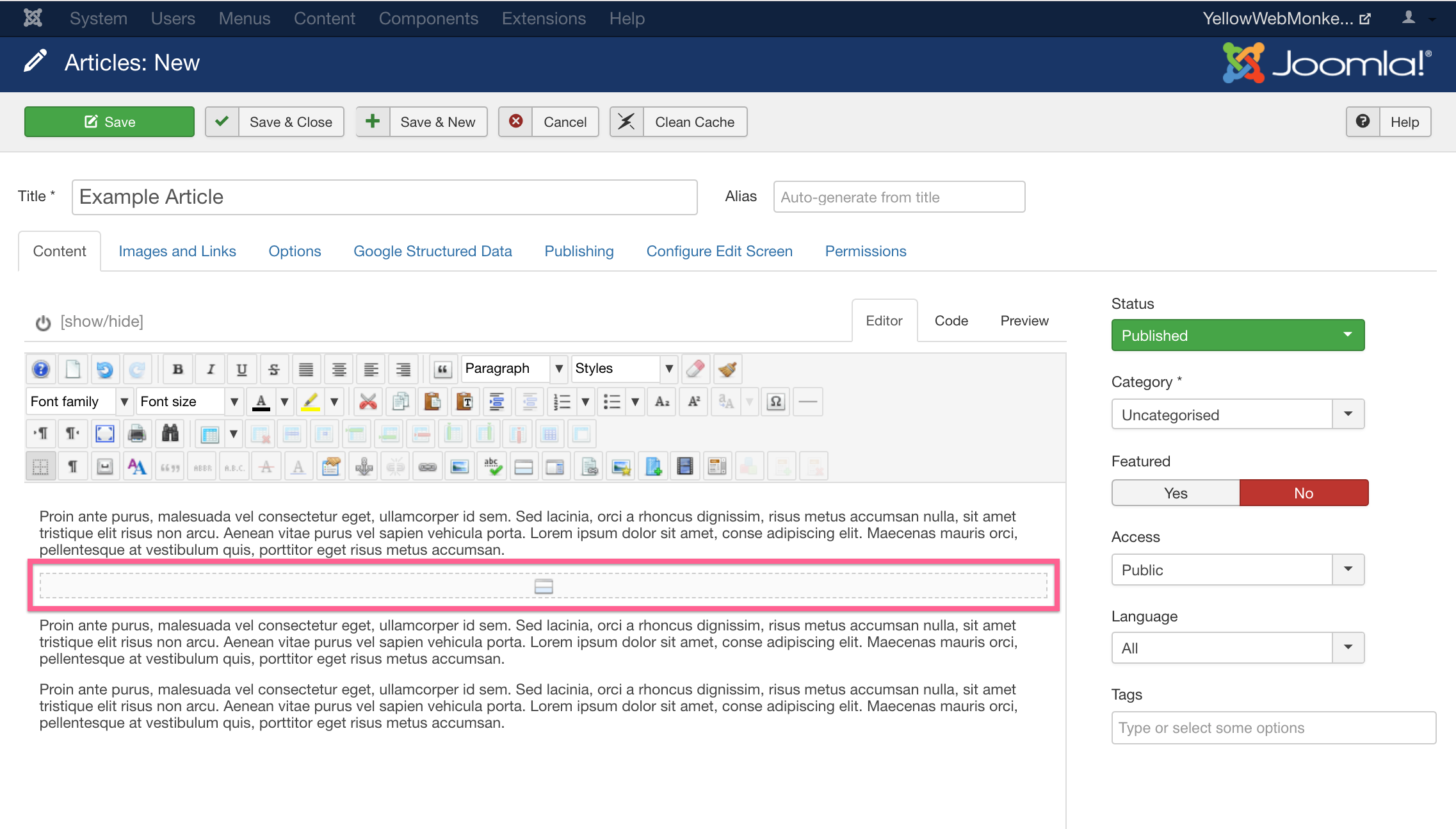 Save and close. On the front end of your site, if you go to the category blog view, you will see the introduction of the article with a Read More link. Clicking the Read More link will bring the user to the full article in a new page.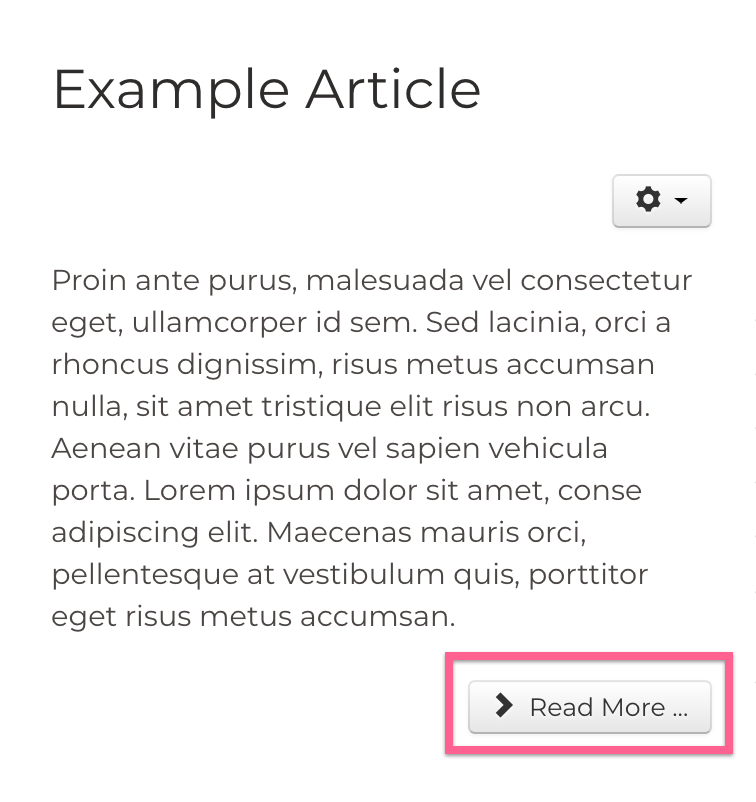 YellowWebMonkey Web design offers reliable website design, SEO and digital marketing services for Joomla, WordPress and Shopify sites. We strive to be a one-stop shop for all your web needs.