How to Add a Blog Post (Beginner)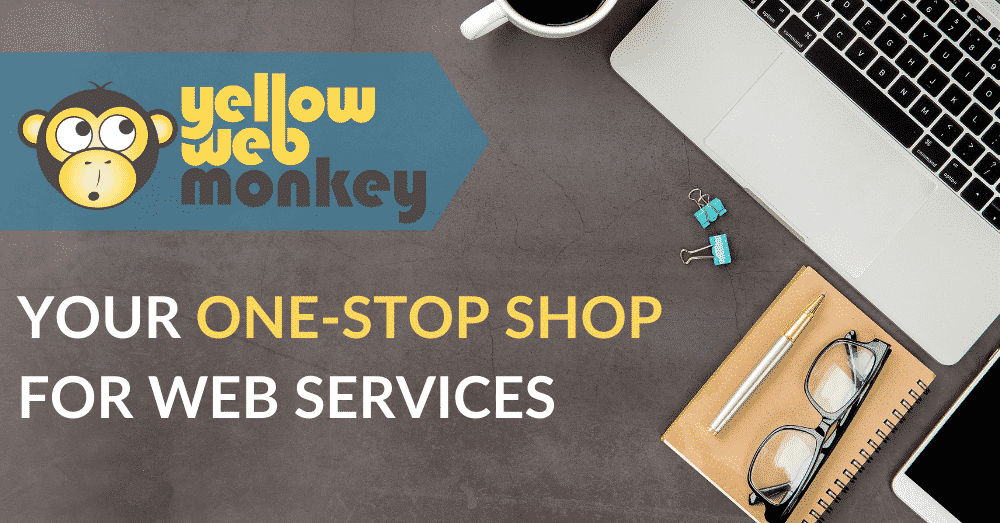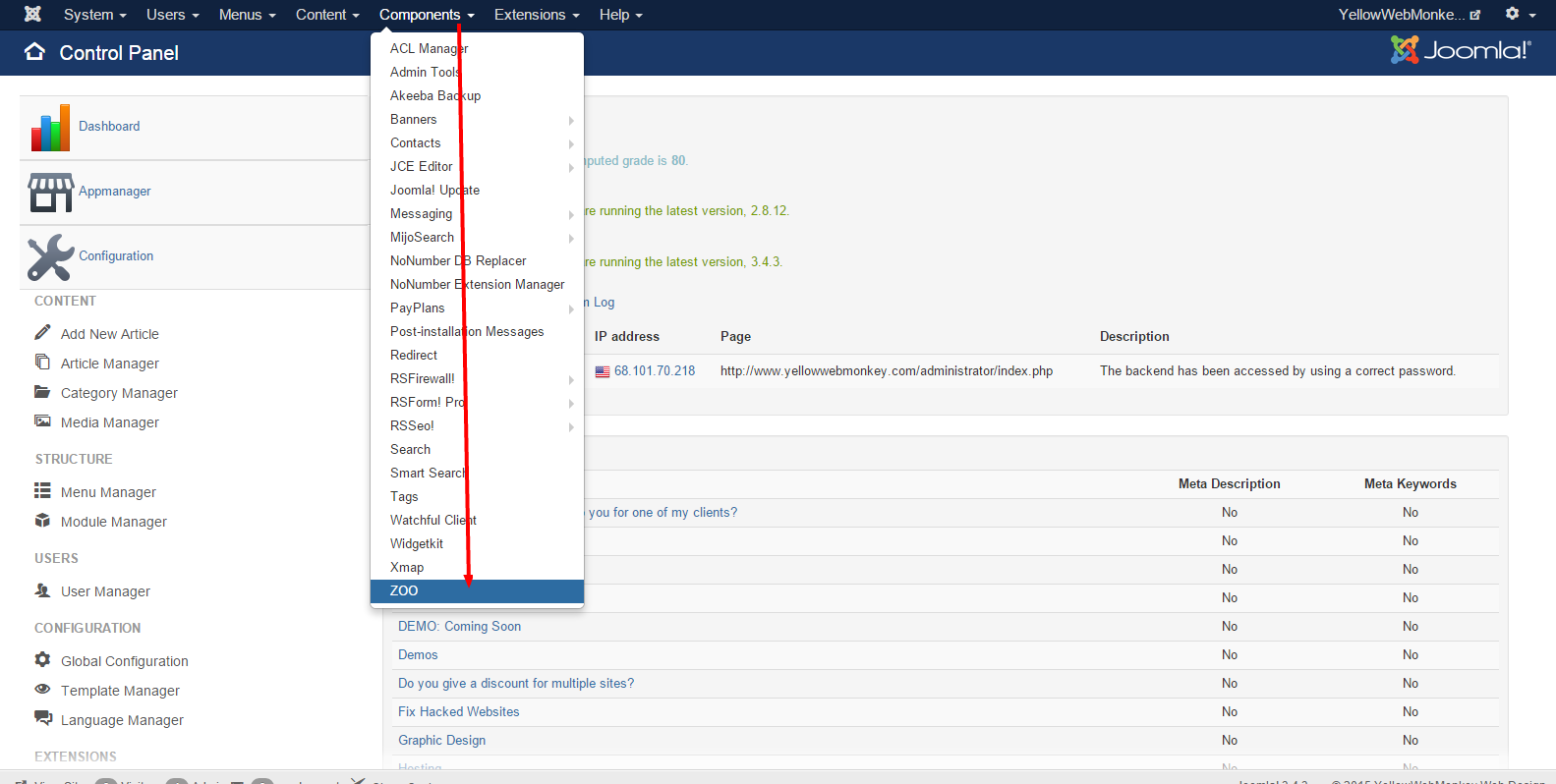 Click "New" to create a new blog.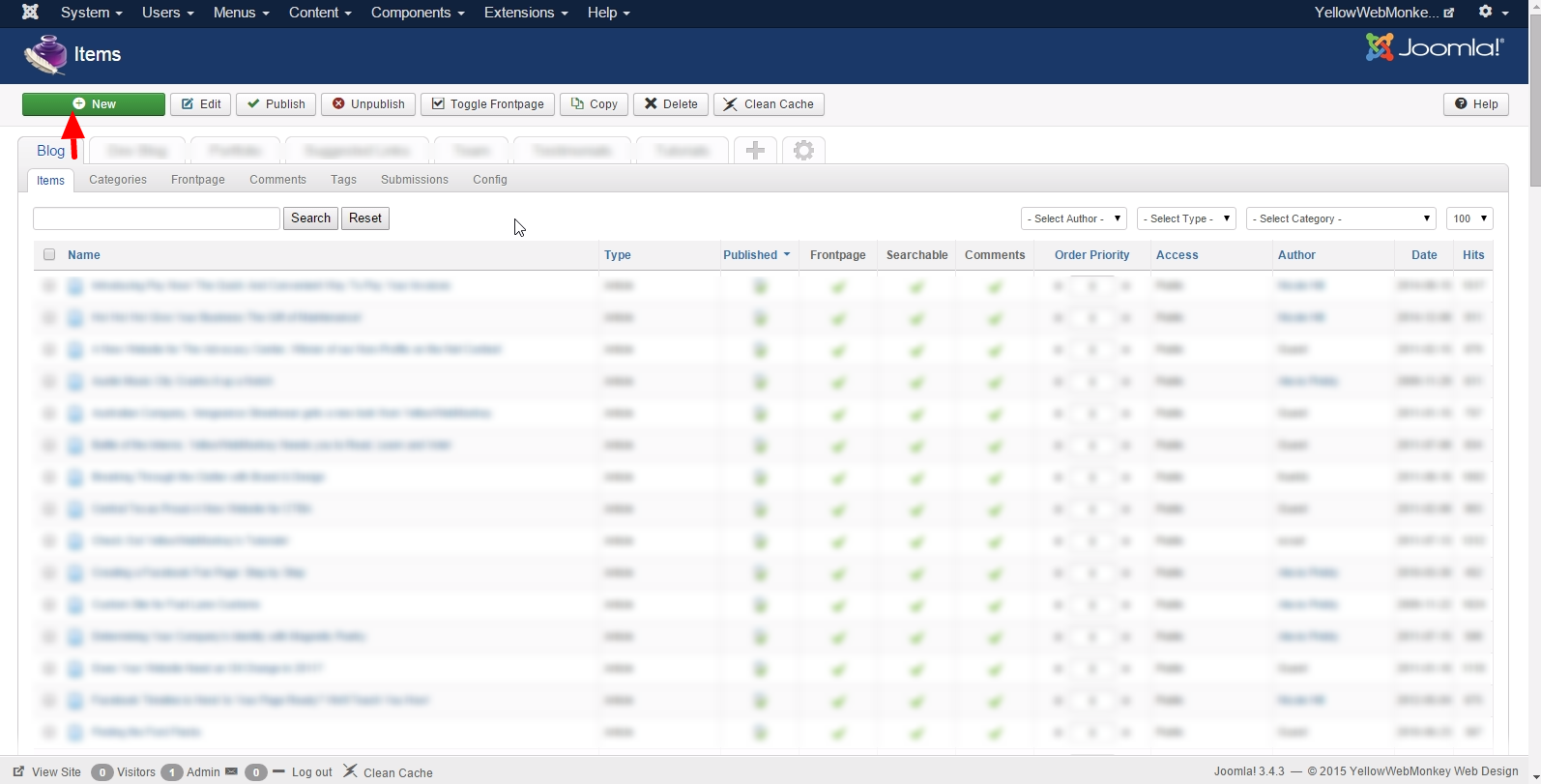 Select Item Type (Select "Author" if your blog is a biography of one of your training coaches. Select "Article" if it is an informational blog.)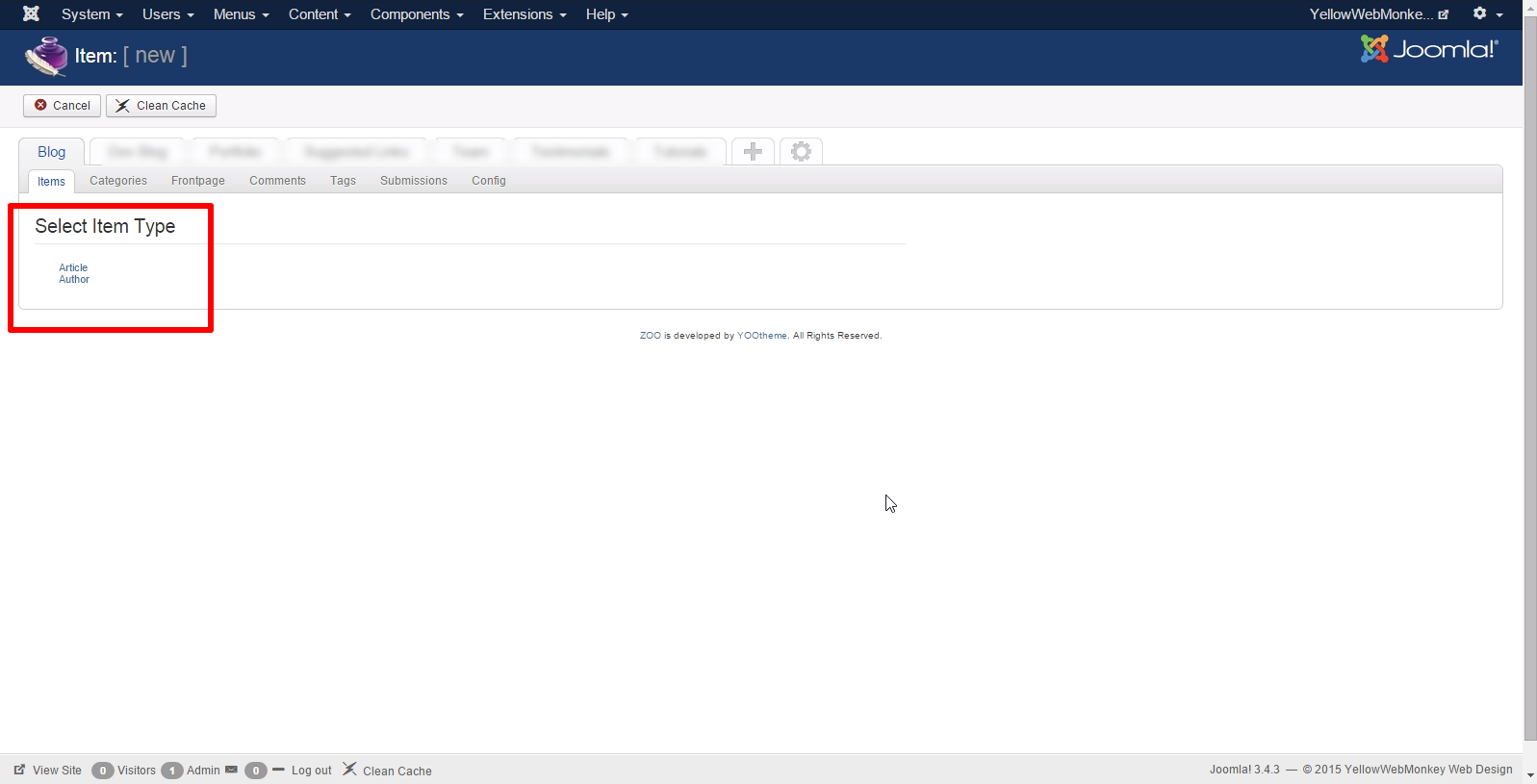 1..Add a Name, this will be the title displayed to readers.
2. Select the perameters for your blog (phblished, searchable, comments, frontpage).
3. Select a category (must set up categories first to select them here)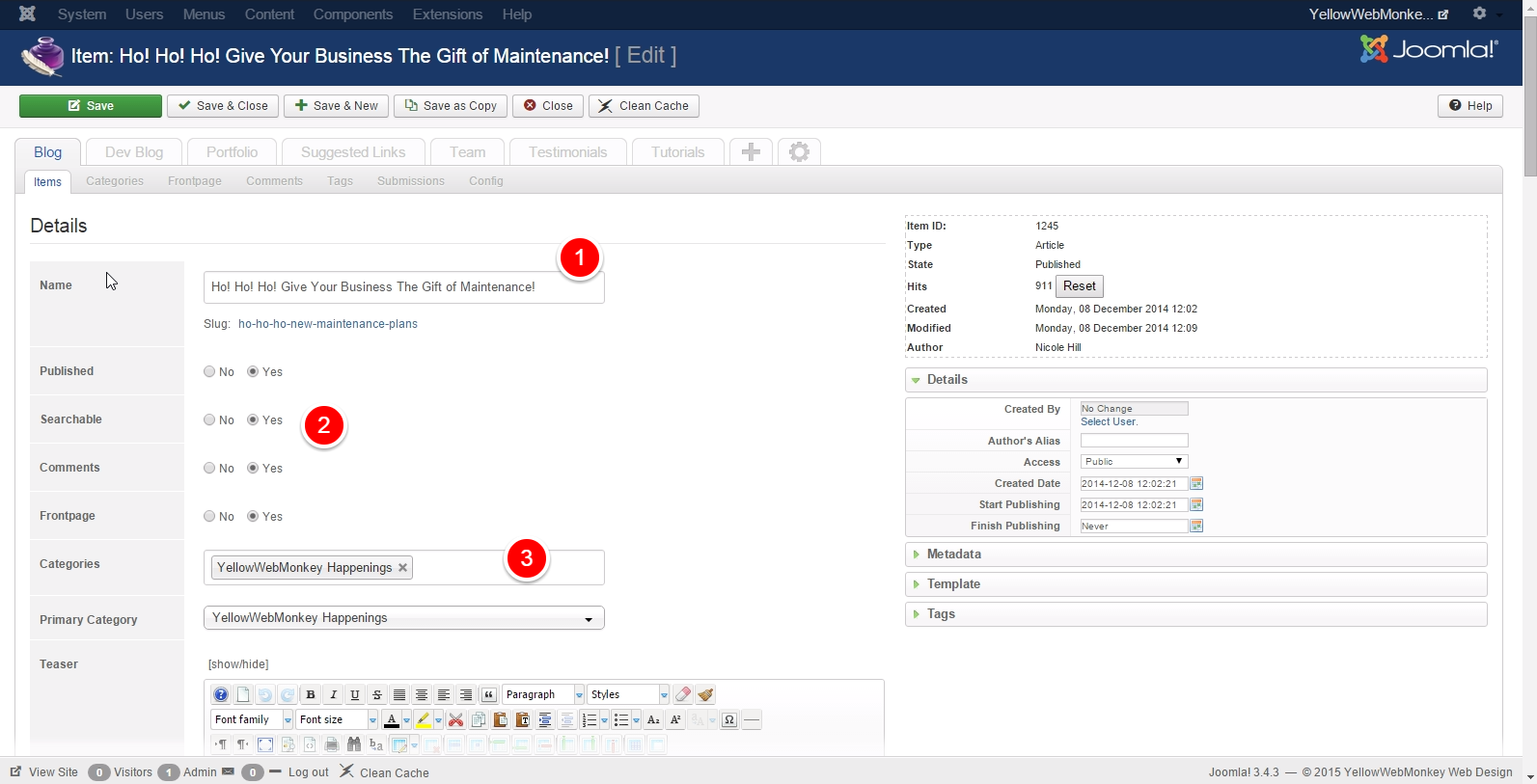 4. The "Teaser" section is a short blurb about your blog, usually an abstract of one sentence.
5. Teaser Image shows up on the frontpage with the teaser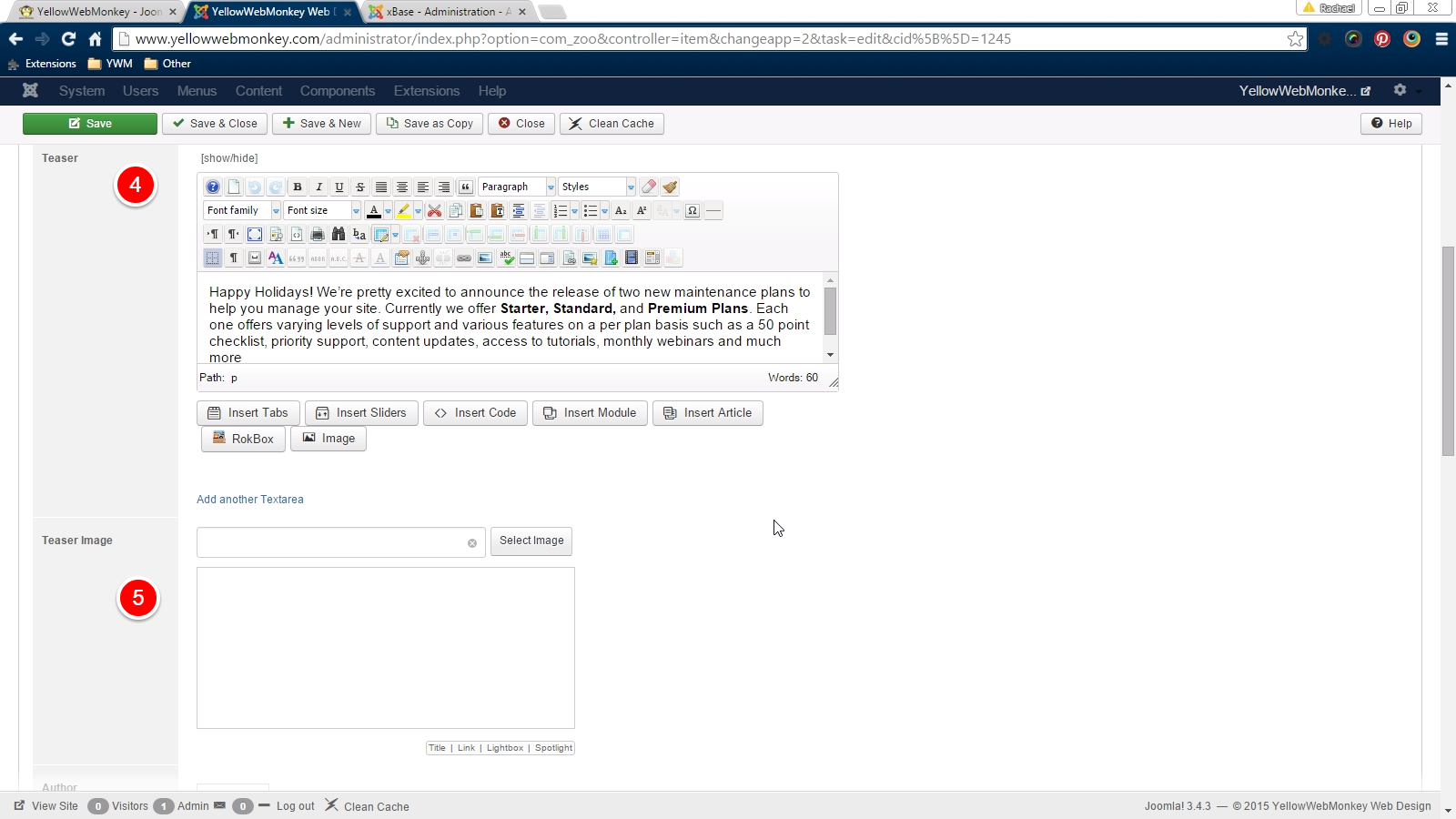 6. Author–of the blog
7 .The "Text" section is where you place the body of your blog.
8. Video URL (if applicable)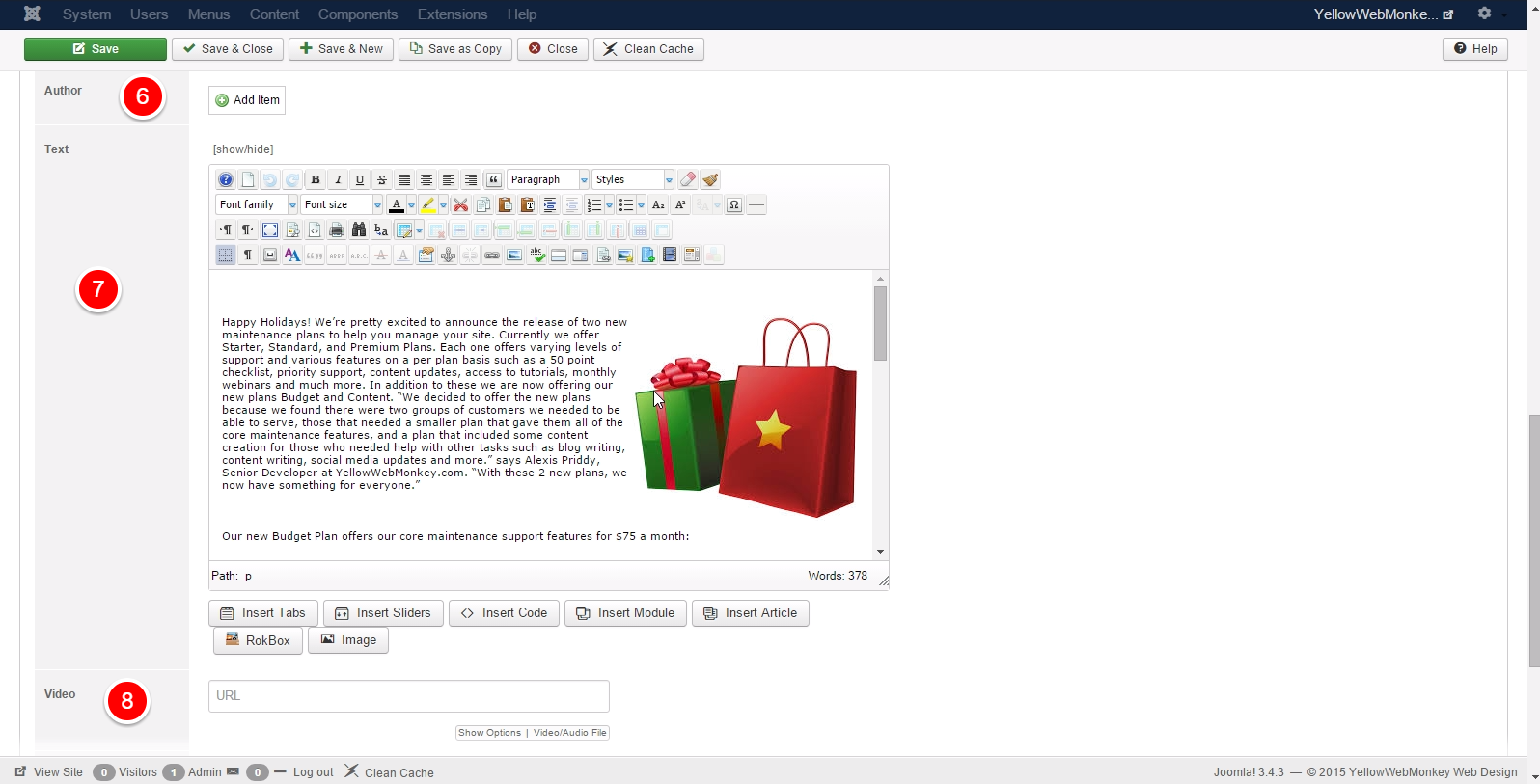 9-13 Set these as you perfer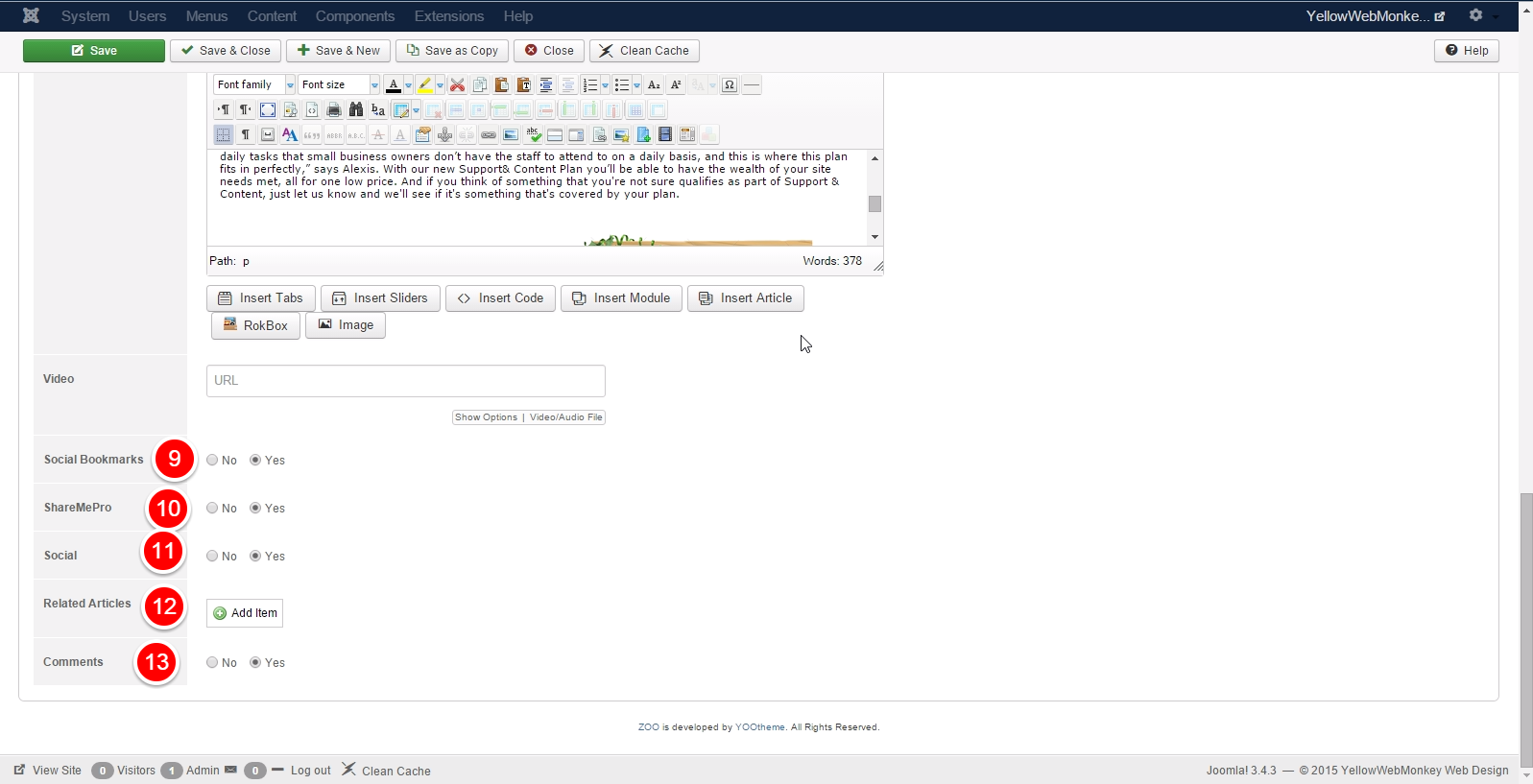 When finished, press save in the top right.
YellowWebMonkey Web design offers reliable website design, SEO and digital marketing services for Joomla, WordPress and Shopify sites. We strive to be a one-stop shop for all your web needs.