We understand that starting a Shopify business can be overwhelming. However, we have you covered with the following resources below. This list is a quick guide on how to make progress.
Businesses that offer wholesale goods:


Best for Smaller Quantity Orders:
Amazon Business is a free to join annual membership program that provides access to millions of business products for small and big businesses.
Provides access to set spending limits, monitor buying, access price discounts on multi-unit purchases, get pallet deliveries, and more if you sign up to be a Business Prime member for an annual fee. For tips on how to join Amazon Business.
Cost: $179 (3 Maximum users) / Annual Fee

Best for Larger Quantity Orders:
ULine distributes shipping, packaging and industrial supplies. They have a product line that includes retail, safety, janitorial, and material handling supplies.
Same Day Shipping
Low Shipping Costs
Offers over 38,500 products
Packaging:


Interior
The interior ensures no damage occurs to your merchandise, invest in interior products that will help with enroute travel.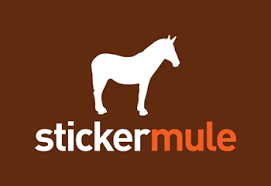 Cushioning (i.e. Tissue Paper and bubble wrap) :
Amazon Business and ULine both offer in-bulk cushioning for interior packaging.
Branded Stickers:
Sticker Mule provides free proofs, free artwork help, and free shipping. They offer personalized magnets, labels, packaging products and more for up to 5,000 prints.
Boxes
Boxes are essential to creating the first impression for your customers.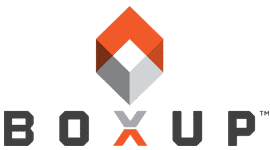 Best for Personalized Designs:
Custom printed: BoxUp offers customizable mailers and shipping boxes in 6 different styles and 25 common sizes. They offer a design editor to ensure your custom print is correct.
Custom labels and packaging tape: Stick Mule, as mentioned above, offers custom labels and packaging tape to personalize all shipping products
Most Professional:
White and add label: Amazon Business for small quantity orders (< 200) and ULine for bigger quantity orders ( > 200)
Poly Mailers
Poly Mailers are self sealing, tear-proof, and water resistant packaging that is great for shipping apparel and soft products.
Best for Personalized Designs:
Custom printed poly mailers: Sticker Mule offers customizable poly mailers for your brand.
Most Cost Effective:
Plain and add sticker: Amazon Business and ULine offer plain, affordable in-bulk poly mailers in a variety of sizes and colors.
Labels
Shipping labels are vital for the supply chain to direct packages to the right location. (If you use Shopify Shipping, you can purchase shipping labels when completing an order on the site.)
Most Convenient:
Print on paper and use sleeves to affix: Amazon
Best Long-Term Investment:
Thermal Printer: Amazon offers affordable thermal printers that can print your shipping labels at home. It has high speed printing, easy installment, and auto-detection. *All with no usage of ink and toner.*
Thermal Labels: Amazon and ULine offer different size and color thermal labels. Amazon is recommended based on the amount and price point given.
Shipping
** Recommend to use Shopify for buying/print postage**
Most Professional Service:
Shipstation: Is a shipping platform that manages your shipping workflow, helps eliminate mistakes, and minimize manual work in all your shipping needs. As a beginner business they provide affordable plans for startup. Shipstation offers a help manual to understand the basics.
Most Cost Effective:
UPS: Offer shipping tools, give expert advice on how to expand small businesses, and software to stay up to date on all in and out bound products.
Usps Business: Offers shipping services, postage options and tools to help mail a large amount of orders at discount prices. They support small businesses with returns and creating labels online.
Printing
Most Convenient Services:
Office Depot:Office Depot offers print and copy services for stickers, promotional products, signage and more. In coordination with Canva, to import customizable designs.
UPS Store: Offers personalized flyers, envelopes, 3D print and more.
Staples: Staples offers self service printing, free delivery for purchases over $50, and curb-side pickup for a variety of products.
Most Cost Effective:
Vista Print creates digital and physical marketing products. Often offers promotional deals for products.
Most Design Friendly:
Canva: Provide sustainable print quality, free-shipping and templates of customizable designs.
You can also check how to add online reviews on Shopify.

Other Helpful Business Resources: