Error message – "Empty Solution Not Allowed" When Editing Frontend Content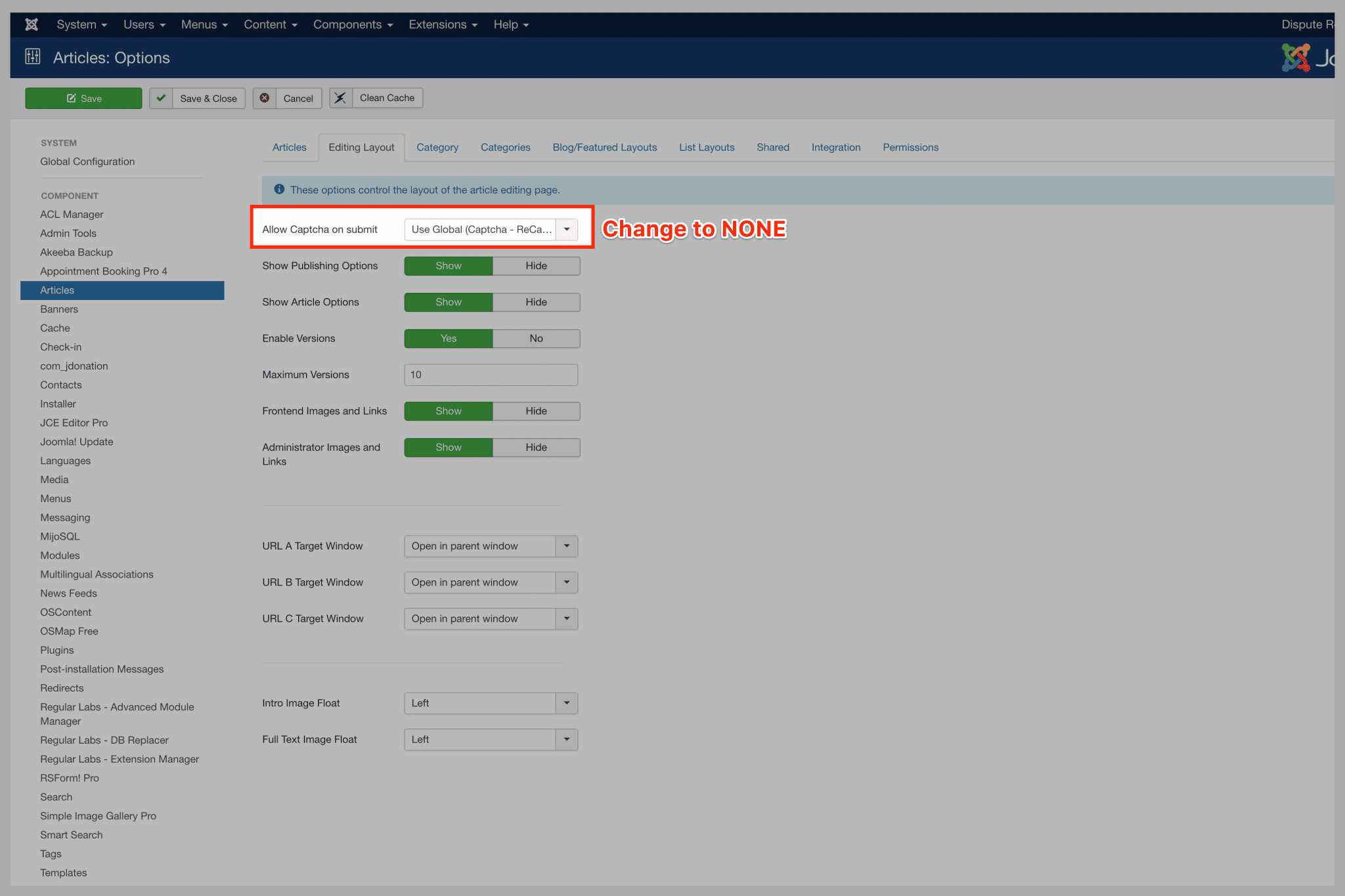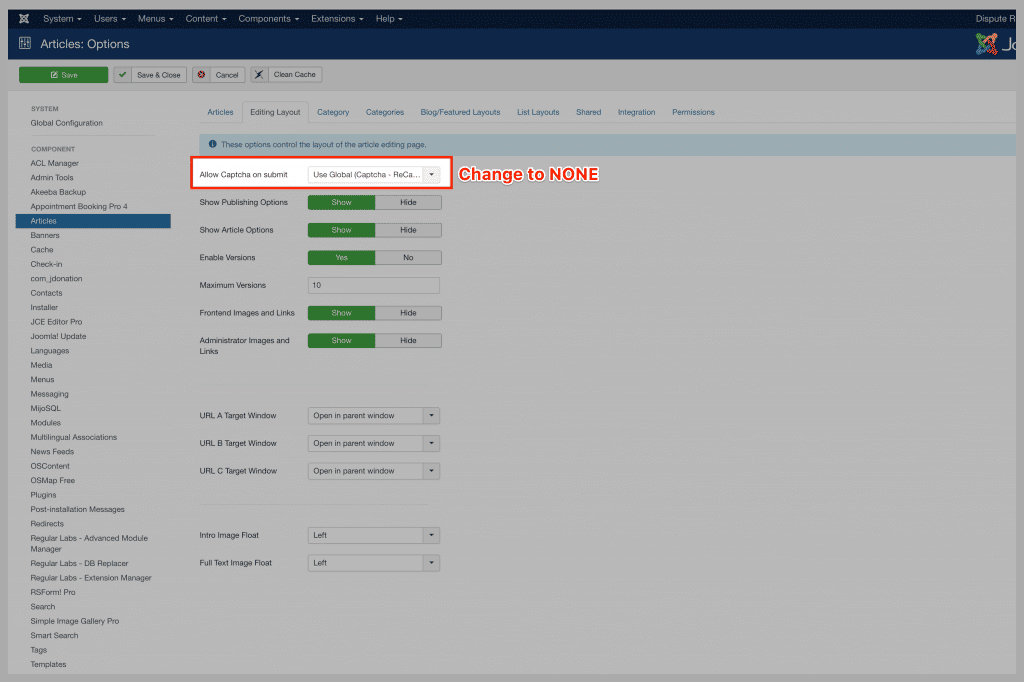 A bug can occur in Joomla when Google recaptcha is being loaded in multiple places on a site. The error message "Empty Solution Not Allowed," most commonly occurs when trying to edit content through frontend editing. The error shows after hitting the SAVE button. The easiest solution is to simply disable the recaptcha feature from frontend editing.
On the back end of your site, go to Content > Articles > Options.

Next, click on the Editing Layout tab, and change the setting "Allow Captcha on Submit" to NONE.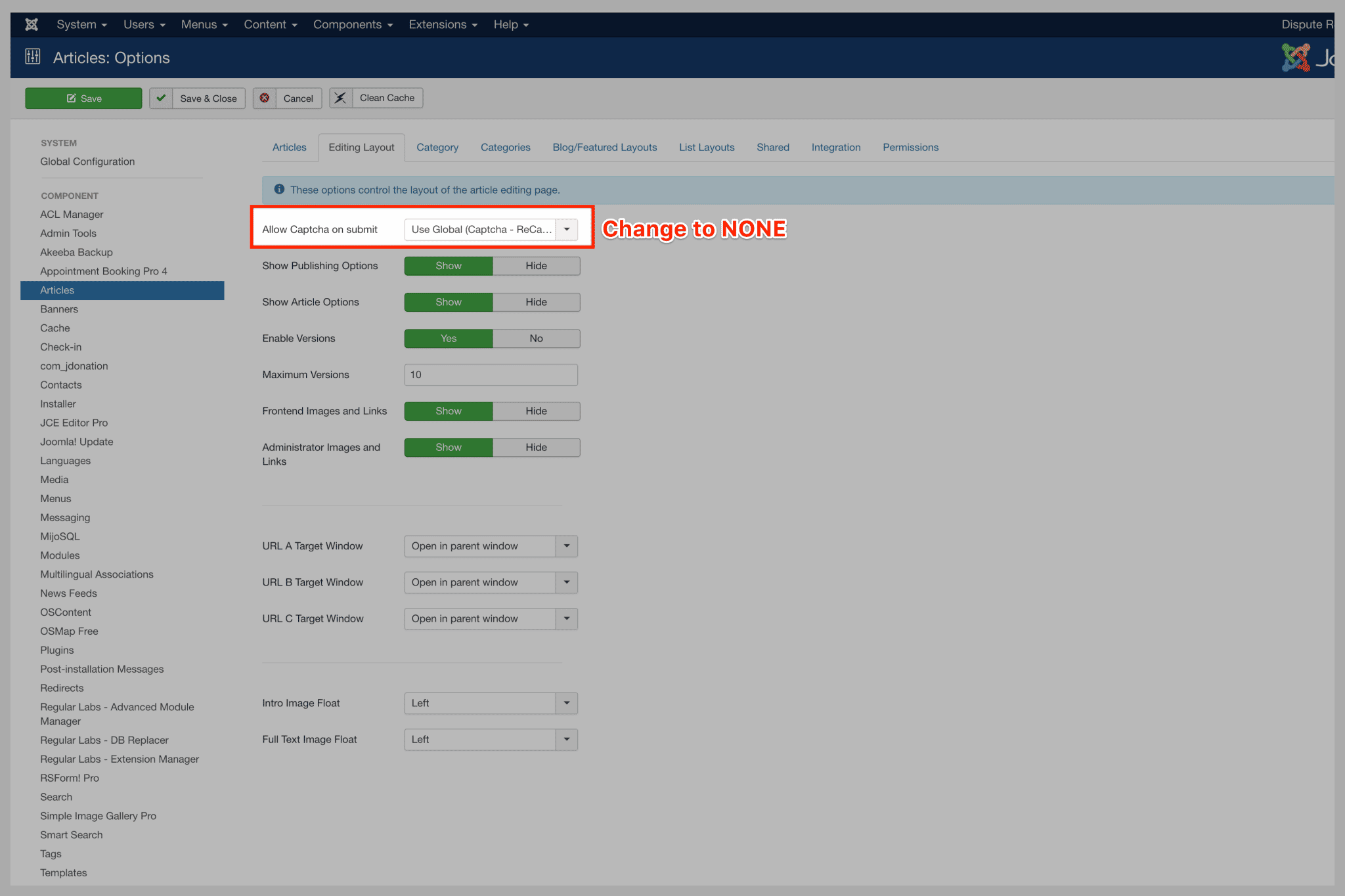 YellowWebMonkey Web design offers reliable website design, SEO and digital marketing services for Joomla, WordPress and Shopify sites. We strive to be a one-stop shop for all your web needs.