Dispute a Norton Safe Web Blacklist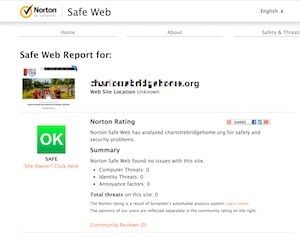 We recently had a client coming to us whose site was flagged by Norton. Norton's blacklist is a way smaller deal than Google's, but you still want to deal with it immediately. Unlike Google's blacklist which redirects all users to a warning screen, this blacklist is only seen by users with that have the Norton software installed and enabled on their computers.
Norton's blacklist is mostly driven by users clicking a button reporting the site as spam. In our client's case, they had a sponsor's page showing contributors to their cause. When clicking on one of those companies, the website users went to was safe, but did have some popups which can cause people to get nervous.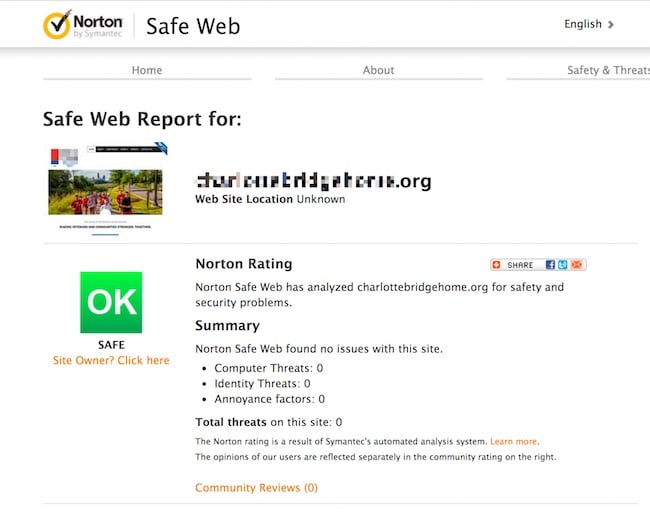 Steps to Remove Norton Safe Web Blacklist
1. Go to https://safeweb.norton.com/ and hit SIGN IN, then create an account
2. Go to My Account->Site Dispute: https://safeweb.norton.com/site_dispute
3. Add your site and validate by one of their methods
4. Dispute the rating with reason. Can take up to a week and they do not send an email to let you know when done
5. Re-test with Sucuri Site Scan. Might have to hit FORCE RE-SCAN to get updated scan
YellowWebMonkey Web design offers reliable website design, SEO and digital marketing services for Joomla, WordPress and Shopify sites. We strive to be a one-stop shop for all your web needs.