The way Joomla used to be set up, you needed to have a menu item if you wanted a page on your site to have a short URL path.  E.g, for www.yellowwebmonkey.com/services, you had to have a specific menu item for "Services".  However, if you do not want that item to actually show up in a menu, you can set that menu item to "hidden".
For example, we have a client with a lot of product categories, but some of those categories do not have products listed in them yet.  We created the product category for future use, but do not want it to show in the menu at this time.  Customers may go to that page looking for products, and be frustrated that there is nothing to view.
Currently, when a user goes to the page *website*/benches, this is what they see:

We want to hide the Benches menu item.

On the backend of your website, go to the menu manager, and search for the menu item you want to hide: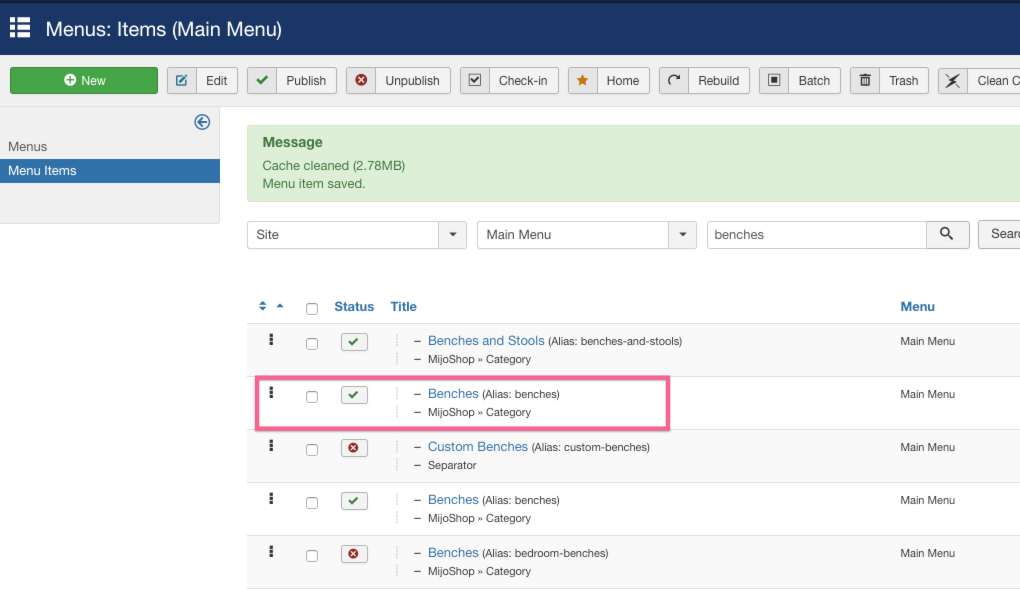 Select the menu item, and on the Link Type tab, set Display in Menu to No.  Save and Close.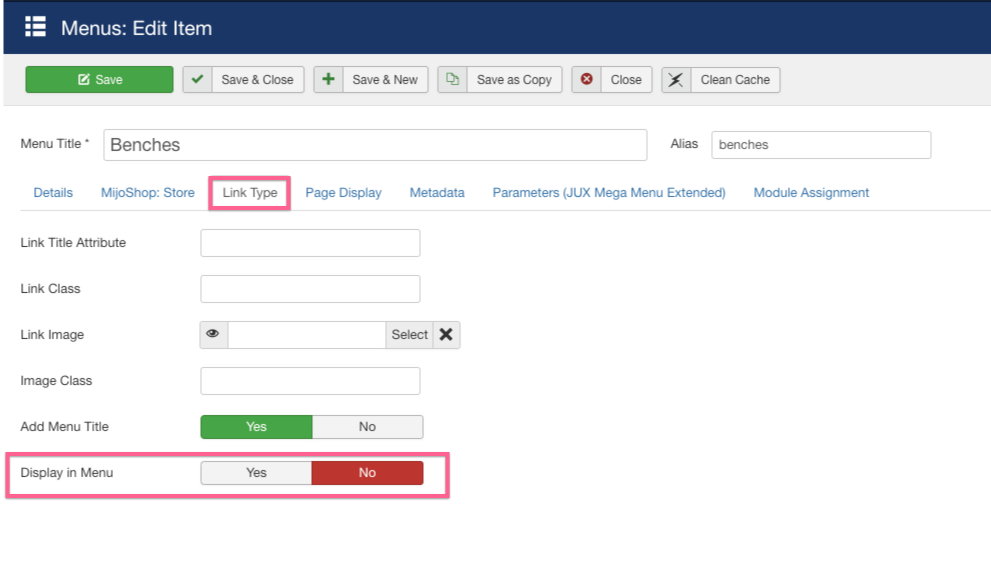 You will see that the menu item now has "Hidden" next to it.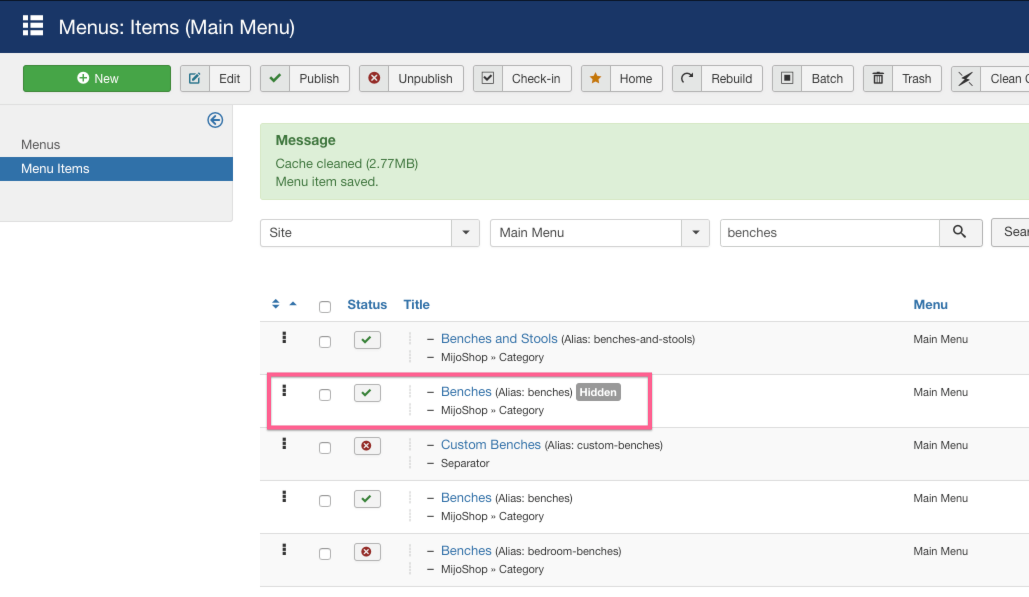 On the front end, you will still be able to access to page *website*/benches, but it will no longer appear in the menu.

For all of our clients, we also still create a Hidden Menu or System Menu, where we can put Log In, Register, Site Map, and other menu items that we want to be able to access on the front end of the site, but do not want to include on a visible menu.