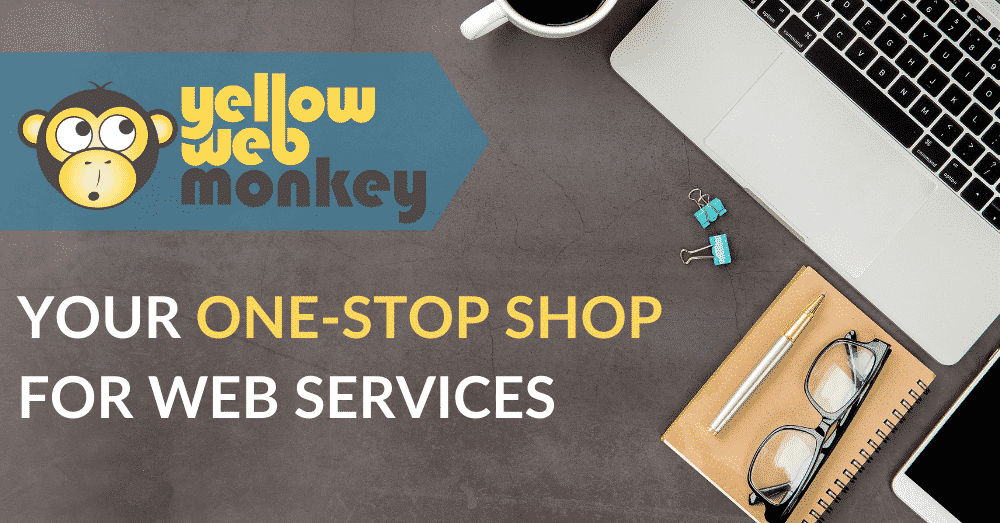 Log into your website through Joomla.
Got CONTENT>>ARTTICLE MANAGER.
Open the article you want to copy
Select the "Save as Copy" button.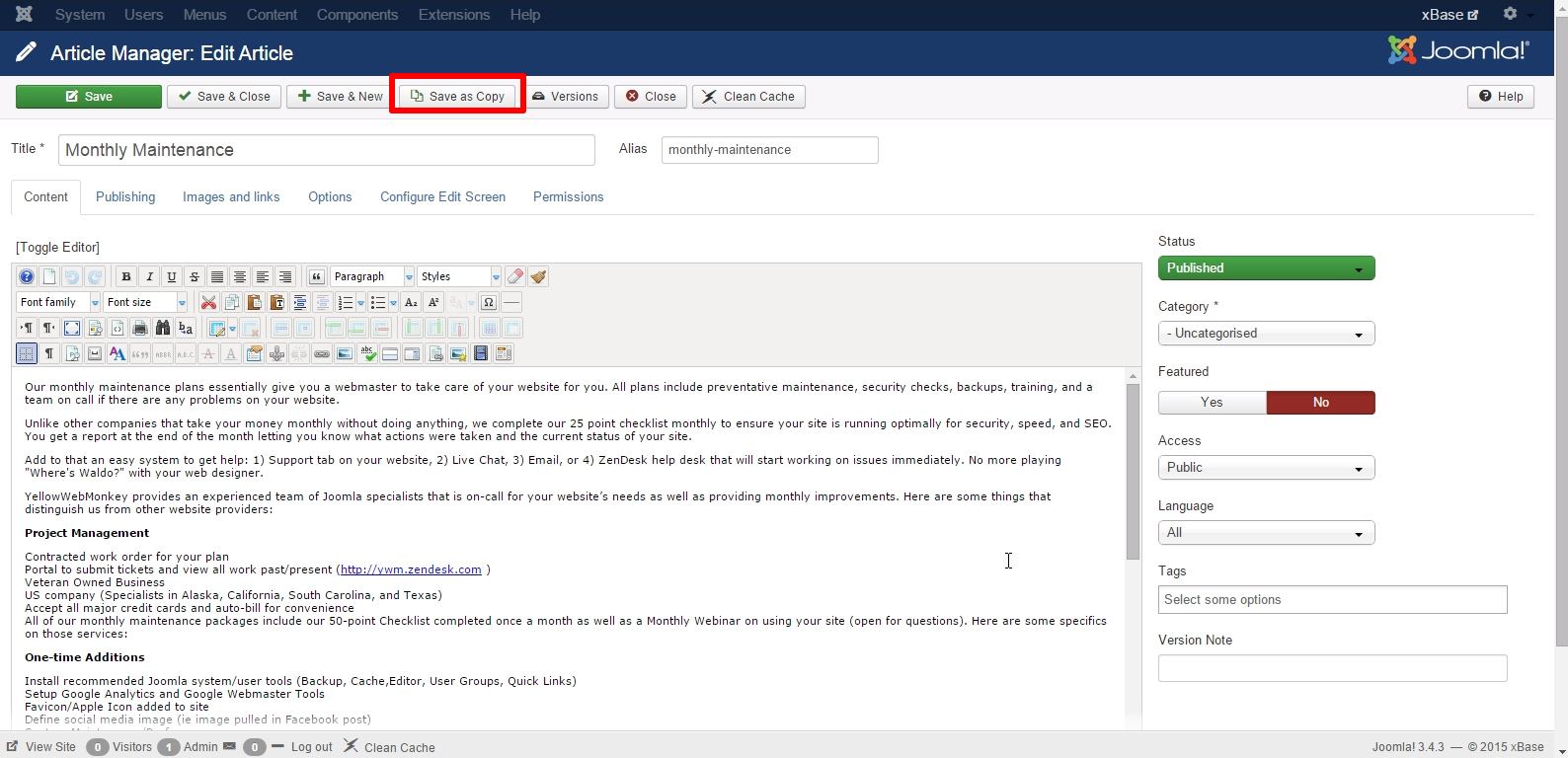 The copied article will automatically open with a suffix added to the article title and alias (in this example "(2)"). It is also default to an unpublished status.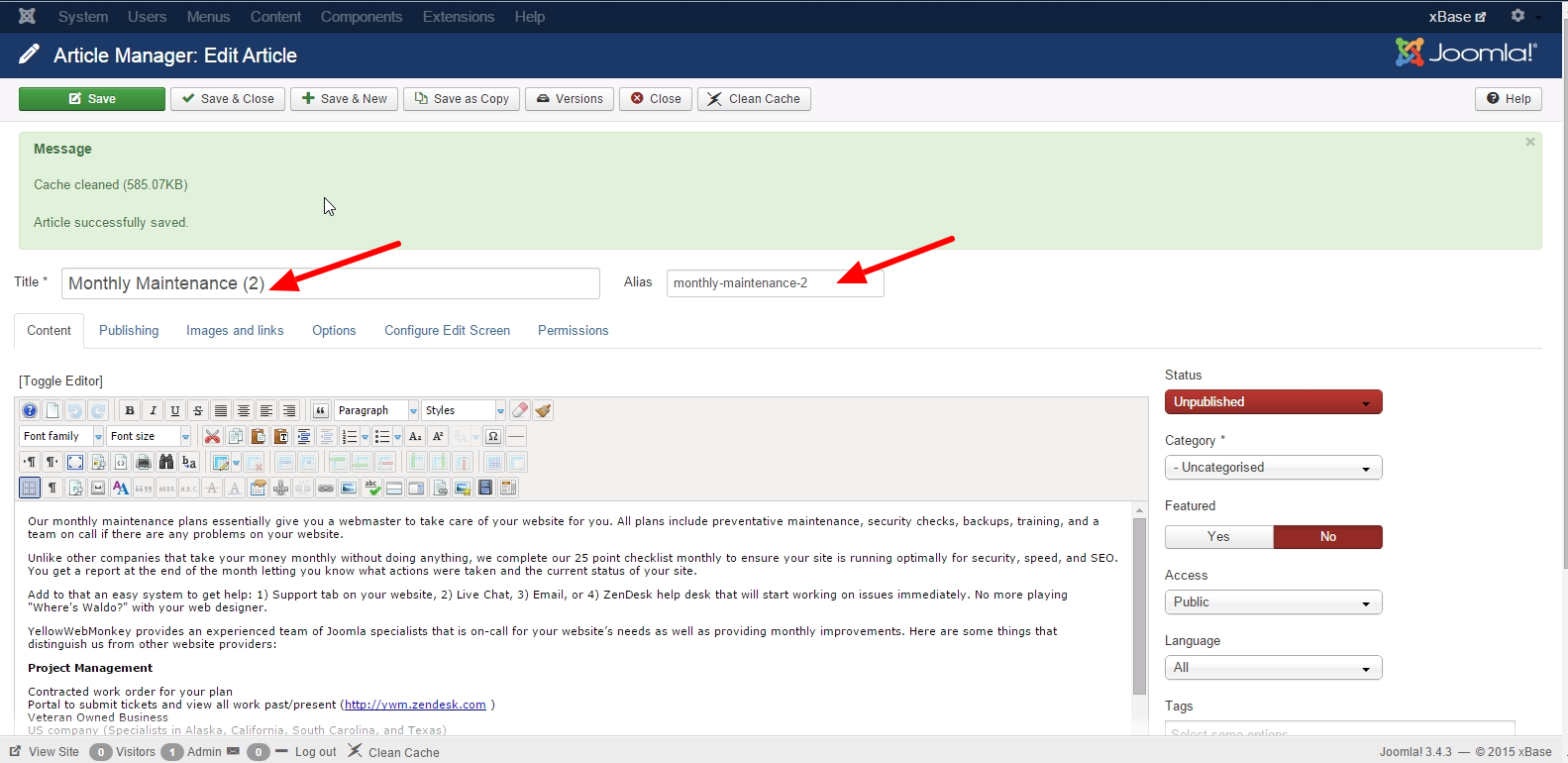 Your copied article is now free to be editted.
YellowWebMonkey Web design offers reliable website design, SEO and digital marketing services for Joomla, WordPress and Shopify sites. We strive to be a one-stop shop for all your web needs.