Cancelling an Order in Tienda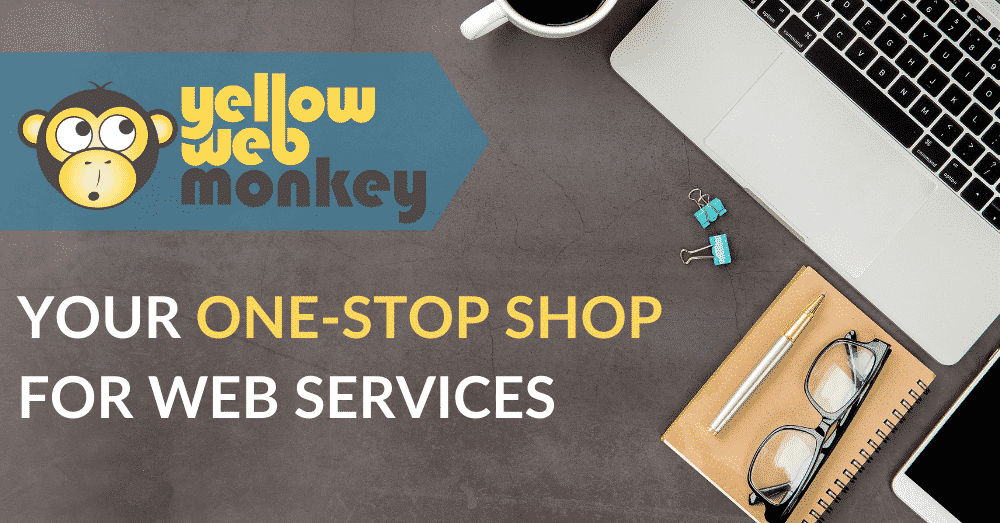 Login into your website and choose Tienda from the Components dropdown. From the Dashboard choose Orders.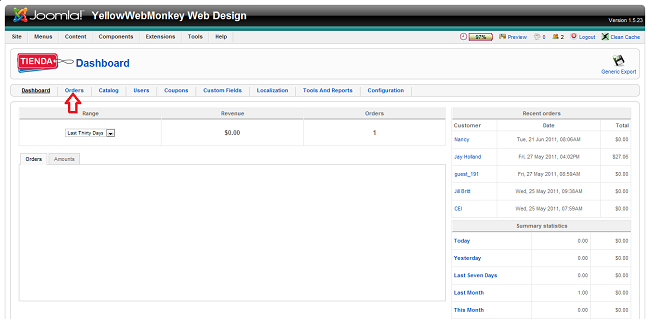 Click Ordered Items from the side menu on the left. Then click on the ordered item you would like to cancel.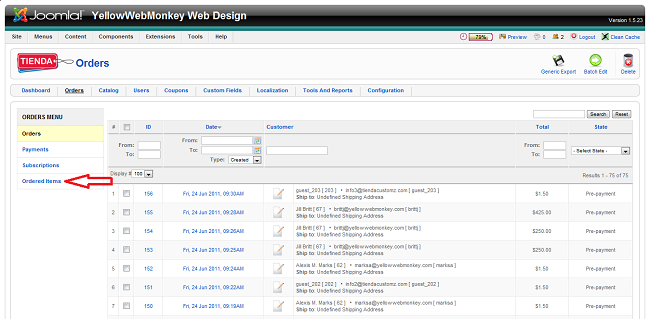 Click View Order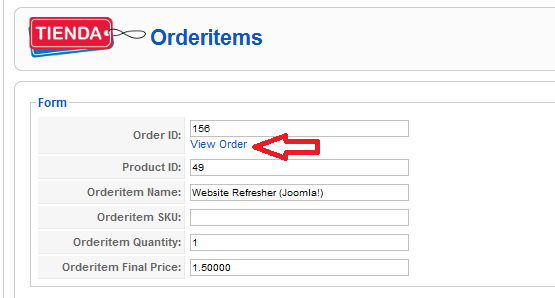 Go to Update Order on the right side and select Canceled from the dropdown list for the New Status. Click Update Order.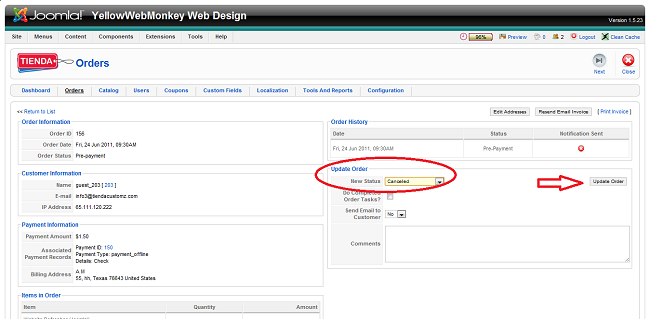 Hit Close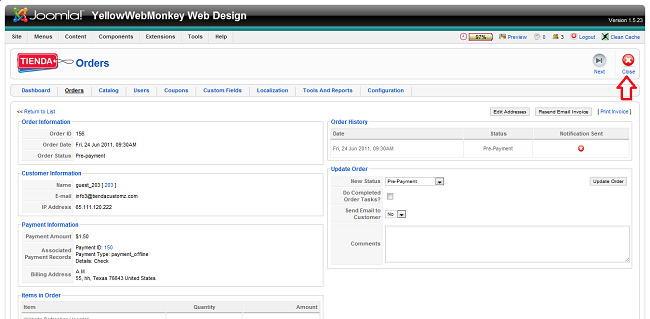 YellowWebMonkey Web design offers reliable website design, SEO and digital marketing services for Joomla, WordPress and Shopify sites. We strive to be a one-stop shop for all your web needs.