First open the article you wish to edit.
Scroll down to the text panel and find the text you wish to change.
Notice in the text bar you have the "B I

U

." These stand for Bold, Italics, and Underline, three font styles you can use.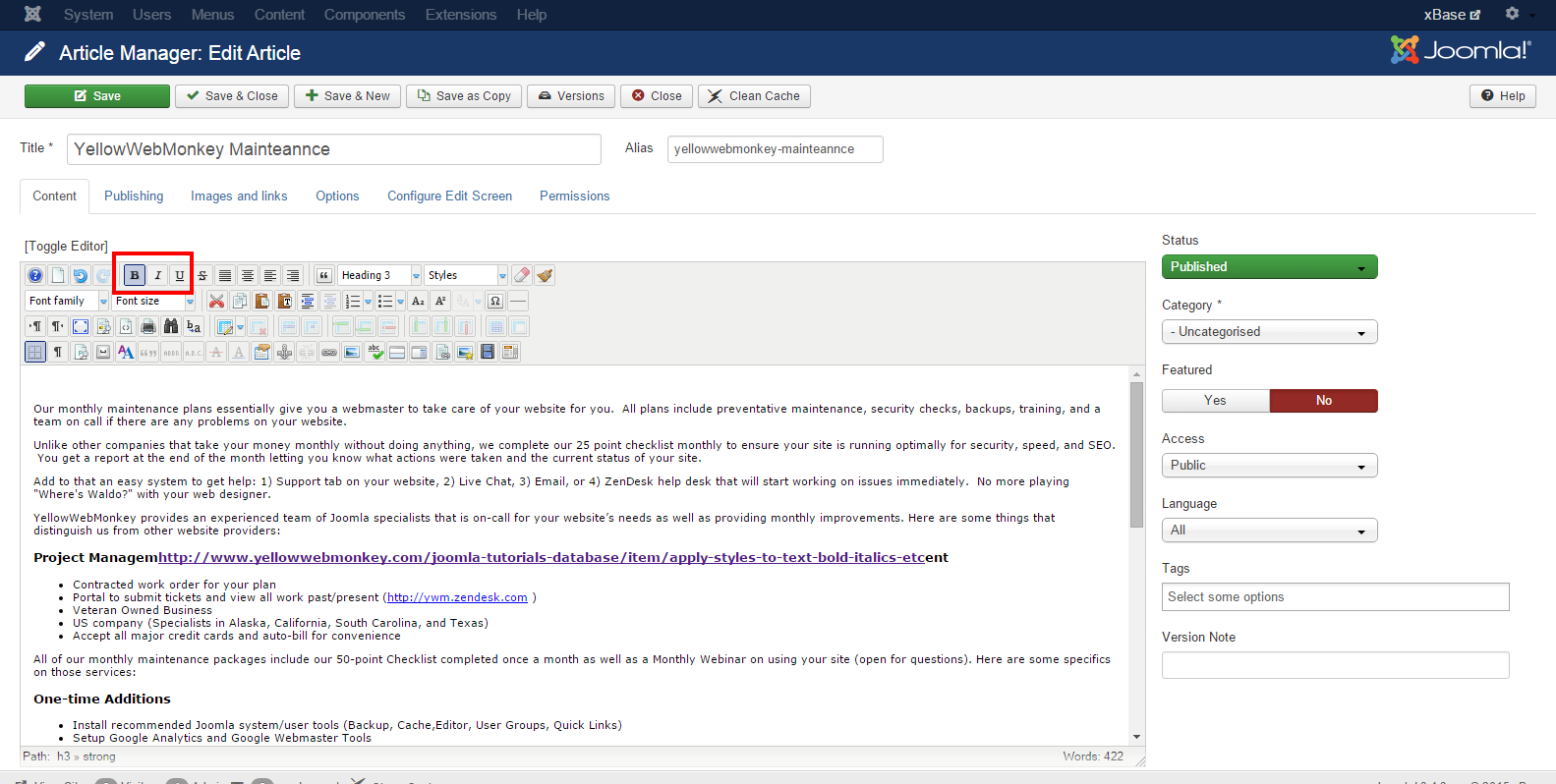 Highlight the text you wish to edit.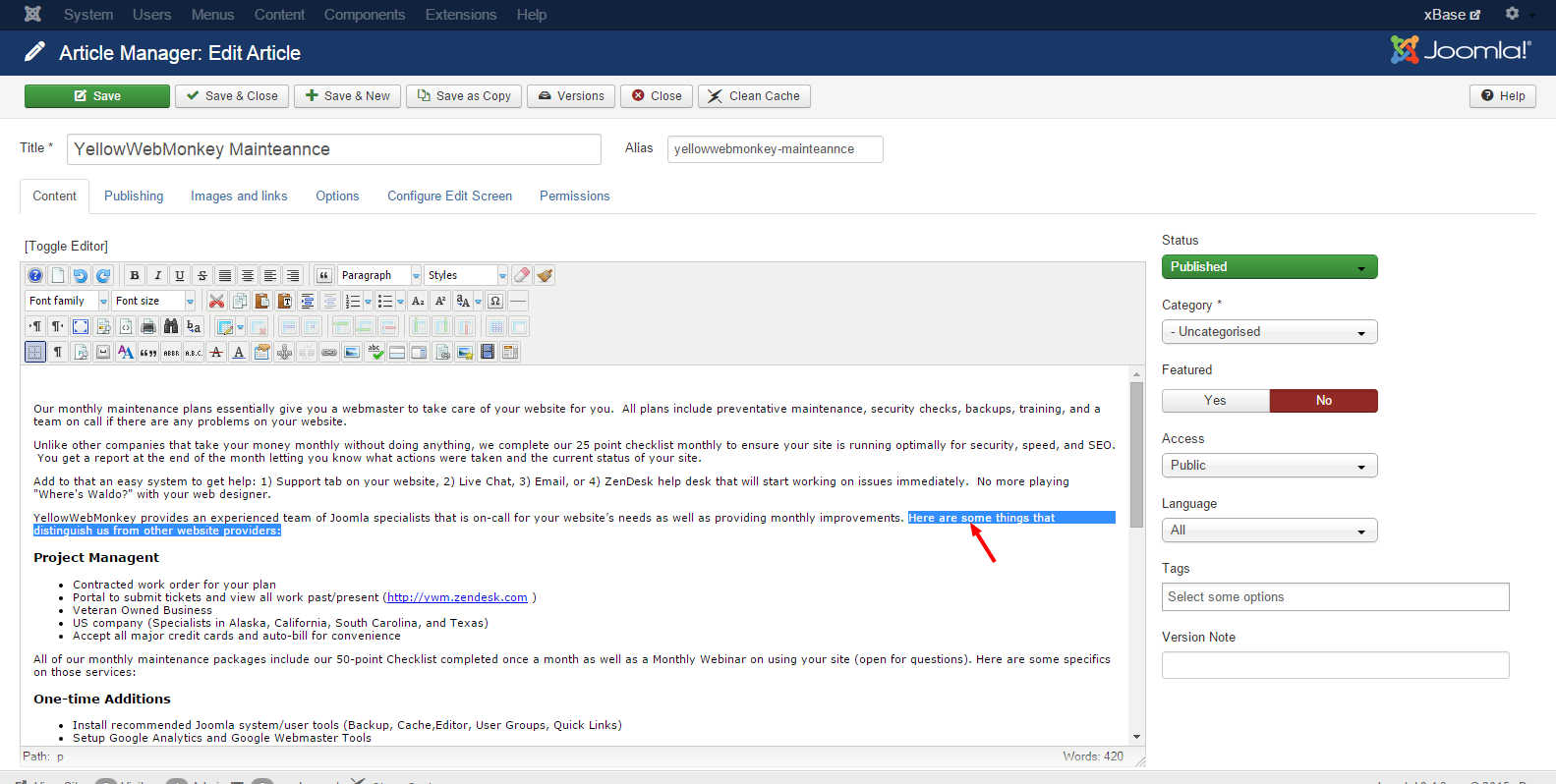 Now click the B I or U button, whichever you wish to use. In this case, I used all three.
Once finished, you should have editted font styles!
Click save on the top right of the screen to save your changes.