Adding a New Product
Click Components>>MijoShop>>Products

Click Insert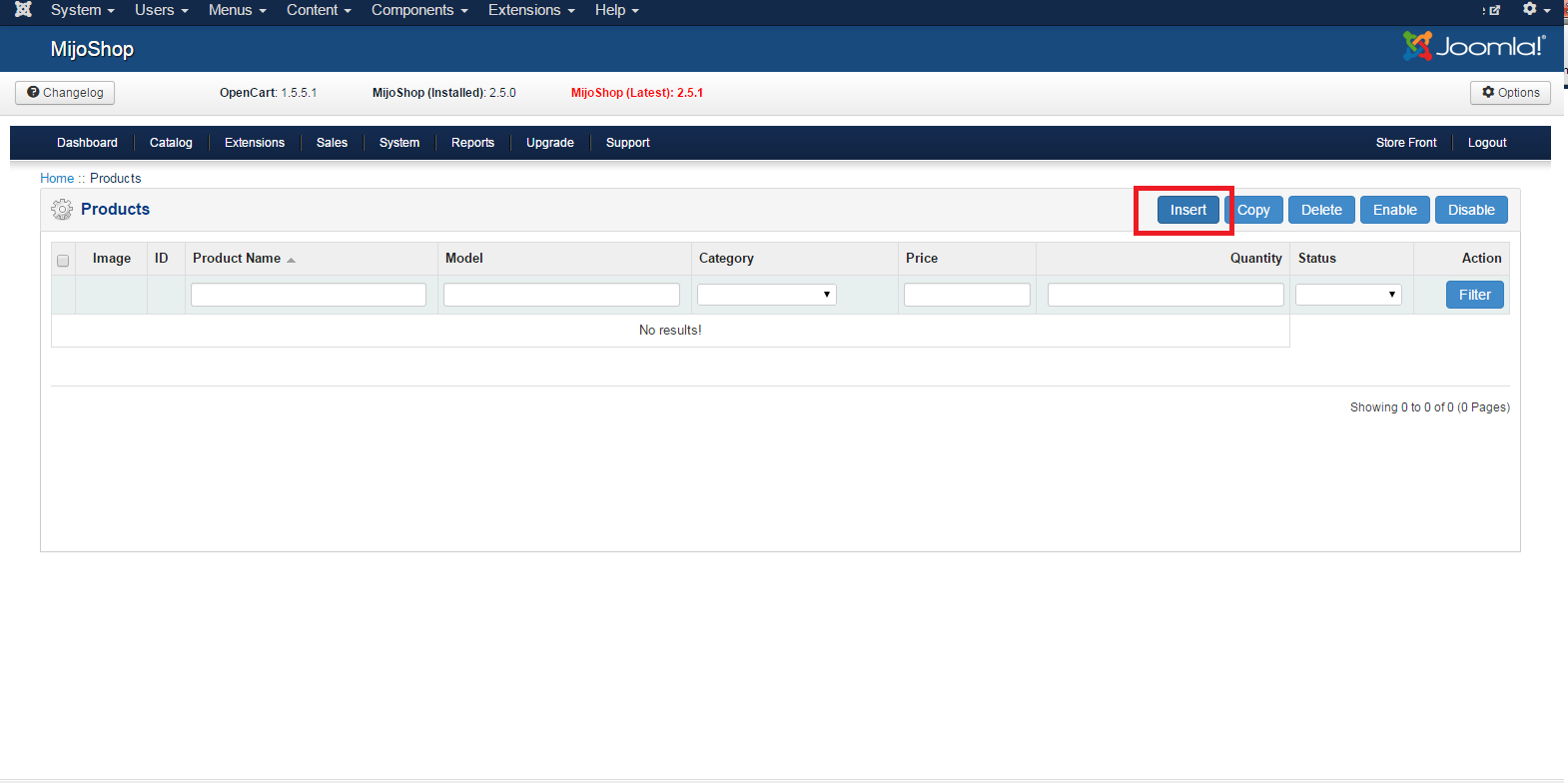 Add all of the pertinent information as it relates to your product in the various tabs
Some of the key elements are:
General Tab – everything
Data Tab- See Below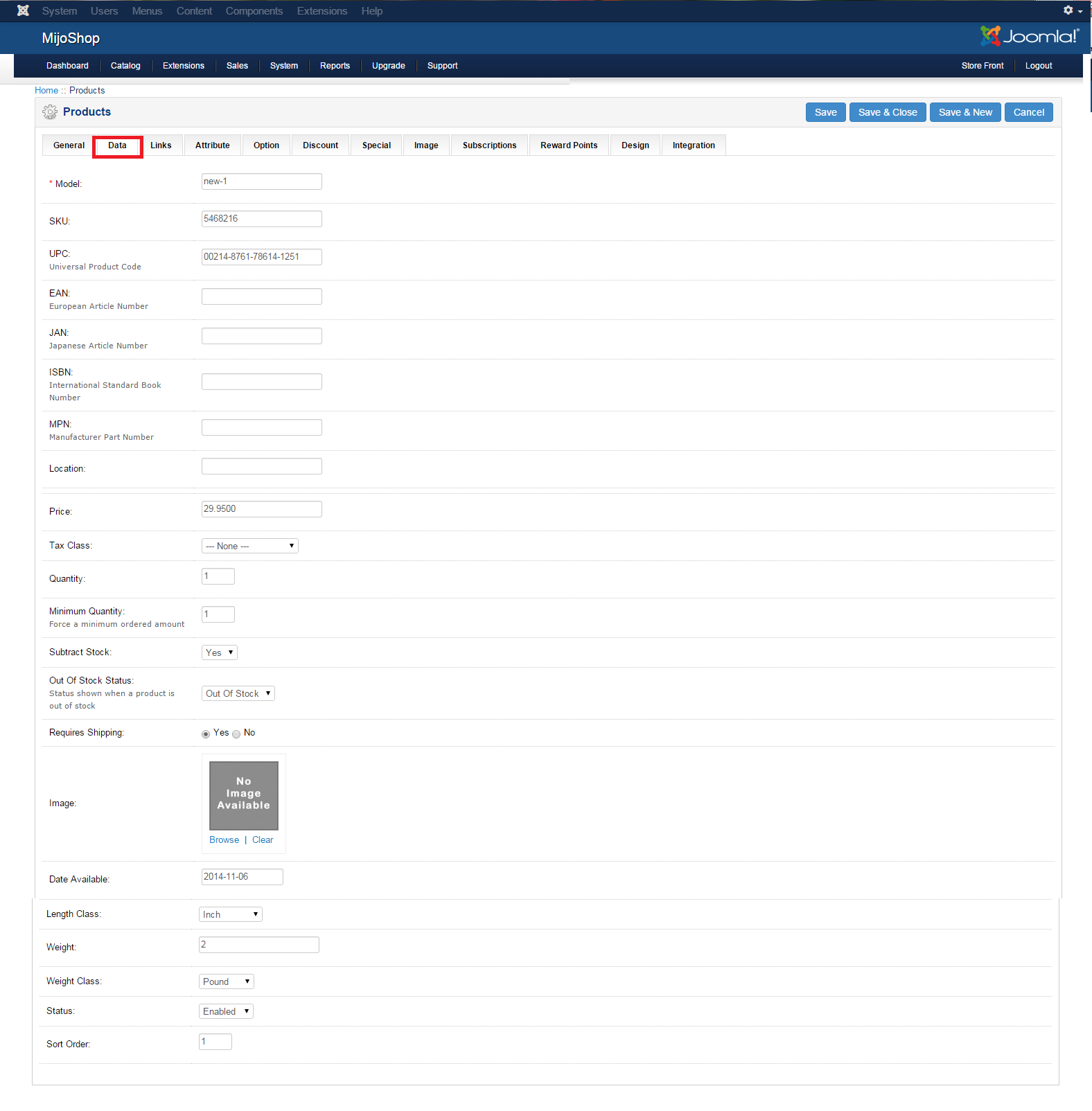 The others are used on an as applicable basis and are self explanatory
Such as:
add alternate images in the "images" tan
add specials in the "specials" tab
When all the information for the product is added Save & Close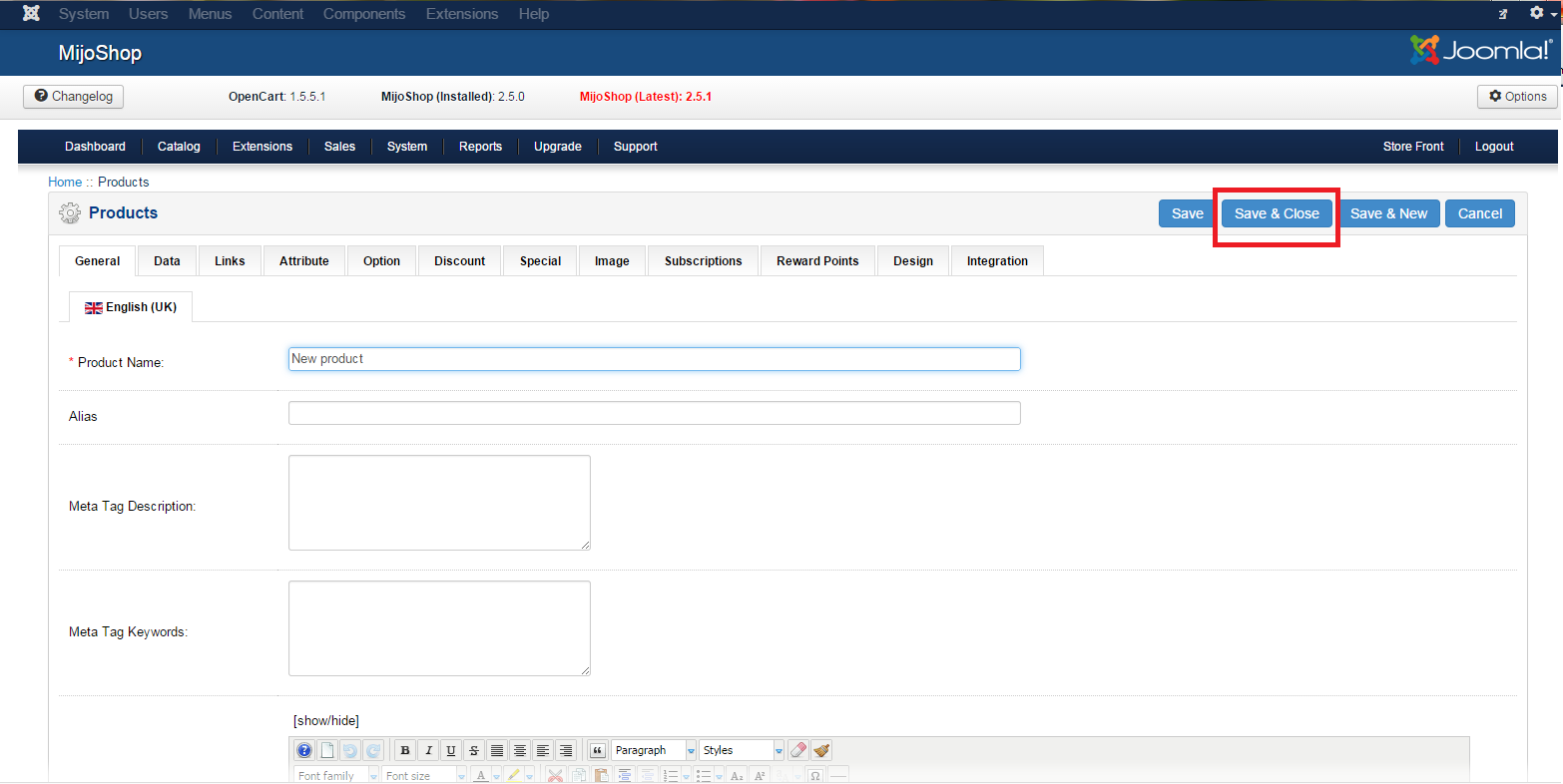 Copying an Existing Product
If you are adding a product that is very similar to a product you already have in your catalogue you can copy the existing product.
This will create a copy you can edit.
See below for instructions
Select the product you want to copy by putting a check mark before the product and then clicking copy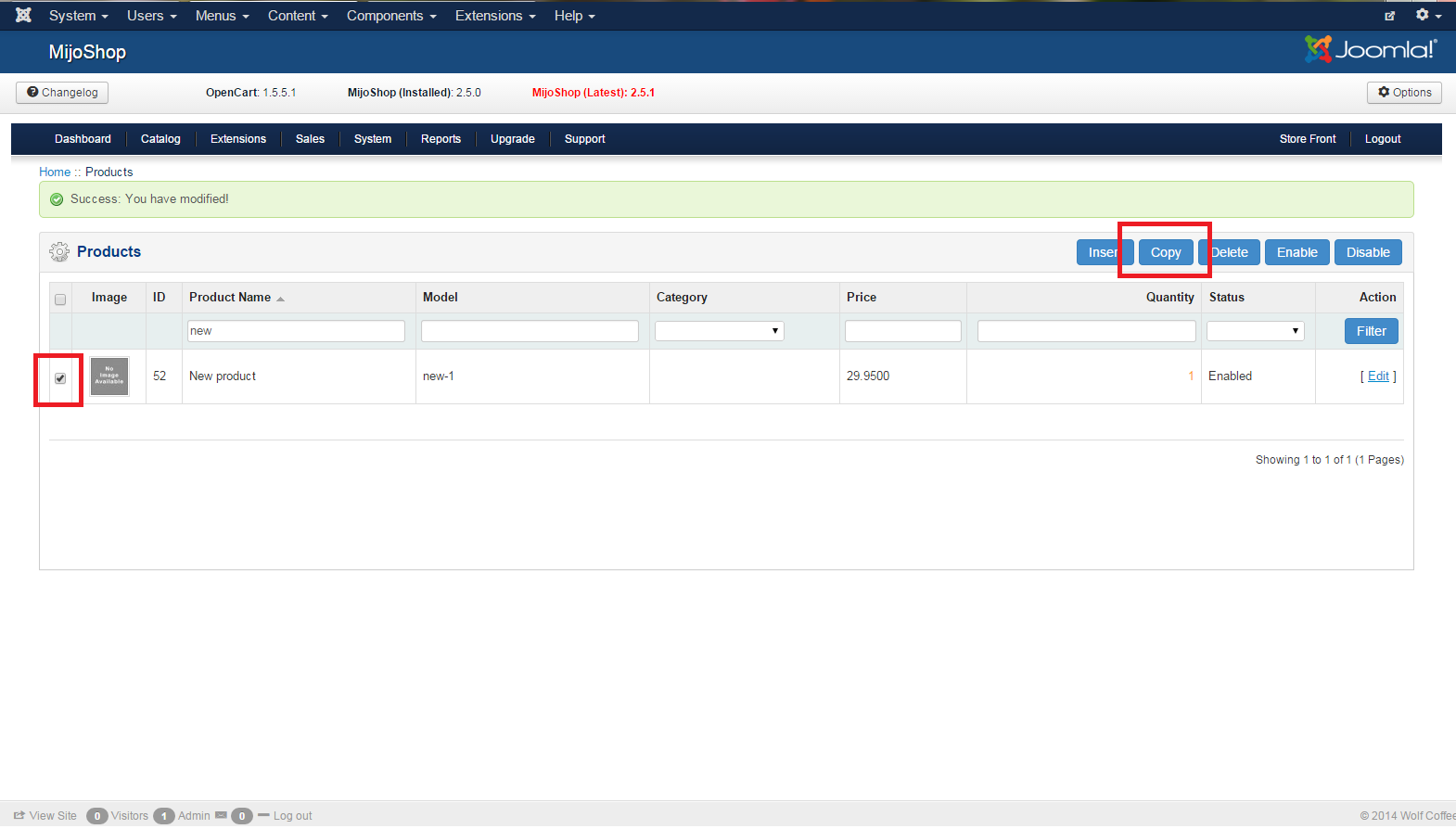 The copied product will be automatically disabled.
Click "Edit" to edit the product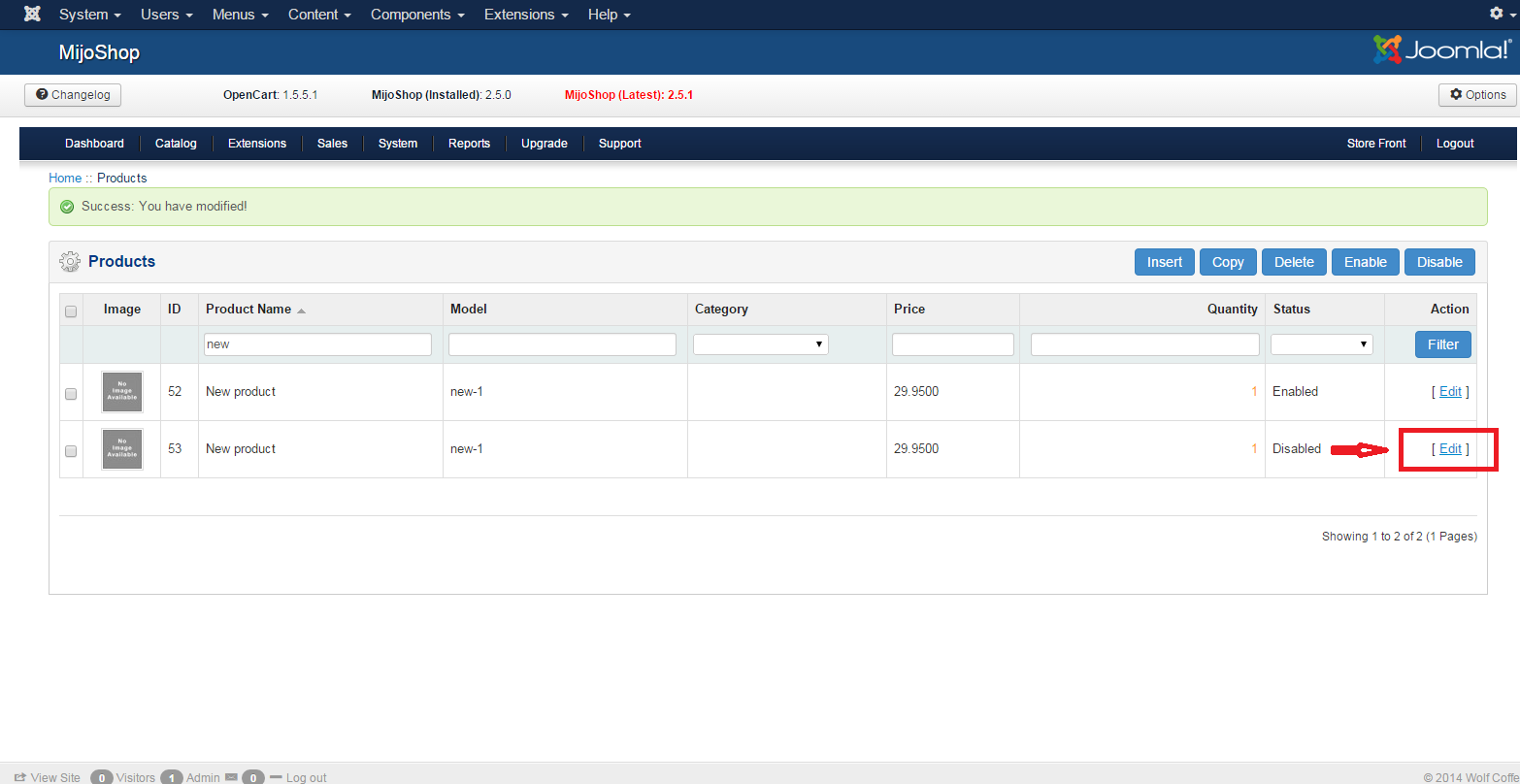 Change any settings necessary to update the product.
Save & Close