To upload large files you will need to download Filezilla https://filezilla-project.org/.
When you download and open up the program go to
File>>Site Manager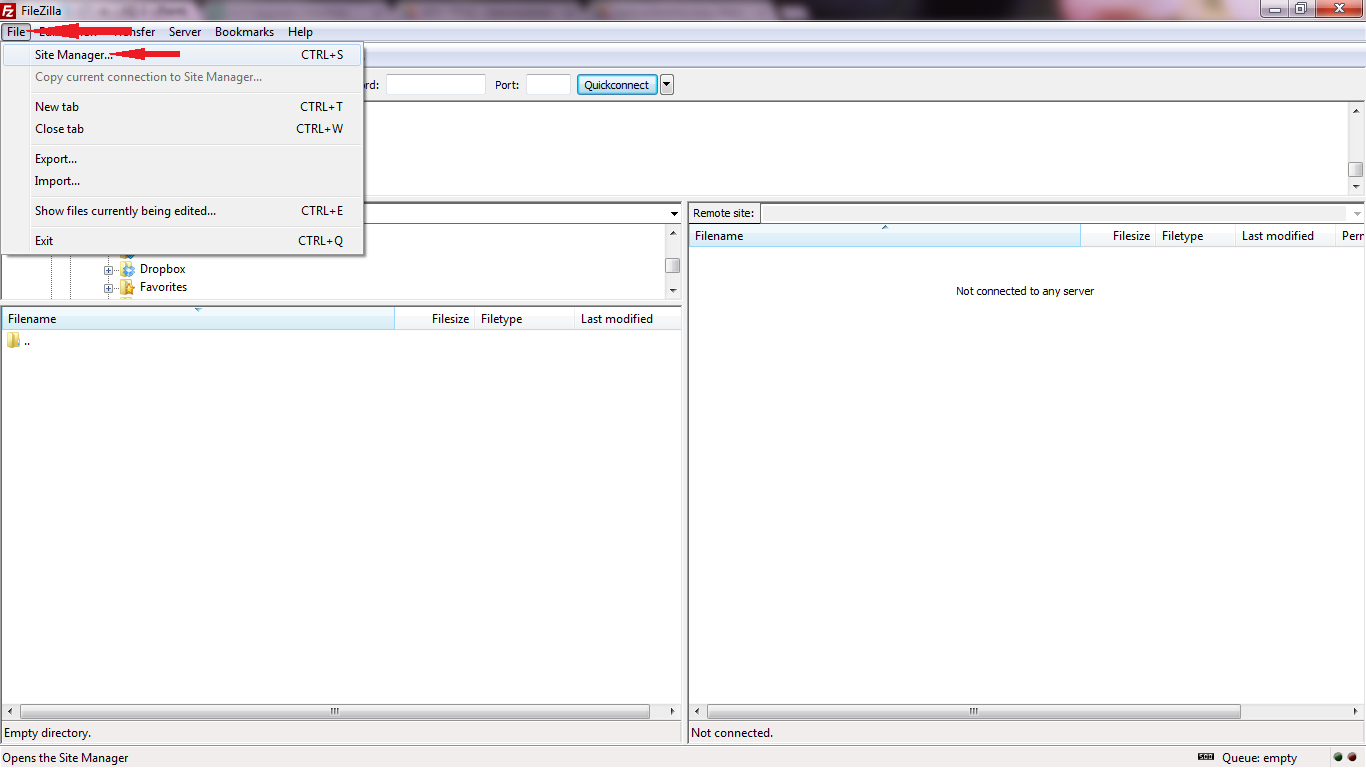 Pick the New Site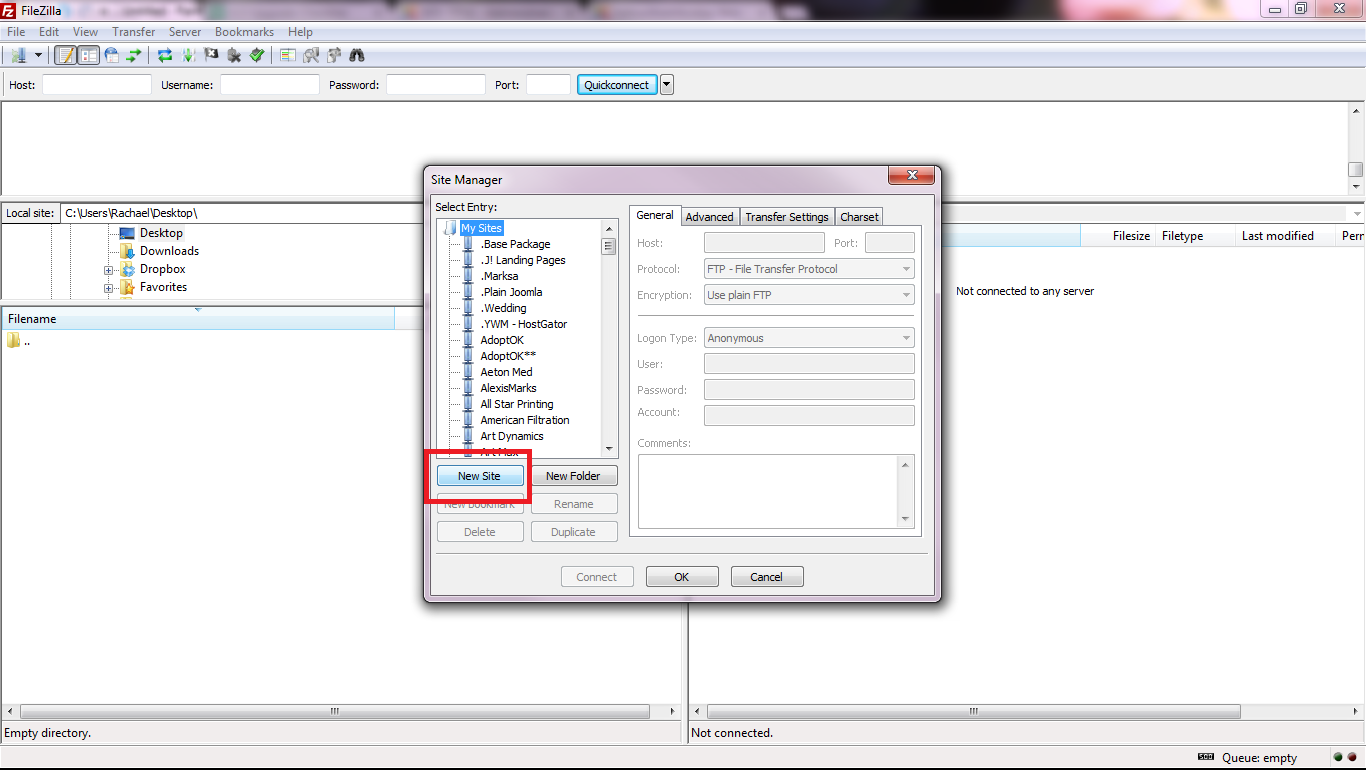 Use your FTP login access to access your site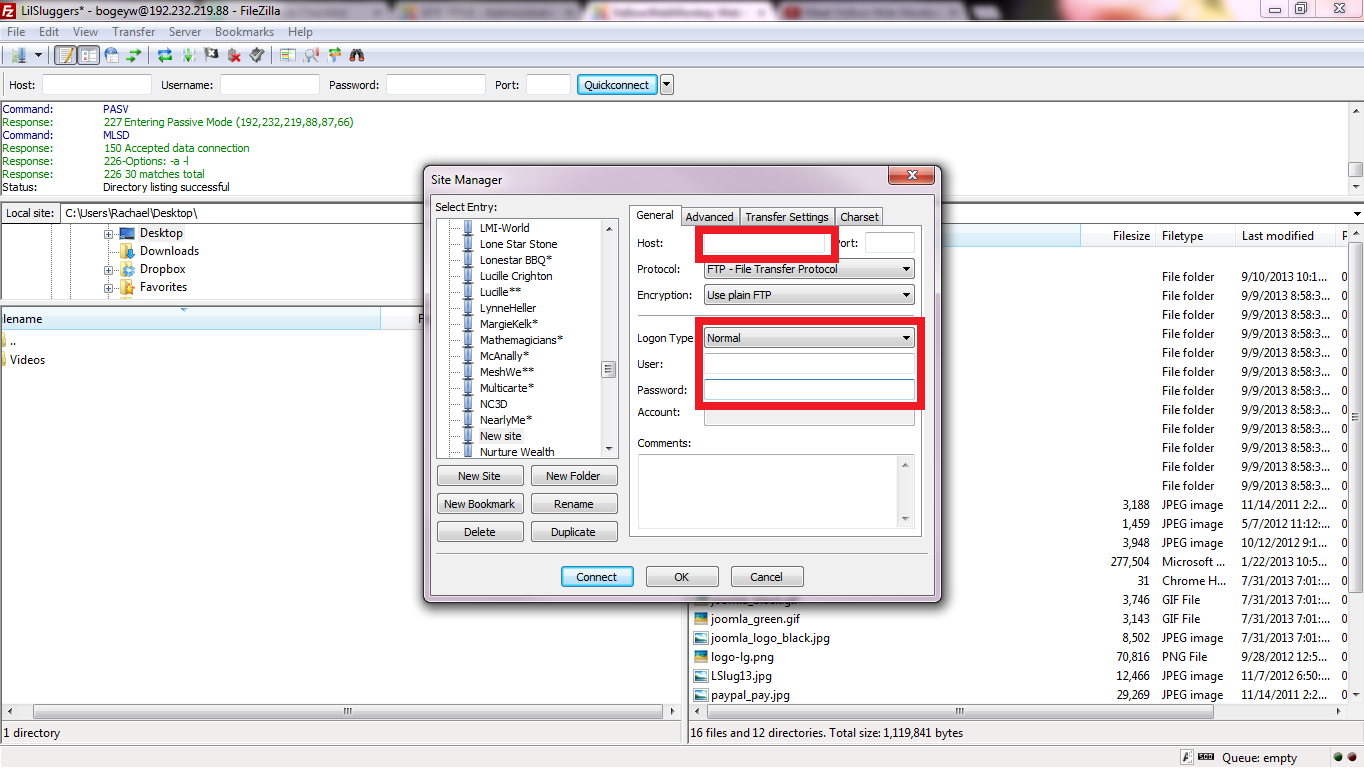 FileZilla works much like Windows explorer in that you can drag and drop files.
Select your "images" folder to open it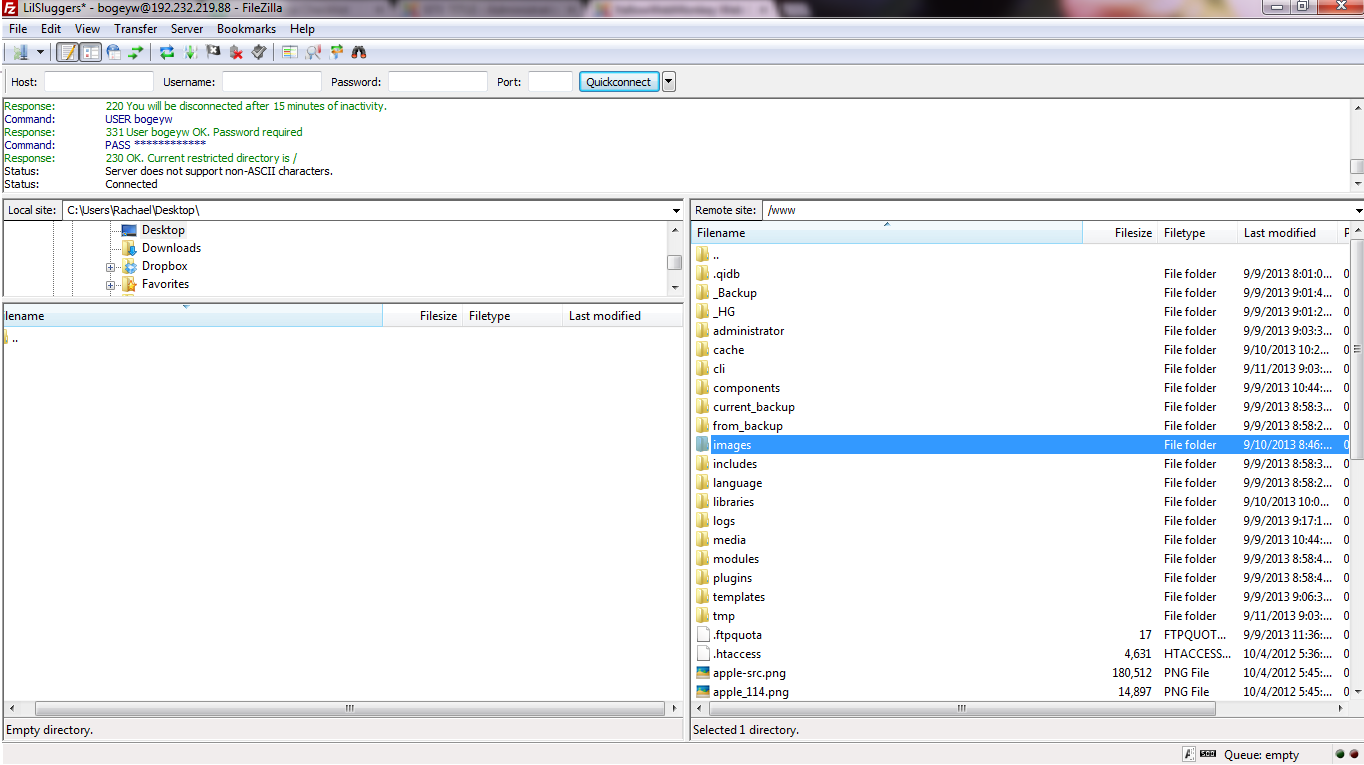 This is where you will get the files from your local computer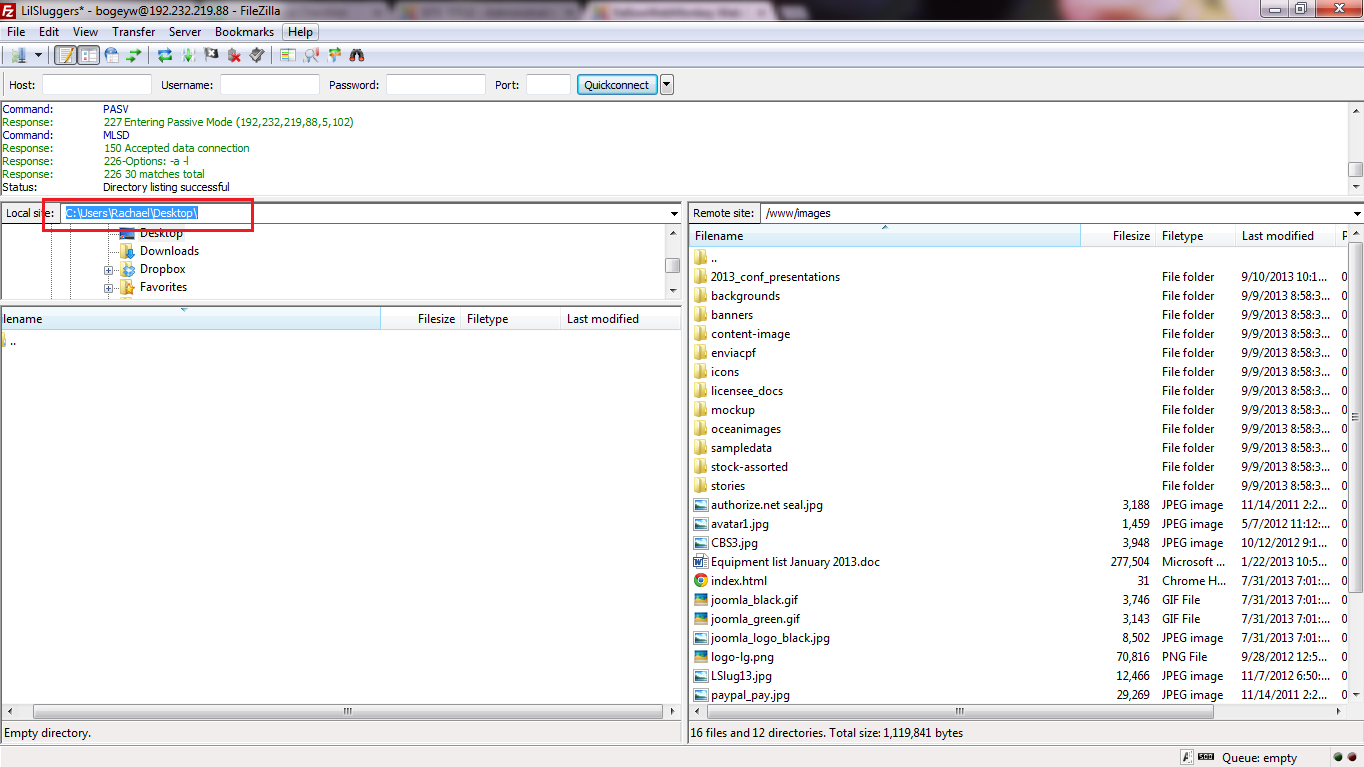 You have two options when adding files to your site
NOTE your file names cannot have spaces in them
i.e. DO NOT Use: video 1.mp4
Use: video1.mp4 or video_1.mp4 or video-1.mp4
1. You can add the a new folder to your site and transfer the files to it
Select the root folder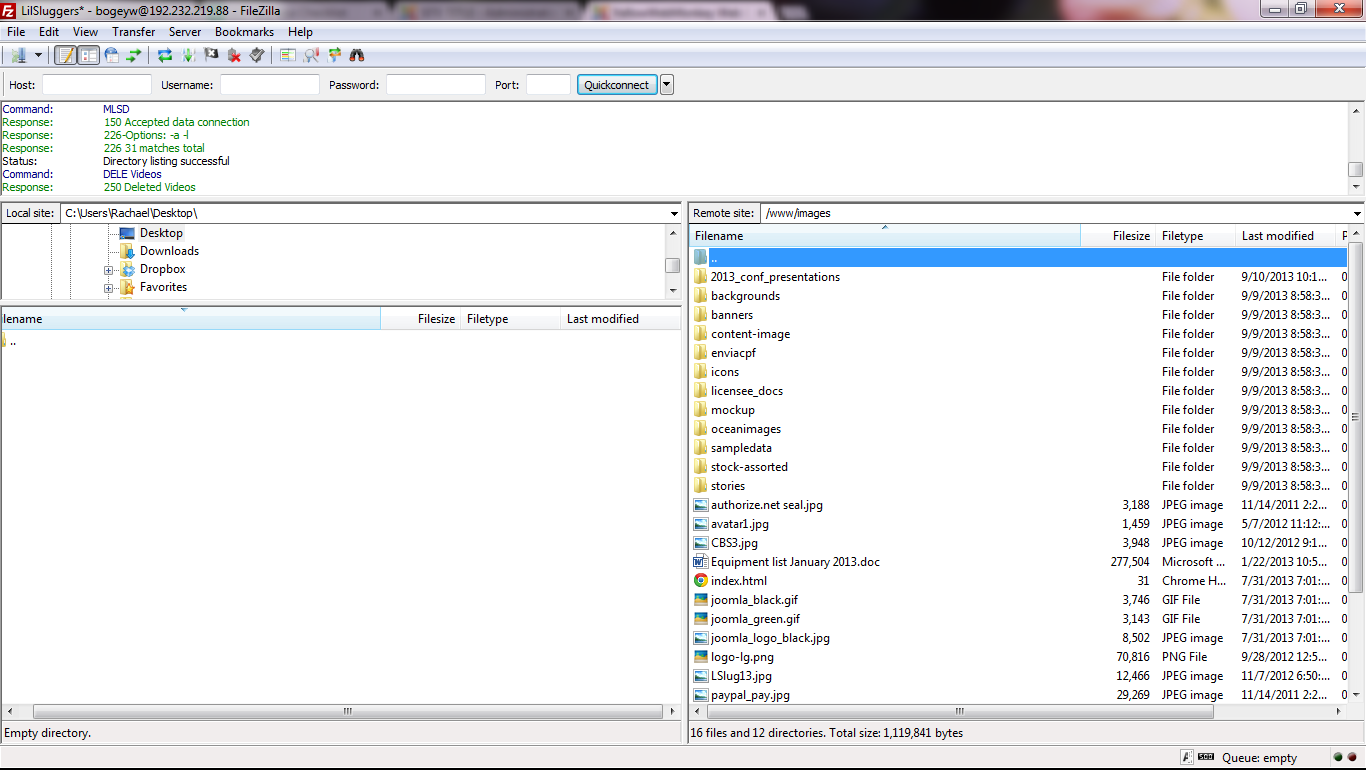 Right click and select "create directory"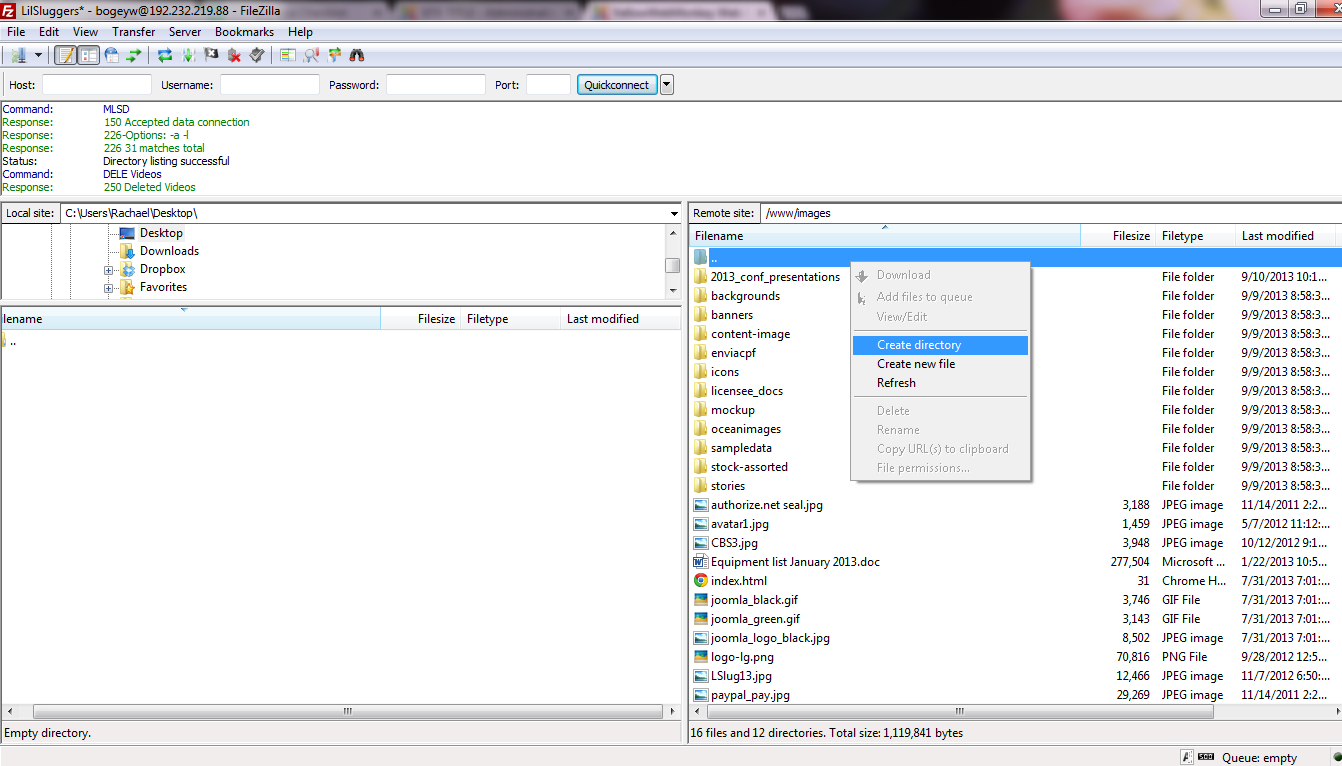 Add to the filepath with the name of your new folder i.e. videos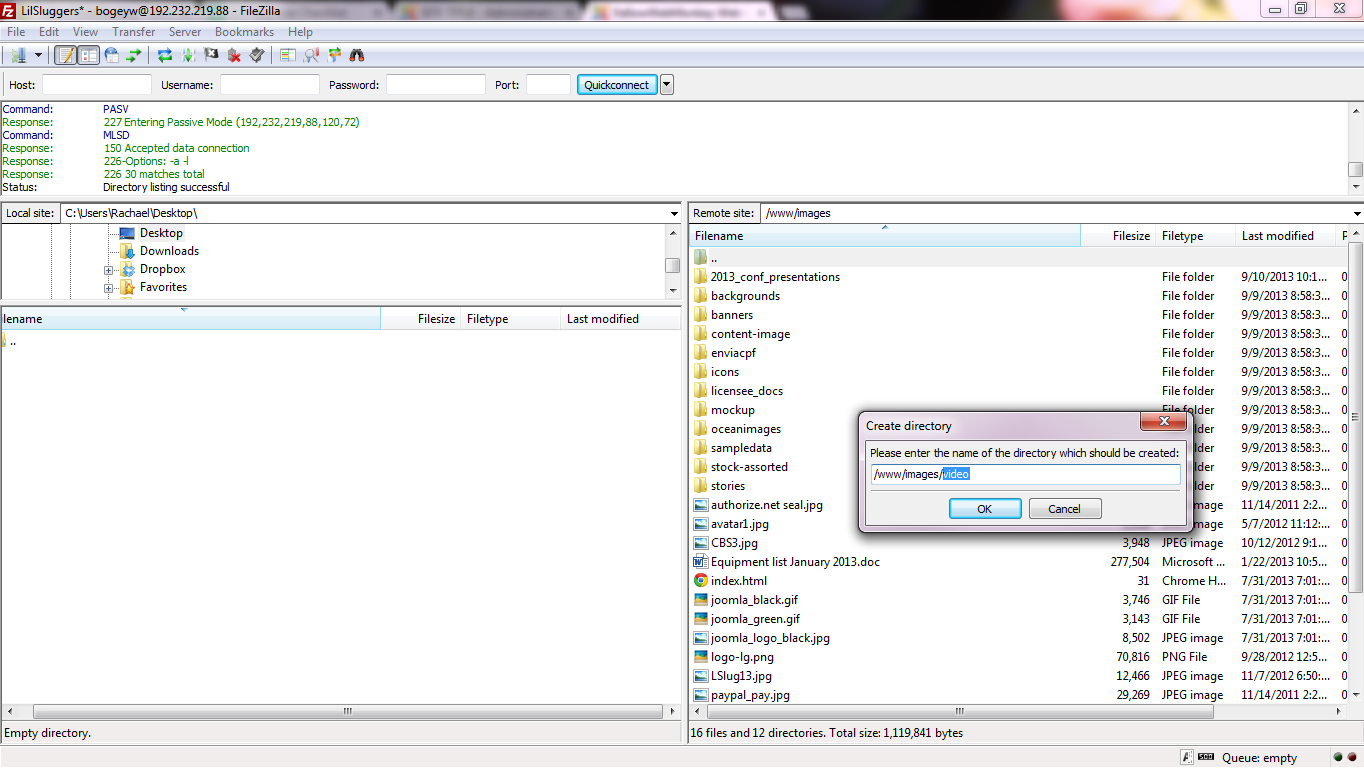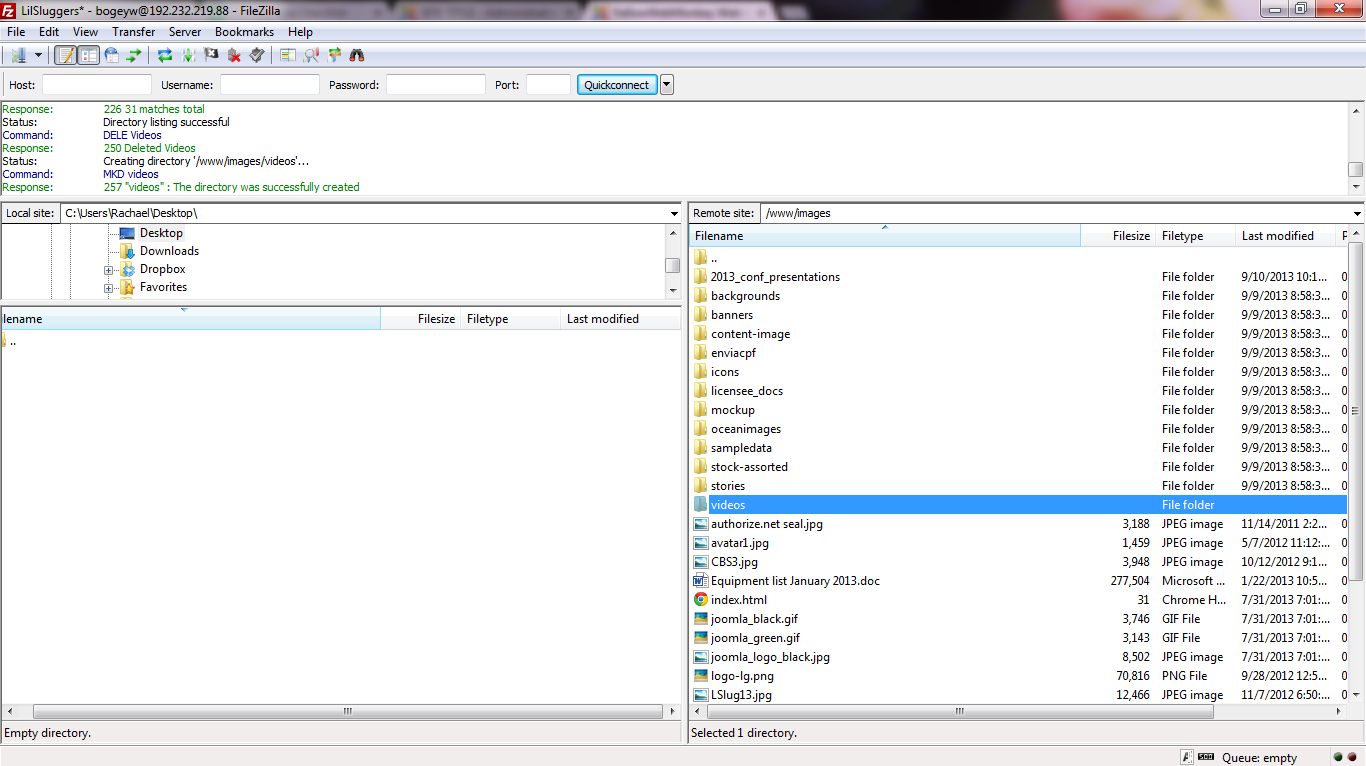 Now you can select that new file "videos" and drag and drop files into it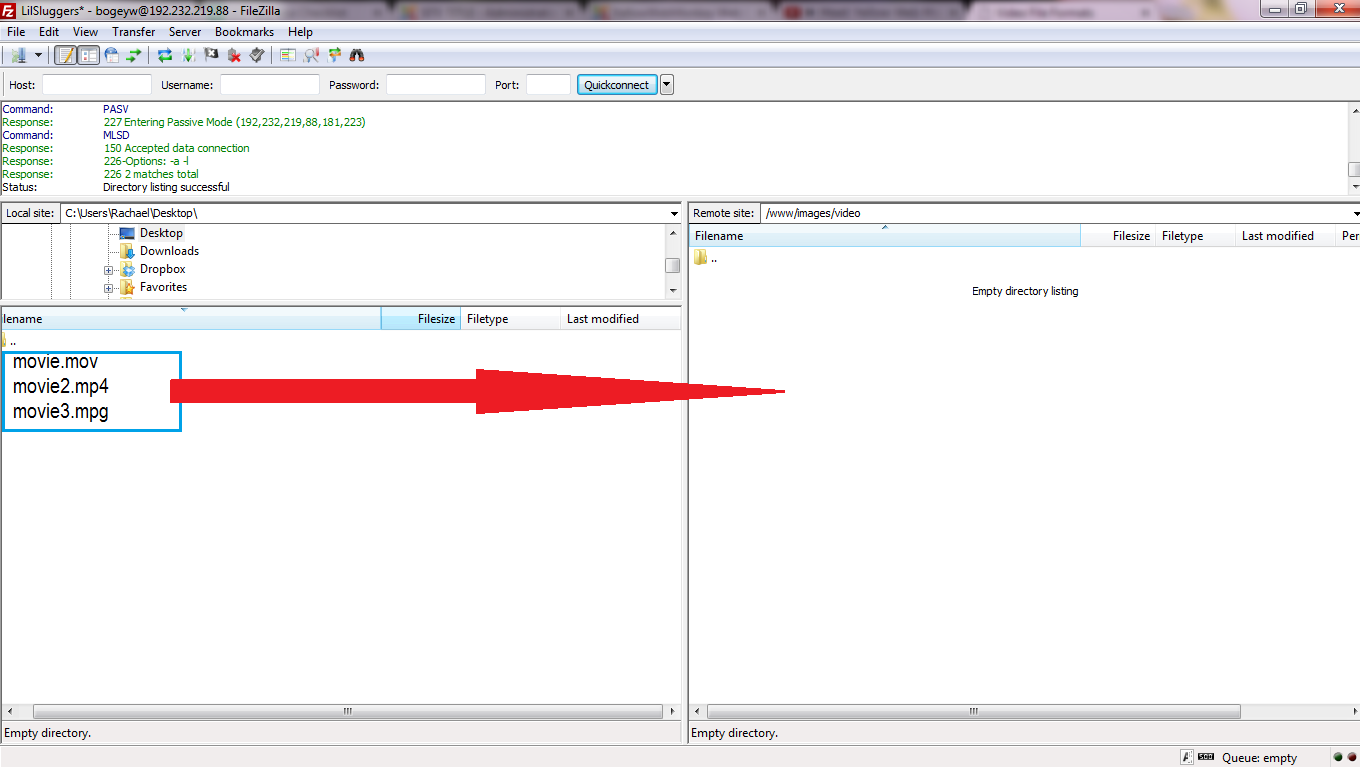 2. You can transfer whole folders to your site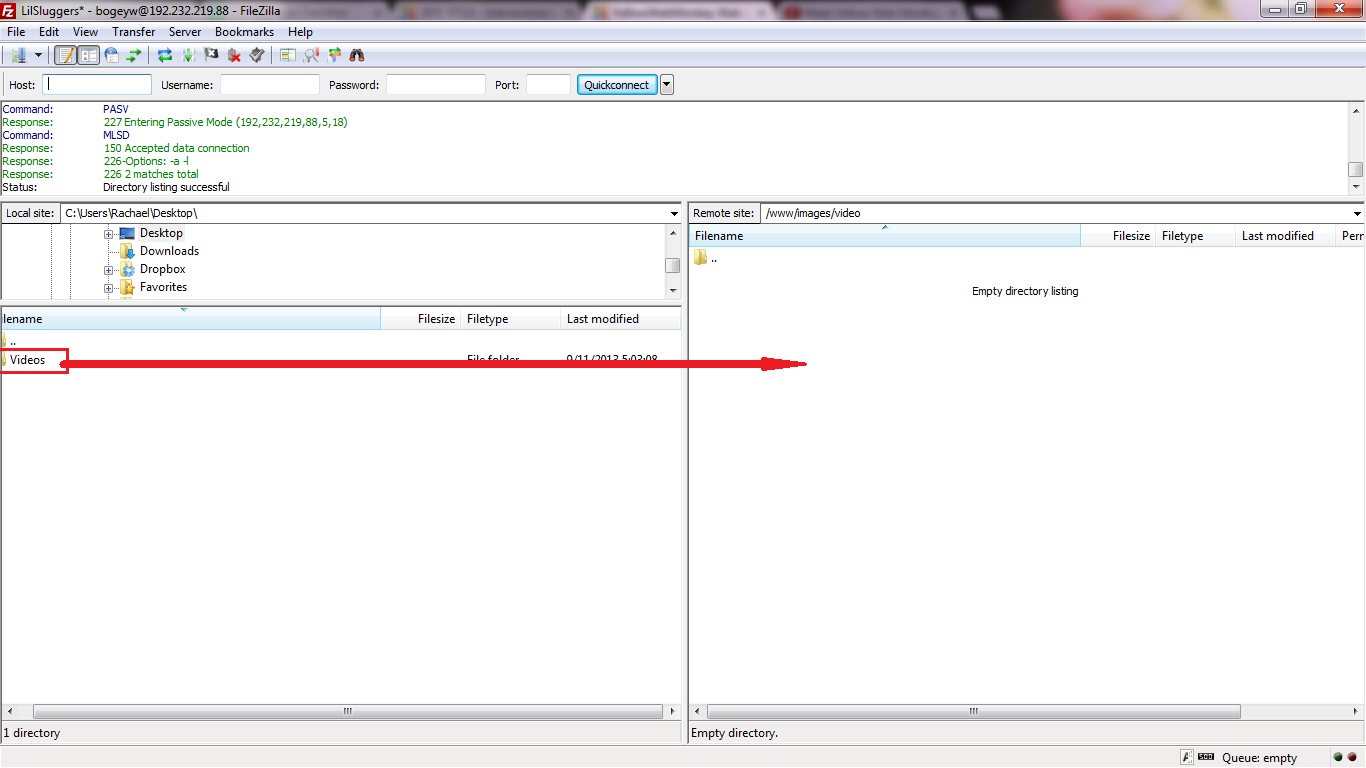 Hit F5 or View>>Refresh to ensure the files are on your site.