Login to your site and either choose the Quicklink for Banners (if installed) or choose Banner from the Component drop down.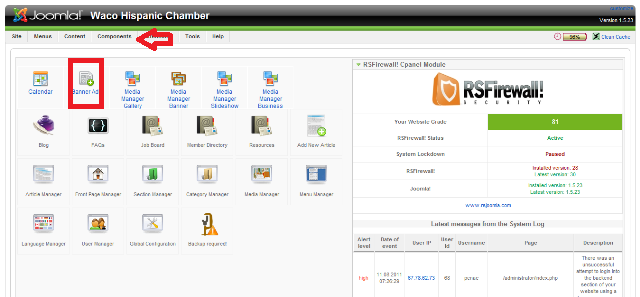 Choose Client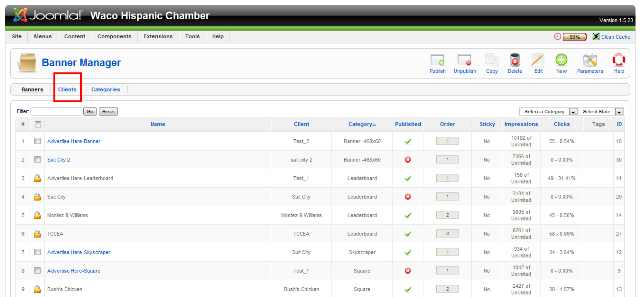 Add Client Information and Save
Choose New to add the Banner information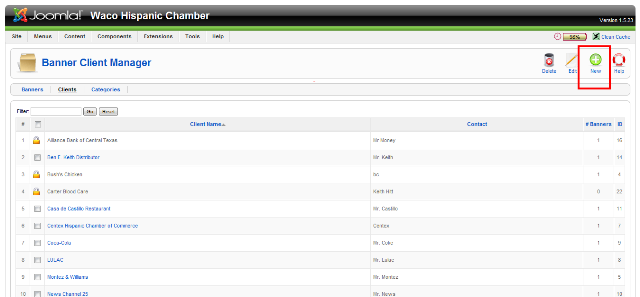 Add all Banner Information (see note on banner sizes below)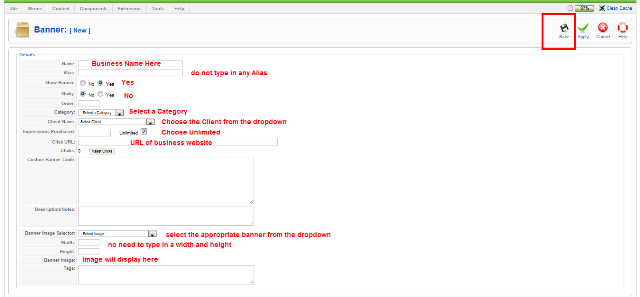 Click Save
When you choose a Category for your Banner, please note the dimensions of each one. You need to choose a category that suit the aspect ration (width x height) of your ad.
Square: 200 x 200
Banner: 460 x 60
Skyscraper: 120 x 600
Leaderboard: 728 x 90