From the Control Panel, choose the Article Manager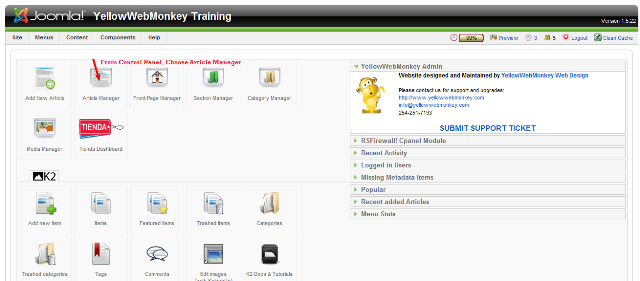 Click on the Article you want to add the image to
Click your cursor where you would like the image. In this case, top left
Then Click on the Insert/Edit Image button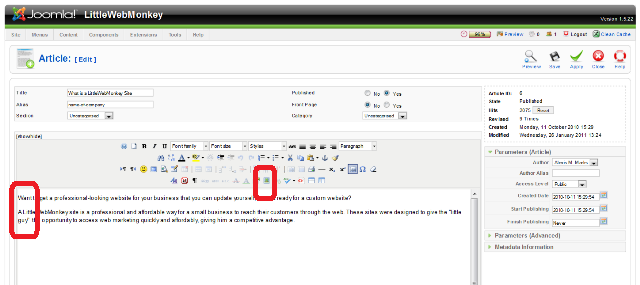 A new window will open. From the drop down in the center, click on the title of the image you want to add.
The url will appear at the top. No need to type in an Alternate Text. You can adjust the Image Proportions.
We will choose to Align the picture to the left. You can set Margins, Borders or Colors if you wish
Click Insert at the bottom of the box.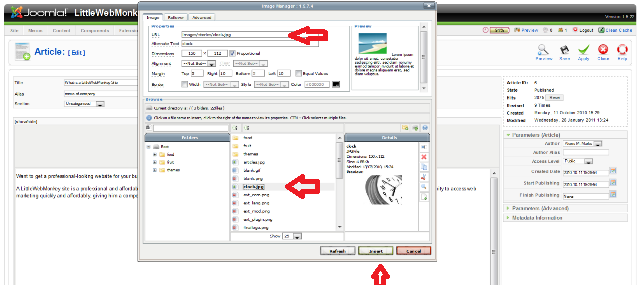 Your Image has been added to the Article. Now hit Save in the top Right