Login to your website. From the Control Panel choose Article Manager.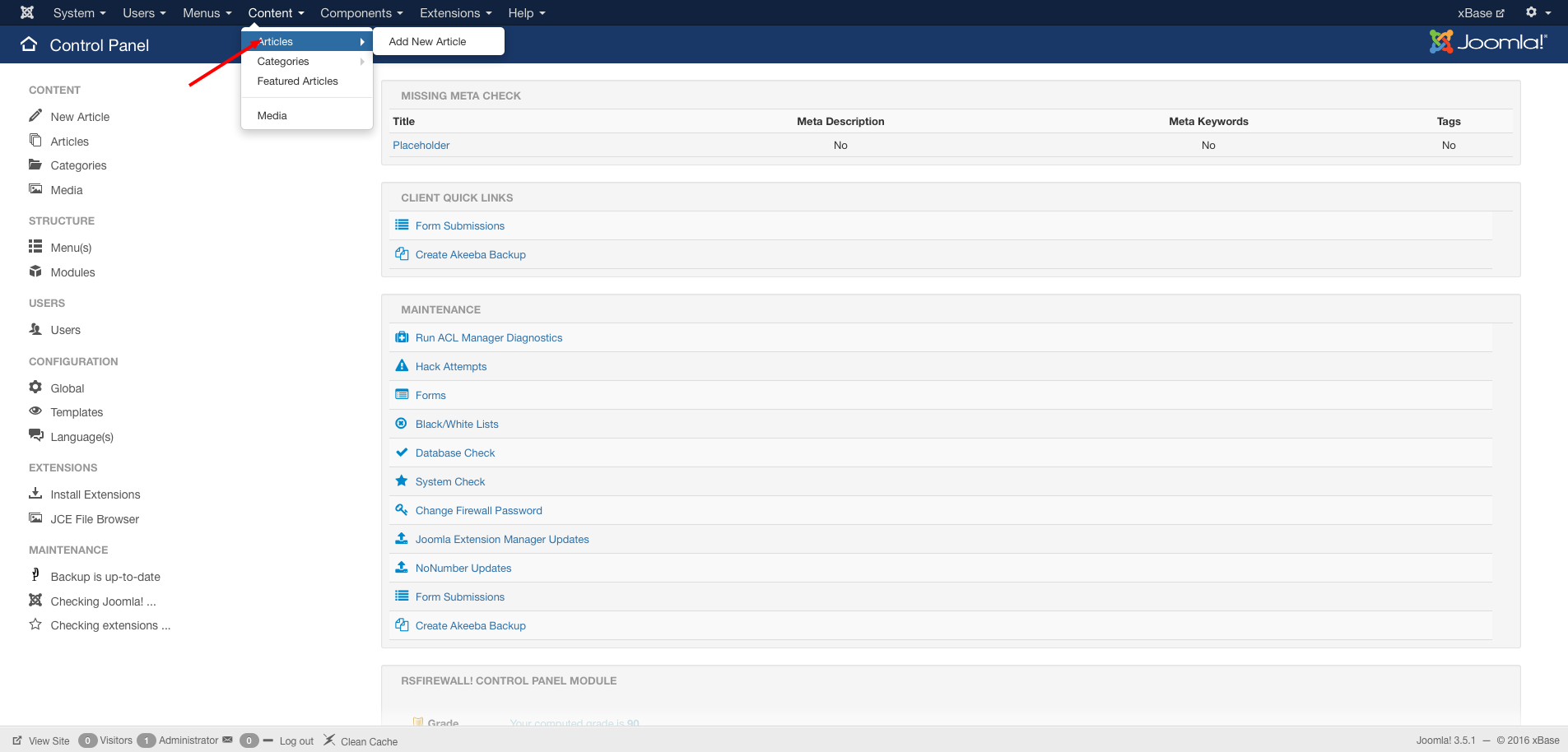 Choose the Article where you want to place the external link.
Left click and highlight the words you want to link. Click on the Link Icon.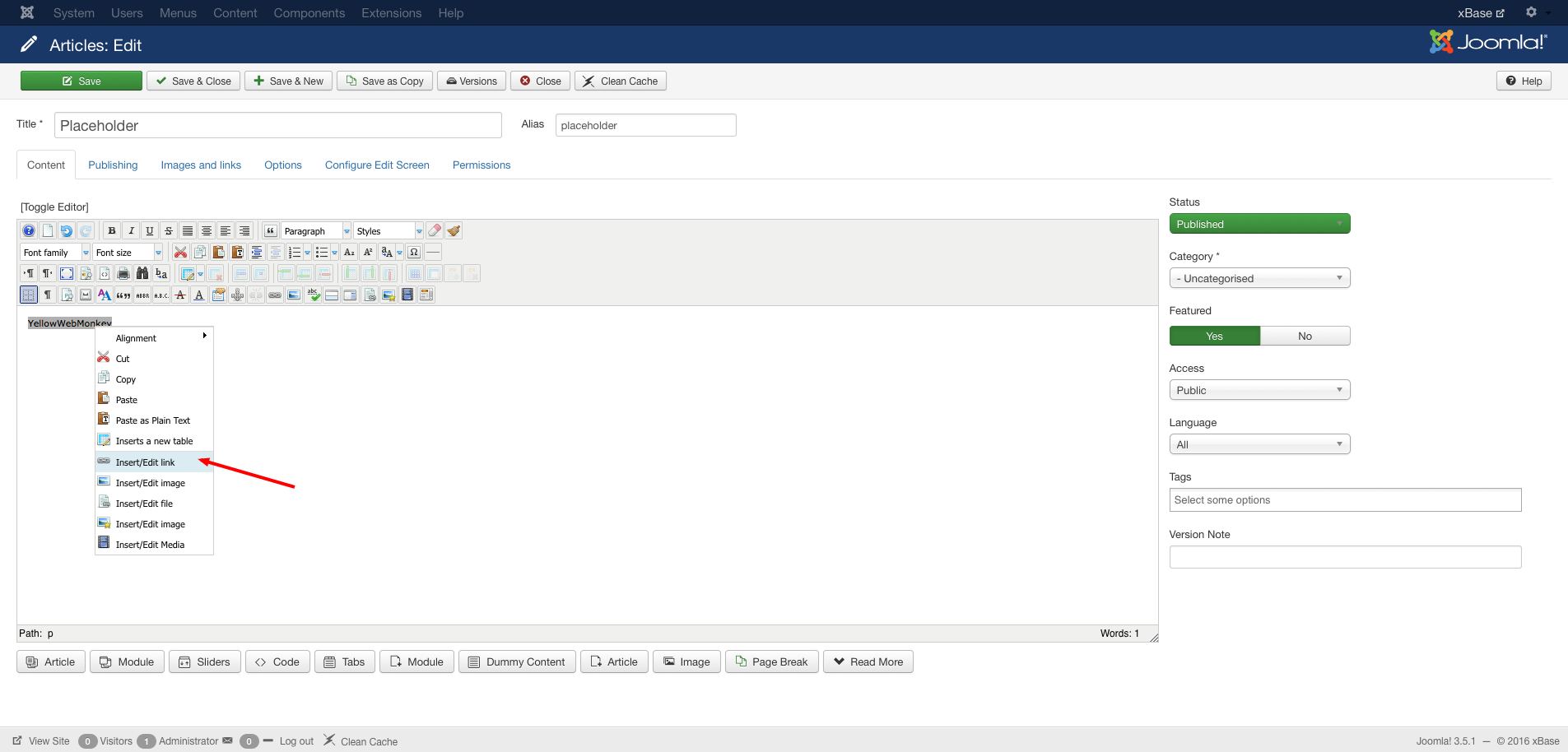 A new window opens.
Type the URL in at the top of the box.
At the bottom you can choose how the link should open. (you can also leave as is)
Hit Insert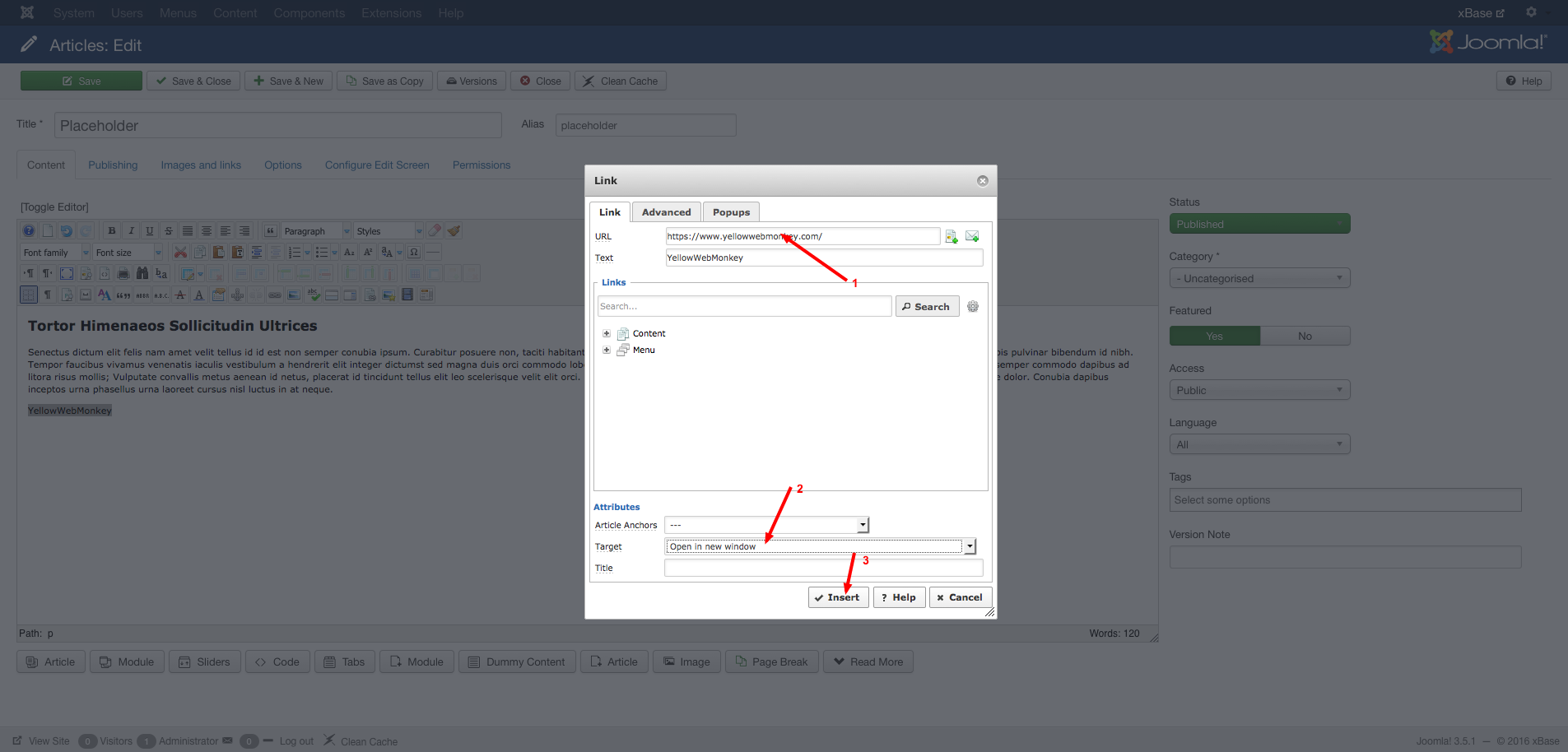 Your have now linked text from your website.
Click Save