There are literally thousands of services, clients, and add-ons for Twitter. Here are a few useful tools to get you started- And guess what? They're all free!
---
TweetDeck is one of the top Twitter clients available today. This program makes it simple to organize and view your Twitter stream on your desktop, phone, or browser.
Twitpic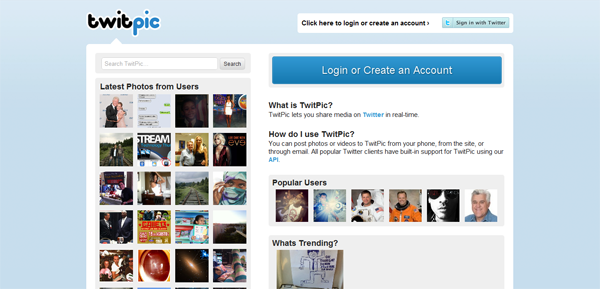 A tweet is worth 140 characters…but a picture is worth a thousand words. Attaching a photo to your tweets is an easy way add a little flair to your posts.
Buffer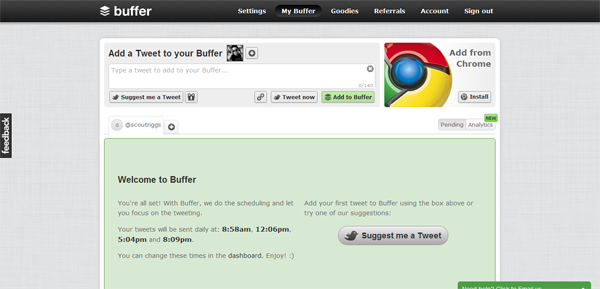 If you have a hard time keeping your tweets consistent you can always use a queue. Buffer allows you to compose and save your tweets then choose when you want them posted.
Nearby Tweets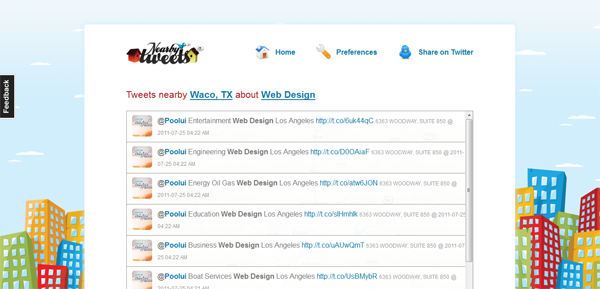 Twitter is a great way to reach out to potential customers, and Nearby Tweets is a great way to find them. Use this site to search tweets in your area.
TweetChat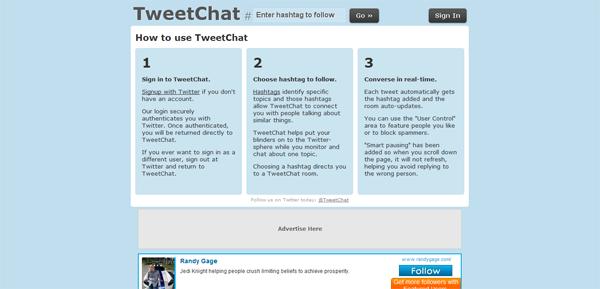 If you're interested in increasing your company's online buzz, try hosting an interactive event for your fans or costumers. Use TweetChat to give the participants a place to communicate.
Twibs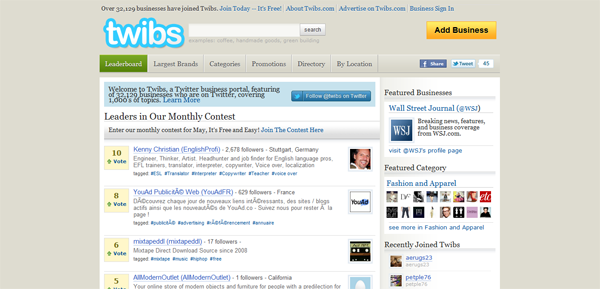 Use this online Twitter directory to find businesses in a certain area and make it easier for customers to find your account.
TwtQpon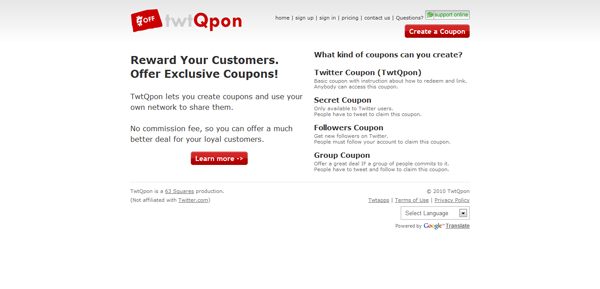 Create coupons to offer to your followers. This will give users an incentive to follow your account and pay attention to what you say.
Twitter Counter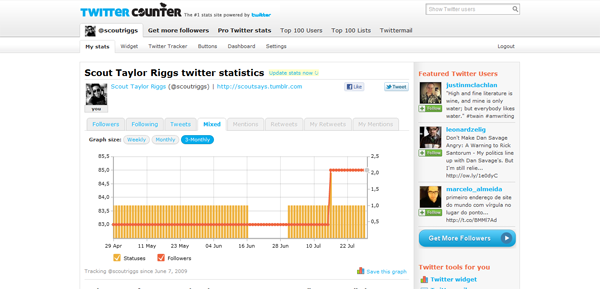 See how much you're tweeting, who is following you, and who you're following displayed in easy-to-read graphs. Using this tool will help you see your progress as a "tweeter."
Twtpoll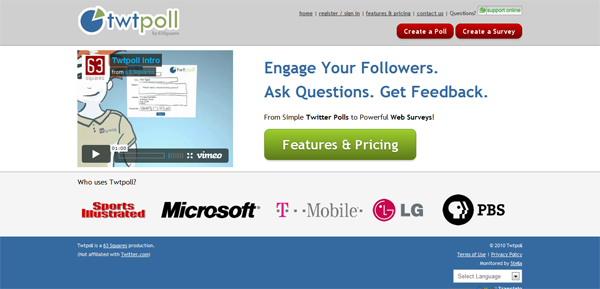 Poll your Twitter followers to get their opinions on your latest product, service, or idea. Getting feedback from customers has never been easier.
AddThis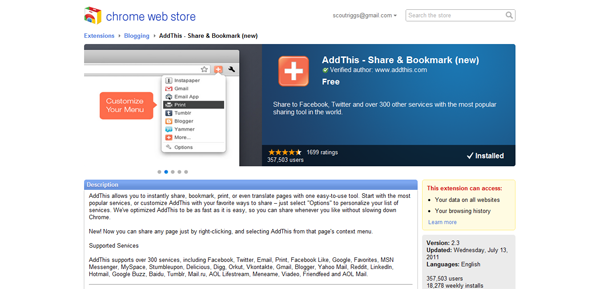 Quickly share articles or websites with your followers by installing this Chrome extension to your browser. AddThis works with Twitter as well as any other social media site.