New Home for Tutorials
Our Tutorials are moving to our ZenDesk Support Desk.
This will allow users to search for answers why submitting questions.
---
LittleWebMonkey: Your Blog
Writing Blogs in your LittleWebMonkey Site.
From the Dashboard, choose blog.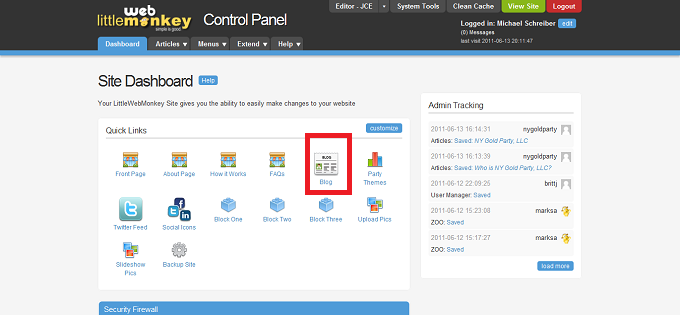 From this page you can hide/unpublish a blog by clicking the Green Check. To write a new blog, choose New in the top right.

For Item Type, choose Article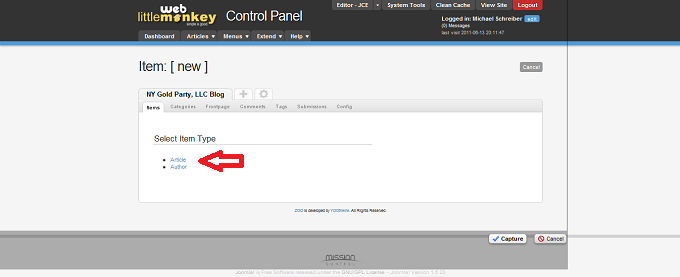 Type in the name of your blog.
When it is complete, click Yes under Published
Do Not choose Front Page
Next Choose a Category and then Primary Category
Choose an author
You can choose to add a subtitle.
Type in your text in the box.
To Choose an image you can:
1. Choose Select Image. A new window opens. Choose an image from the Media Manager and click insert in the top of the window.
2. Choose to Upload and Image from your computer. Once uploaded then choose it from the media manager and click insert.
You can add the URL for a video.
You can choose to display Social Media Icons.
When done choose Save at the top of the page.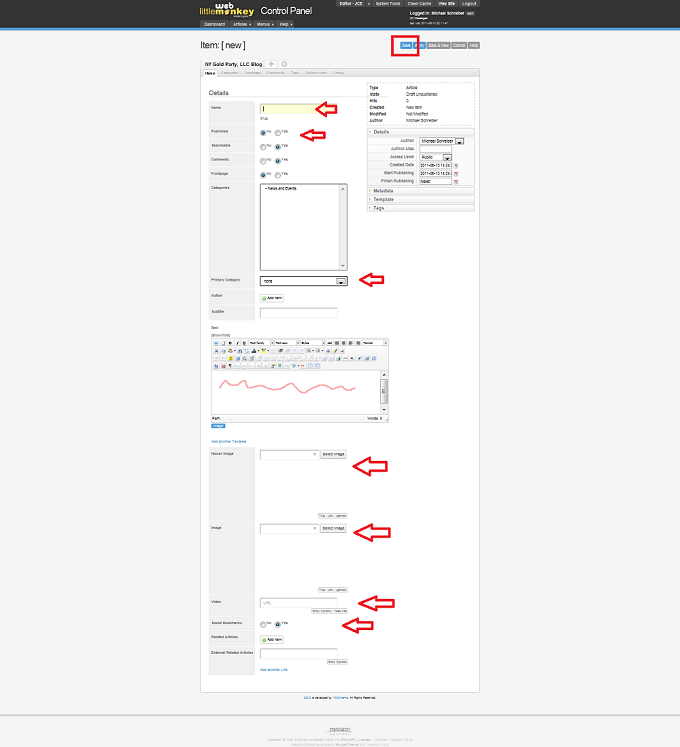 ---
---
---